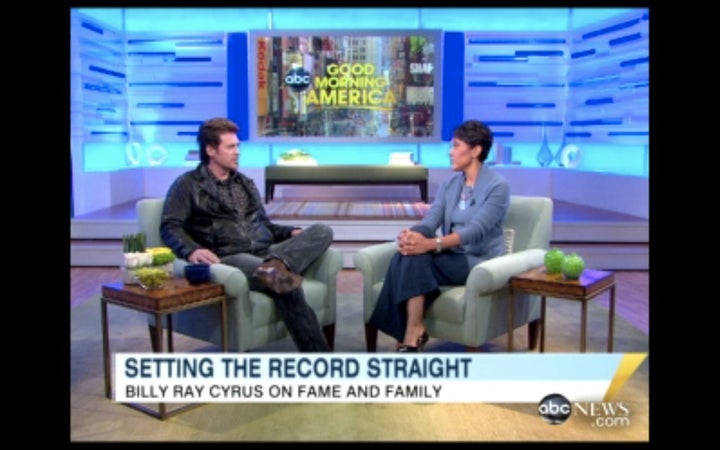 On Wednesday morning's Good Morning America, Billy Ray Cyrus talked to host Robin Roberts about his controversial GQ interview and his family's reaction to the article.
"I think we [my family] were all upset with me after reading the article. It wasn't good," he said. "What I meant to say and what I hope I said was fame can be a dangerous animal and it's a delicate thing."
Roberts noted that critics are skeptical of his new outlook. Is Cyrus merely taking back his explosive comments in the wake of public and familial backlash?
"As far as convincing anybody of anything, I don't have to do that. I just want to put my family back together," he said.
Cyrus, who recently called off his divorce from wife Tish, has also been criticized for trying to be Miley's friend rather than a parental figure--has he changed his tune?
"I still think that my kids need a Dad. I can promise them that I'll come back in and do the very best I can do," he said. "I may be persecuted for saying it, but I still want to be Miley's friend. I want to be that person that she comes to talk to for good, bad, indifferent. I want to be the person she wants to talk to. I just want her to trust and know that I love her more than life itself, and I'll be by her side through the good and the bad."
WATCH: