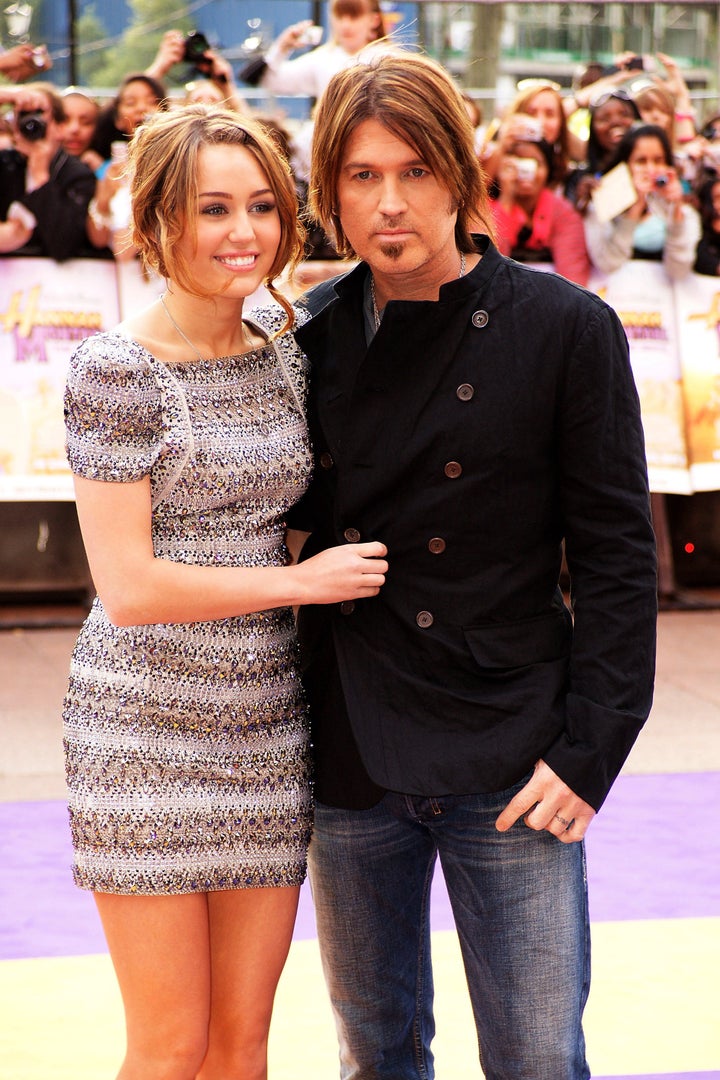 She's a teen idol, but Miley Cyrus has been less than Disney squeaky clean the last few years. And it's starting to scare her dad.
Billy Ray Cyrus, Miley's father -- both off camera and on, as he played her dad in "Hannah Montana" -- spoke with GQ in a long interview, talking about his daughter's frequent slipups (salvia smoking, pole dancing, numerous racy photos, amongst others) and saying that he's been helpless to control them. Even if he's getting blamed.
Saying that he often was cut out the process -- told that it not his business -- or protested by staying away -- Billy bemoaned the fact that he'd get pinned with the slipup, anyway -- they let him "take the bullet."
The mistake he made, he says, was trying to be too much of a friend to Miley -- and as a result, not being a better parent. Now, as a concerned parent, he feels helpless -- and even cites Michael Jackson, Anna Nicole Smith and his late friend Kurt Cobain as ultimate disasters that he hopes she'll avoid following.
"I'm scared for her. She's got a lot of people around her that's putting her in a great deal of danger," he said. "I know she's 18, but I still feel like as her daddy I'd like to try to help. Take care of her just a little bit, to at least get her out of danger. I want to get her sheltered from the storm. Stop the insanity just for a minute. When you go through what she's been through, it takes a beating on you."
Out here is living on his own, out of his family's house -- he's in the middle of a divorce from Miley's mom Tish, to whom he's been married for 18 years. The show, he said, drove a wedge between them all. The whole thing has been difficult on Miley, too, as she's said that the coverage of the family drama is "pushing her buttons."
Miley has also opened up about her scandals, claiming distance from her good girl Disney image.
"But I've never, ever claimed to be perfect," she told Marie Claire recently. "I mean, since I've started the show, I've always said, 'I'm gonna make mistakes.' I know this. And I think that that is one of the reasons why people related to me. Why kids related to me."
Popular in the Community