On June 23, Tish and Billy Ray accompanied their youngest daughter, Noah, and an unidentified female to Little Toni's, a restaurant in North Hollywood. The pair was photographed leaving the eatery arm-in-arm, with Tish resting her head on Billy Ray's shoulder (watch the video above to see the couple together).
Tish and Billy Ray's outing isn't the only thing that has people speculating on the Cyrus divorce this week. Miley Cyrus posted a bizarre tweet on June 24th that seems to be an ultimatum directed at her father. She tweeted: "@billyraycyrus since you won't reply to my texts I'm giving you an hour to tell the truth or ill tell it for you," accompanied by a photo of herself and Dylis Croman who costarred with Billy Ray in "Chicago" on Broadway last year.
The tweet was later deleted and the starlet followed up with a tweet that declared: "Wtf? My twitter was just actin all types of cray!"
Check out the video above for more on Billy Ray and Tish Cyrus' lunch date, then click through the slideshow below to test your knowledge of other stars who have reconciled with their exes.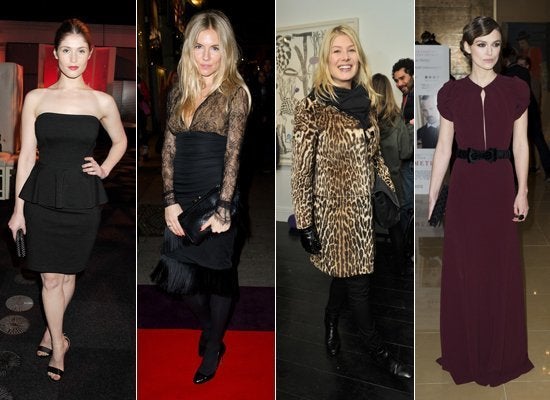 Celebrity Trivia: Which Stars Reconciled With Their Exes Post-Split?