"Austin has the Texas influence, the food, the culture, but it also beats to its own drum in a great way," said CFDA-award-winning designer Billy Reid. "Austin is a very happy place with a lot of happy people who want to live there and love it. There are a lot of young, smart people that think freely and openly, and it brings a great vibe to the place."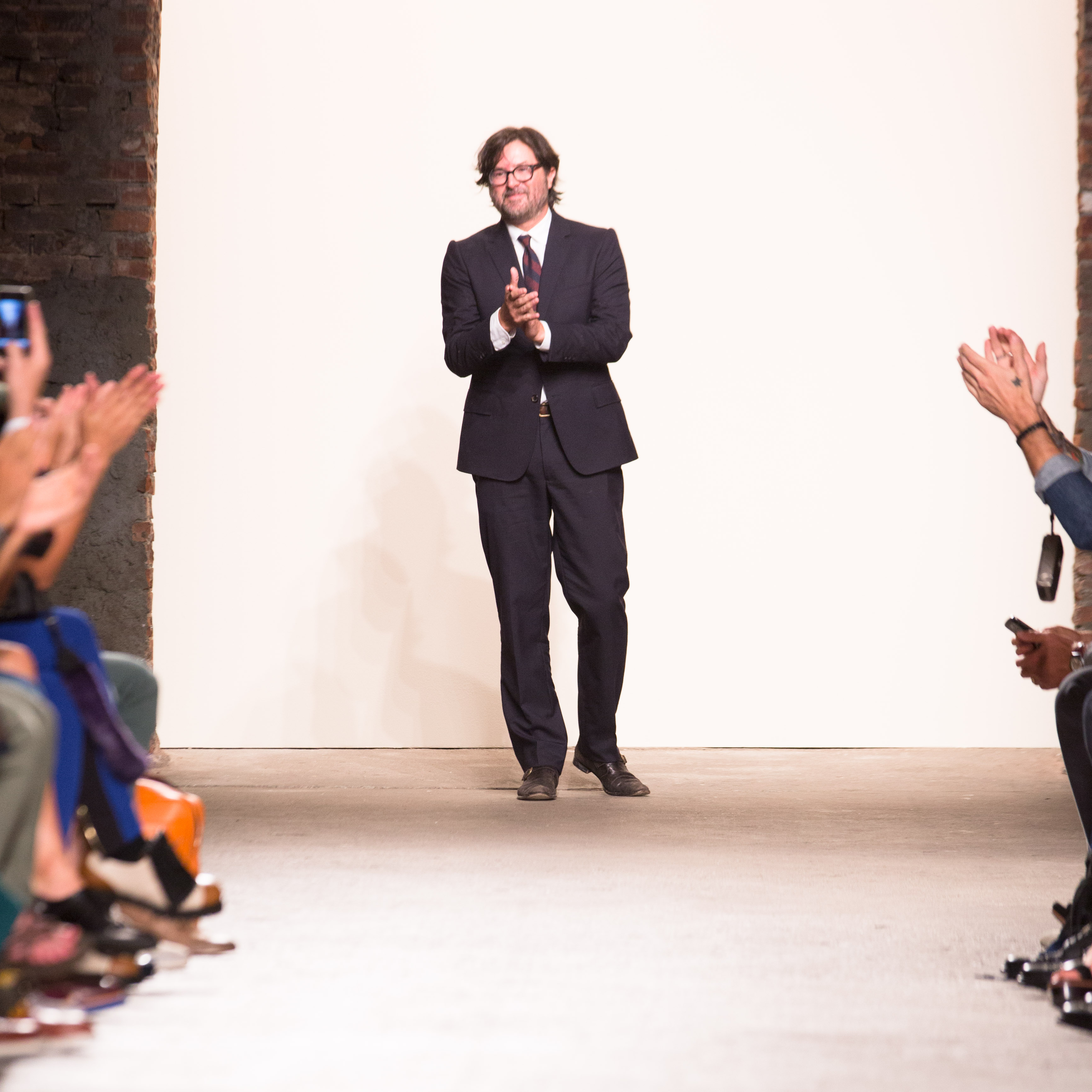 Billy Reid following his NYFW Spring/Summer 2013 show.
(Credit: Billy Farrell Agency)
Austin, long considered the crown jewel of creativity in Texas, has had its fair share of high praise over the last several years. As America's first major city to rebound from the economic recession, it's easy to view the city's status as a major education (University of Texas) and technology (Dell) hub the main cause. Unfortunately, you would be wrong.
In fact, there was something making Austin special long before the university's student population ballooned to 50,000, before Michael Dell dropped out of that same university in the late '80s and before South by Southwest was created. Even before the city became home to celebs like cycling king and cancer champion Lance Armstrong, stud actor Matthew McConaughey and rock legend Robert Plant, something was attracting people from around the nation.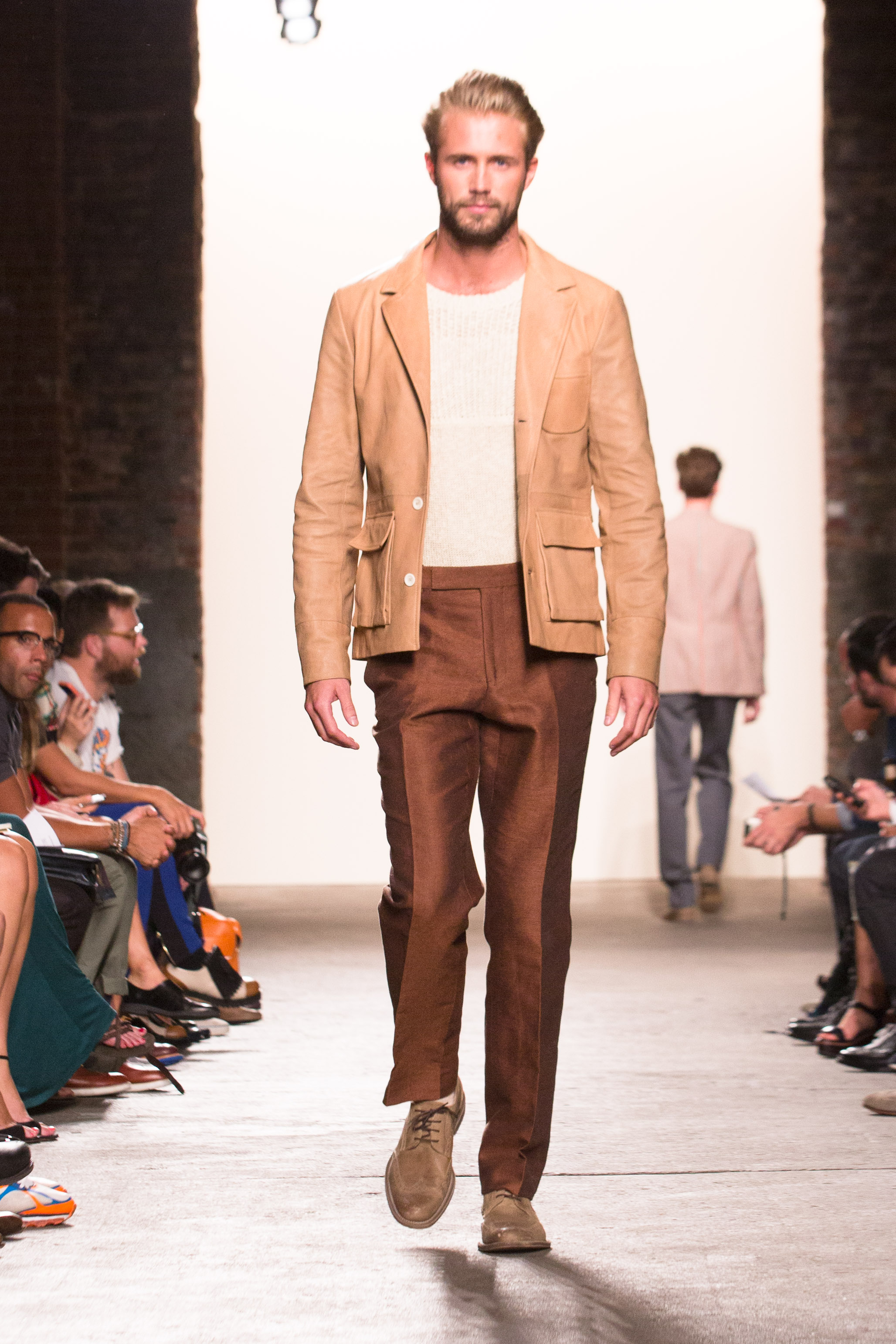 The style-savvy Austin man has found a great new place to shop.
(Credit: Billy Farrell Agency)
For Reid, who first visited the city in 1984 and recently opened his own boutique in the Texas capitol, it was two things: Austin's status as a live music hub (though it wasn't until 1991 that the city officially became the "Live Music Capital of the World") and the independent spirit that all Texans claim, but Austinites have mastered.
"I first visited Austin in 1984... so much of it has changed. There's been quite a bit of influx of people.. but the spirit of it, the vibe really hasn't changed," said Reid, who just opened his Austin boutique -- joining stores in Dallas and Houston. "It's always been its own independent place, I reference a lot back to Nashville... they're similar in some ways, but there are lots of differences."
Reid, who lives on the outskirts of Nashville in his hometown of Florence, Alabama, has started spending more and more time in Austin over the past few years. In part, his visits have been to take part in the annual SXSW Music festival, where Shelly Colvin, who stewards the brand's relationship with musicians, manages a music showcase.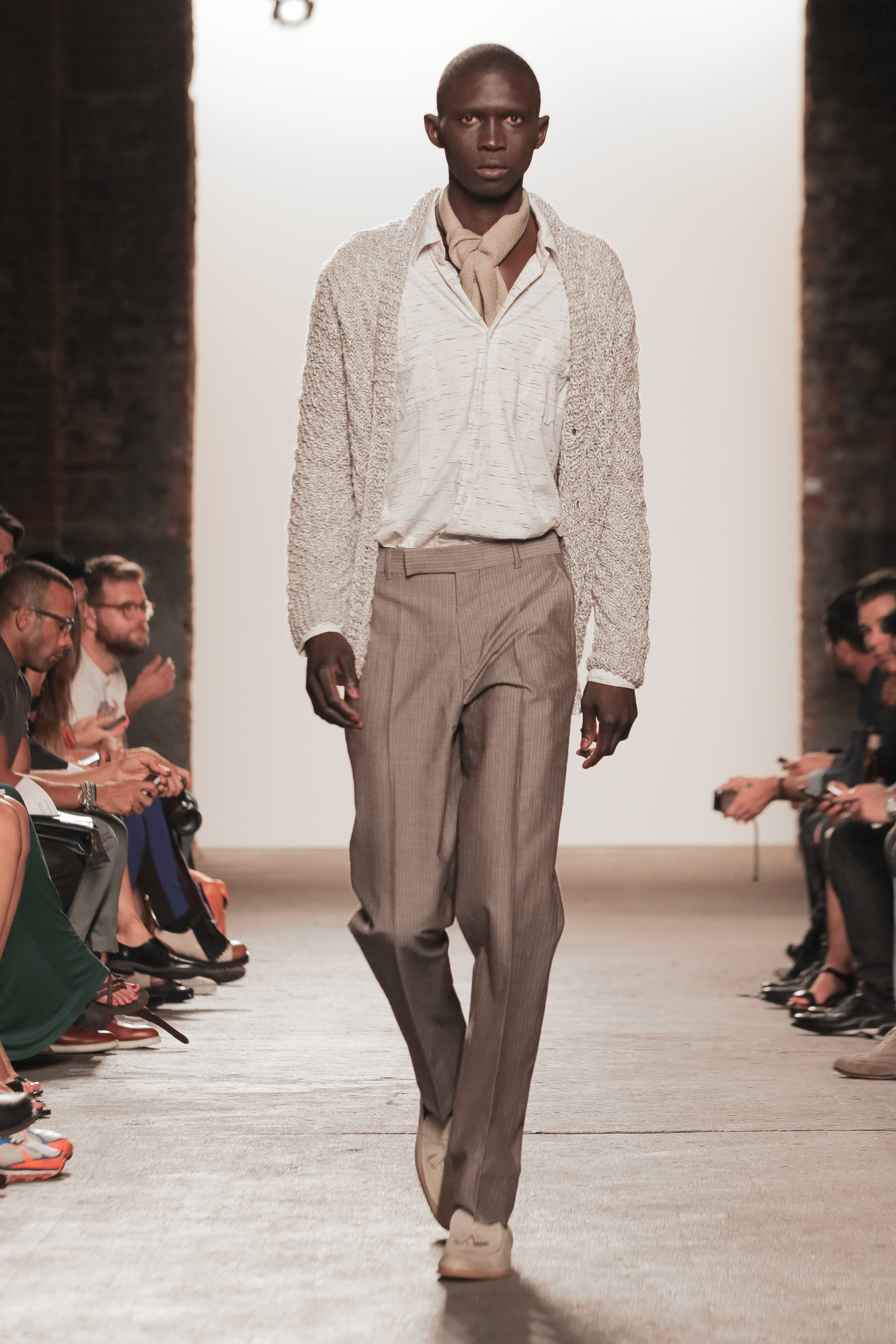 Billy Reid's Spring 2013 collection will drop just in time for SXSW next March.
(Credit: Billy Farrell Agency)
"Shelly is a tremendous singer-songwriter and she was working with us in Nashville in the shop. She had such great relationships with musicians and helped bring about singer-songwriters coming into our store and playing impromptu (gigs)," said Reid. "Shelly said, 'Why don't I focus on these events, we have this opportunity at SXSW...' and she single-handedly pulled that together in 2009. We saw how right it felt for us to do something with musicians... something that wasn't forced and was really about the artists."
And from that entry into the Austin market, plus the openings of boutiques in Texas' two largest metropolitans in Dallas and Houston, Reid became more and more interested in someday opening a shop in Austin, too.
Following the recent New York Fashion Week showing of his 2013 spring/summer collection, Reid remarked to another writer from Texas how relieved he was to finally take his Dallas and Houston shops away from mall locations and to be opening up in Austin this fall. His Austin location is located on the far west side of Sixth Street and within walking distance of one of the city's best-known Tex-Mex restaurants (Z Tejas) and Waterloo Records, regarded as one of the world's best independent record shops.
"Austin has a little bit of downtown New York and a little bit of Nashville, which are two places we have shops, and we've had success with shops in that (non-mall) environment," said Reid. "And course it's in Texas, and our first three stores were in Dallas, Houston and Florence so we spent a lot of time developing a customer base in Texas (and the South). Austin is a place we've wanted to have a store for maybe five years and trying to find the location that felt right and all the stars aligned."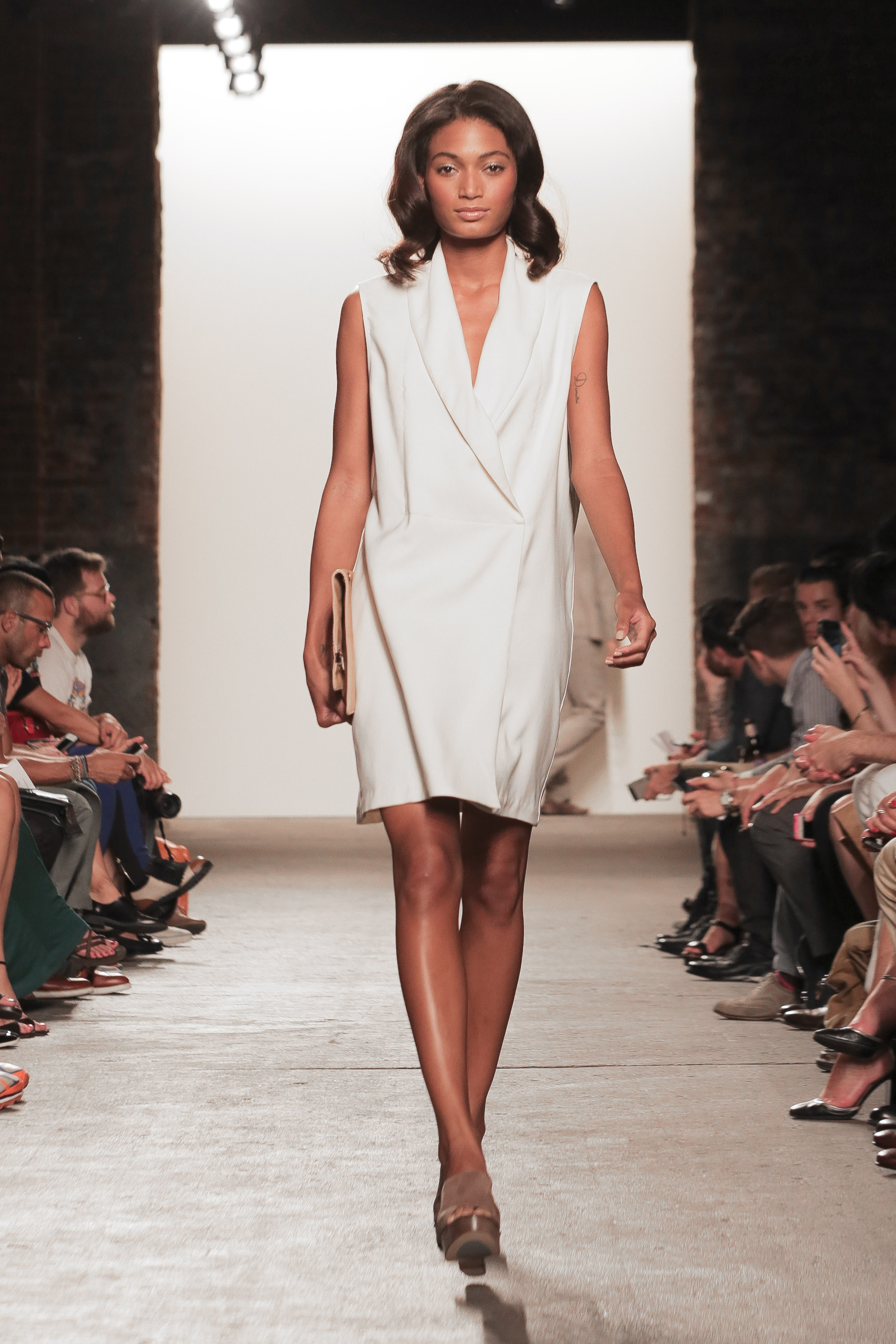 Austin women accustomed to frequenting malls can now pop into Billy Reid without hitting the suburbs.
(Credit: Billy Farrell Agency)
Asked if the Austin customer is any different than his customers in New York, Nashville or Charleston, South Carolina, where his other shop is located, Reid opines openly.
"They'll maybe have some different sizes, because in NY we sell a ton of smalls and in Texas people are a little bit bigger so we sell more larges, but our attitude is that there's a lot of similarity... the information and style is so much more global now and you can find that kind of spirit whether you're in Alabama or New York."
"It's easier now to find like-minded people, and create a nice social scene with loyal customers. Whenever we go open a new store, one of the main things we look for is the community itself and I think how can we go into that market and be a part of that community is always slightly off busy path but close enough."
In Austin, Reid's location is not in a major clothing district like South Congress Avenue or The Domain, but his history with SXSW and proximity to Waterloo Records will go a long way towards making his brand relevant with the music community.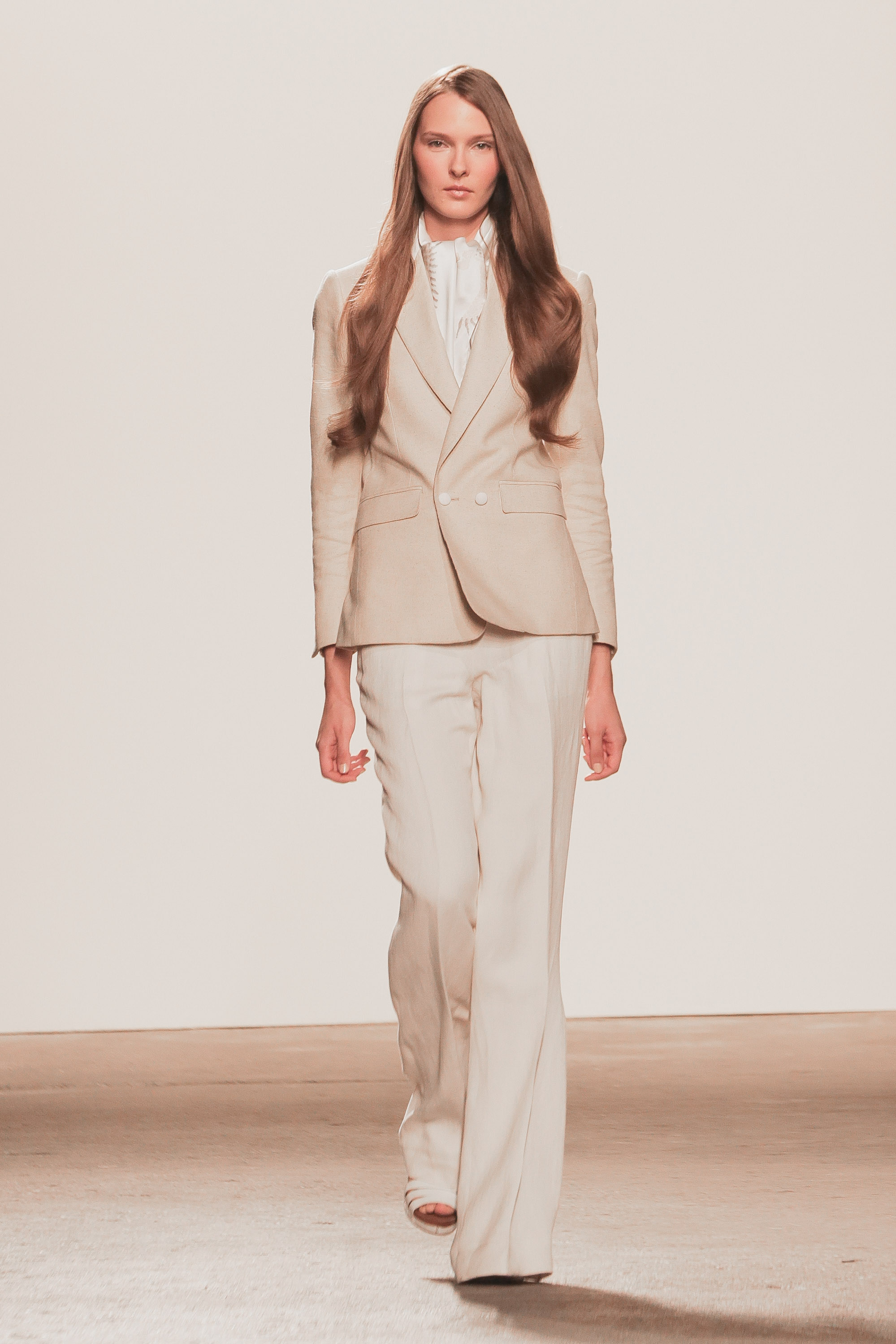 Austin, well known for its music and tech scenes, is now stepping up its style.
(Credit: Billy Farrell Agency)
"We want to be able to be a part of the music scene there," added Reid, whose favorite bands including The Civil Wars and First Aid Kit both play Austin City Limits Music Festival this weekend. "We've done SXSW the last couple of years, and whenever you take people who share the same interest, be it music or food, and team them together you'll do well. I never look at it as 'Oh, Austin's population doubled and it's going to continue to grow...' I've never thought of it that way. We like the culture and the people there and that vibe, that spirit is what drew us there."
"Whether they're new to [Austin] or been there since birth, I think you sort of adapt...and hopefully that never changes [about Austin]," concluded Reid.
Reid will someday bring his two daughters and son to Austin to experience the city's legendary live music scene, perhaps for ACL Festival, which just announced its extension from one to two weekends beginning in 2013. After spending his own childhood with music on 24/7 -- his first-ever concert was to see Elvis Presley in 1975, and his grandfather always had on jazz, he said -- it seems like his own children will be able to consider themselves Austinites by that point.
After all, their dad has been frequenting the Live Music Capital since 1984, and will have a boutique with his name attached to it that has Austin roots of its own circa 2012.
Related