He may have been a legendary outlaw in the Old West, but Billy the Kid apparently enjoyed playing croquet.
A newly uncovered photo bought for $2 by collector Randy Guijarro at a secondhand store in Fresno, California, could be worth millions as authenticators believe it is only the second confirmed image of the famed outlaw.
"It's the holy grail of not just western photography. It's the holy grail of photography," Jeff Aiello, executive director of the documentary "Billy the Kid: New Evidence," told the San Francisco Chronicle. "It is the rarest photograph in the world and it was found in a Fresno junk shop."
The image appears to show The Kid and his gang, The Regulators, playing croquet at a wedding in Lincoln County, New Mexico, late in the summer of 1878, according to Kagin's, the numismatic company that authenticated it: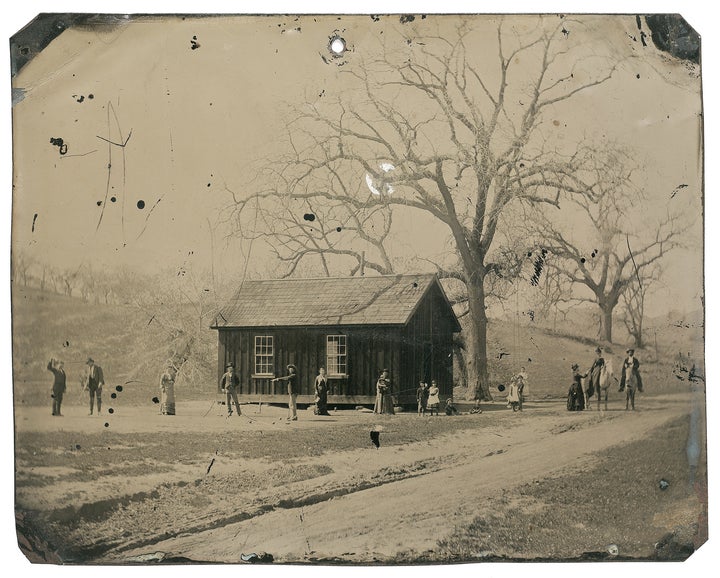 The man identified as Billy the Kid is standing fourth from the left, leaning on a croquet mallet and wearing a top hat, and someone appears to be pointing at him: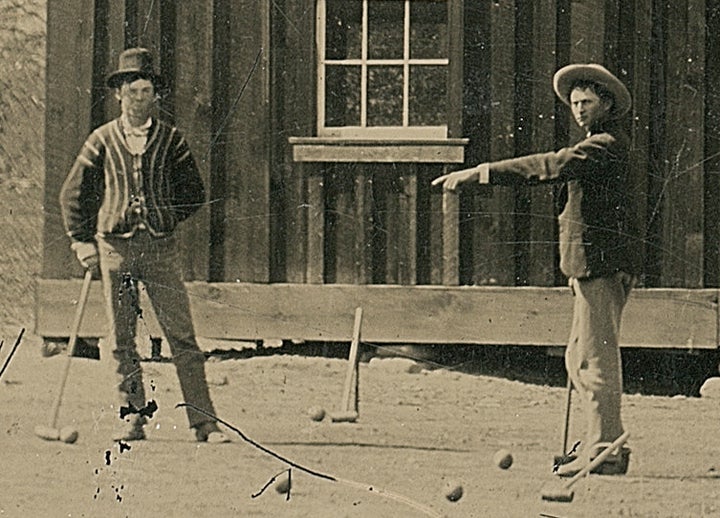 The new image has already been insured for $5 million.
Images that purport to show Billy the Kid make headlines from time to time, including one found just last year. All come with doubts over their authenticity, and experts at Kagin's say they had doubts about this one as well.
"When we first saw the photograph, we were understandably skeptical," David McCarthy, Kagin's senior numismatist, said in a news release. "An original Billy the Kid photo is the holy grail of Western Americana."
Experts spent a year examining every detail in the new image, McCarthy said, and identified Billy the Kid based not just on his facial features but also the scene around him.
"The historical importance of a photograph of Billy the Kid alongside known members of his gang and prominent Lincoln County citizens is incalculable," Donald Kagin, president of Kagin's, Inc., said in a news release. "This is perhaps the single most compelling piece of Western Americana that we have ever seen."
Not everyone is convinced.
"To me, and most other folks in New Mexico, the photograph does not look at all like a scene in either Lincoln or New Mexico," Daniel Kosharek, photo curator at the Palace of the Governors Photo Archives, told the Santa Fe New Mexican. "The people in the photograph are very small and difficult to see [and] it is just plain problematic on a lot of fronts. How this particular one has gained so much traction is beyond me."
Born Henry McCarty in New York in 1859, Billy the Kid -- also known as William Bonney -- became one of the most infamous outlaws of the Wild West during the 1878 Lincoln County War. He is reputed to have killed 21 men, one for each year of his life, although most historians believe the actual number is much lower.
The Kid was gunned down by Sheriff Pat Garrett in New Mexico in 1881.
Popular in the Community