Another school year, another controversy over "To Kill a Mockingbird."
The public school district in Biloxi, Mississippi, scrubbed the 1960 novel from its 8th grade curriculum last week, saying there had been "complaints" about the book's "language." The move continues a tradition dating back decades of American schools censoring Harper Lee's Pulitzer-winning classic.
"There is some language in the book that makes people uncomfortable, and we can teach the same lesson with other books," Kenny Holloway, vice president of the Biloxi School Board, told the Biloxi Sun Herald of the "Mockingbird" decision. "It's still in our library. But they're going to use another book in the 8th grade course."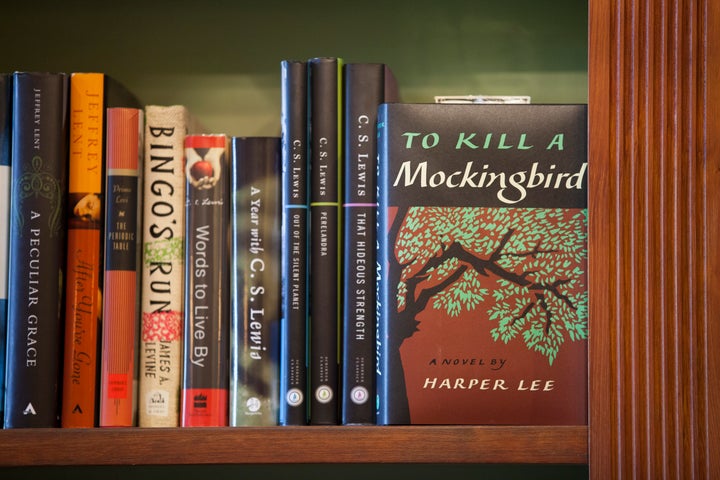 Holloway did not specify what the replacement text would be, or which "other books" could impart the same lessons as "Mockingbird," which teaches readers about empathy and what it means to "walk in someone else's shoes," according to the Biloxi Public Schools website.
The school district didn't immediately respond to HuffPost's request for comment.
The "Mockingbird" decision prompted condemnation online, with some on Twitter pointing out that provoking discomfort is the idea.
Even Sen. Ben Sasse (R-Neb.) and Arne Duncan, who served as secretary of education during President Barack Obama's tenure, chimed in on the debate.
Calling it a "terrible decision," Sasse stressed that "our kids are tough enough to read a real book."
"To Kill a Mockingbird," which describes rape and racial inequality in a small Southern town, has been a source of controversy in American schools since at least the 1970s. As PBS notes, there have been numerous challenges and bans of the book in U.S. schools since then. A school district in Virginia removed the novel from its curriculum in 2016 after complaints about "racist language."
The American Library Association ranks "To Kill A Mockingbird" as the 21st most-banned or challenged book of the past decade.
Commenting on the furor over the recent "Mockingbird" ban, LaRue noted that "silence doesn't make us smarter."
"A classic is something that makes us uncomfortable because it talks about things that matter," he said.
Related