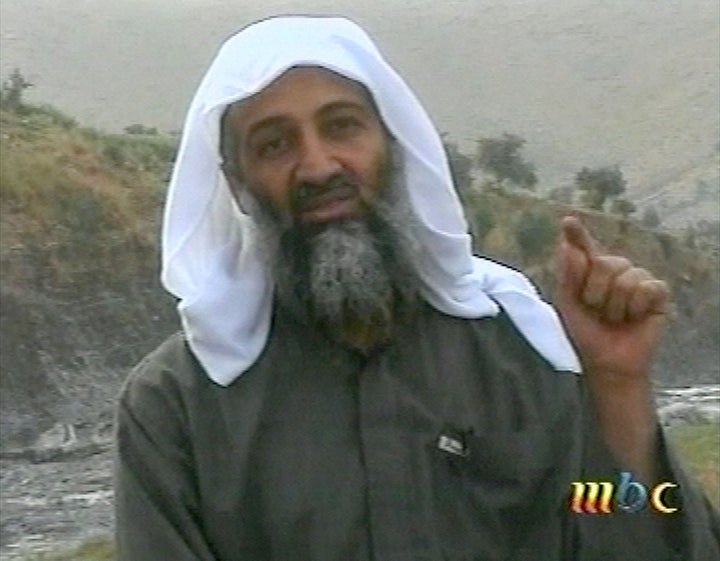 WASHINGTON -- The hunt for Osama bin Laden may have cost the United States more than $1.25 trillion in military expenditures alone. But the final chapter of the al Qaeda leader's demise will likely end up saving the feds a not entirely insignificant amount of loot.
The Obama administration all but formally announced on Monday that it would not be paying out the $25 million in reward money it had offered for bin Laden's kill or capture.
"As far as I am aware, no one knowledgeable said, 'Oh, Osama bin Laden is over here in Abbottabad at 5703 Green Avenue," White House Press Secretary Jay Carney said during his daily press briefing. "So, my sense is that the requirement for any kind of award is to say that -- not to accidentally, through intelligence-gathering, provide information that leads to his whereabouts."
The federal government's failure to financially incentivize someone to reveal bin Laden's location was not wholly surprising, even despite the apparent fact that he had a formal support structure inside Pakistan and there were likely people who knew his whereabouts. Yet the announcement that the money won't be paid has left at least one bin Laden hunter dejected that he missed out on the hefty sum.
A reasonable case could probably be made that members of the Navy SEALs team that ultimately shot bin Laden should split the $25 million. That said, Obama more or less pledged to meet their every need in exchange for the task they carried out in his "60 Minutes" interview on Sunday night.
"They'll pretty much get whatever they want," he said. "But these guys are so low key. So focused on just doing their job that, you know, they get embarrassed, I think, if they get too much attention."
New York lawmakers, meanwhile, have called on the White House to send the money to the families of 9/11 victims.
Popular in the Community