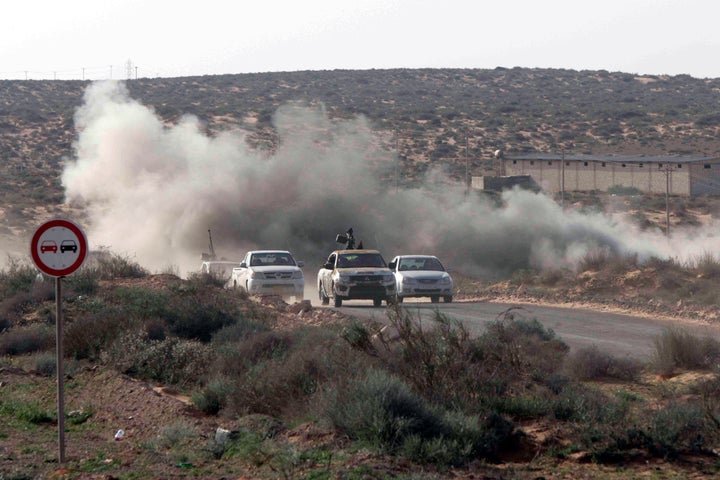 As much as the U.S. and its allies should rightly be celebrating the execution of Osama Bin Laden, we must remember that it took us more than 20 years since the founding of Al Qaeda in 1988, and nearly ten years since 9/11, to find and kill him. Despite the best efforts of our military and intelligence agencies, he remained elusive for a very long time. In addition to having been protected and hidden by several governments in the past -- including that of Afghanistan and the Sudan -- it now appears that the Pakistani government -- which had supposedly been our partner for many years in fighting Al Qaeda -- had to have been complicit in hiding and protecting him, while at the same time partnering with the U.S. and the West in fighting him.
How on earth could he have been hiding in that heavily fortified mansion in Abbottabad, north of Islamabad, without the Pakistani government and intelligence service (the ISI) either knowing about it, or being complicit in it? Either way, the U.S. and West must seriously question the nature of our relationship with the Pakistani government, which has of course already been the subject of concern for many years. Those who argue against a strategic realignment of the relationship do so primarily because Pakistan is a nuclear power with an extremely important geostrategic position, and the idea of it turning into a state dominated by extremist political parties -- a distinct possibility -- is too terrifying to contemplate. Of course, its adversarial relationship with India is also of prime importance. These are largely the reasons why a change in the basic posture of the U.S. and its allies has not already occurred.
So what happens next? First, Bin Laden's death will not alter the modus operandi of Al Qaeda. It may, in fact, temporarily bolster the organization and its determination to strike back at the U.S., it interests, and it allies. Bin Laden's number two, Aymin Al Zawahri, is likely to take control of the organization. He is believed to have been the mastermind of many of the attacks perpetrated by Al Qaeda over the years, so the West and enemies of Al Qaeda certainly cannot afford to rest.
Second, in the short-term, it is almost certain that Al Qaeda will ramp up its efforts to lash out at the West. Our security protocol will need to be tightened. We must assume that soft targets may now become prime targets going forward, as they give Al Qaeda a better chance of success. If so, our own security landscape may gradually be transformed. In many parts of the world, office buildings, shopping centers, and public transportation have enhanced security because of such a threat. It may ultimately be the case that this type of protocol will become more commonplace in the U.S. and Europe.
Third, Bin Laden's death makes him a martyr in many people's eyes in the Muslim world, which means his cause will last in perpetuity. This means that the U.S. the West and its allies will be fighting a war against Al Qaeda for many decades to come. So the War on Terror will outlive the ultimate demise of the organization itself, when or if that day comes. That means we will also be devoting resources, money, and our armed forces to fighting terrorism in perpetuity. This will strain our defense budget and the security budgets of a vast array of public and private sector entities for many years to come. We had better get used to it.
There can be little doubt that the supporters of Bin Laden and Al Qaeda will make his death a reason to press on with his fight. His death has ultimately complicated our strategy for fighting Al Qaeda, because others will take his place and we may not know who they are for some time to come. It has also seriously complicated our relationship with Pakistan. There will be many in Washington and elsewhere who will call on President Obama to sever relations with Pakistan. This must not, and will not, happen. Although there are obviously many individuals who are sympathetic to Al Qaeda within the Pakistani government and the ranks of the ISI, there are similarly many individuals who loathe the sympathizers. Those are the people we must embrace, for the consequences of failure in the bilateral relationship with Pakistan are too grave to contemplate. Failure is not an option.
Related
Popular in the Community