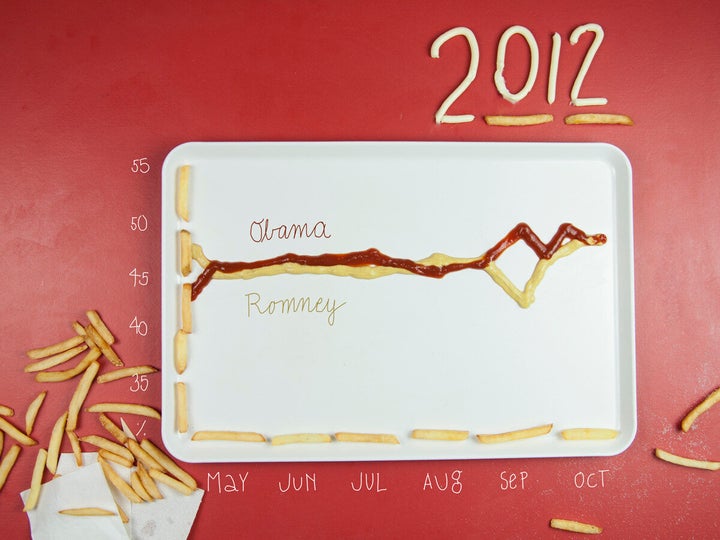 The election is finally over! But before we all go on a collective politics cleanse, let's take a moment to reflect on Obama and Romney's campaigns -- as presented in a wacky online project called "Binders Full of Burgers" by Berlin-based artists Lisa Rienermann and Anna Lena Schiller.
Rienermann and Schiller decided that fast food was an appropriate medium for the collection of images, which we concede is kind of appropriate for an American election. Jokes aside, the pair tells HuffPost that burgers and fries had appeal for another reason:
We're both drawn towards turning difficult topics or dry numbers into interesting (and sometimes tasty) visuals. There's so much power in using pictures to communicate important matters -- especially in politics which is dominated by facts, figures and pie charts.
This isn't the first thing they've experimented with food and politics. Back in 2011, the duo created "Election Waffle," a project that tackled that year's Berlin state election results.
Click through the below gallery for a delicious look at "Binders Full of Burgers," and visit the web site for more interesting graphs.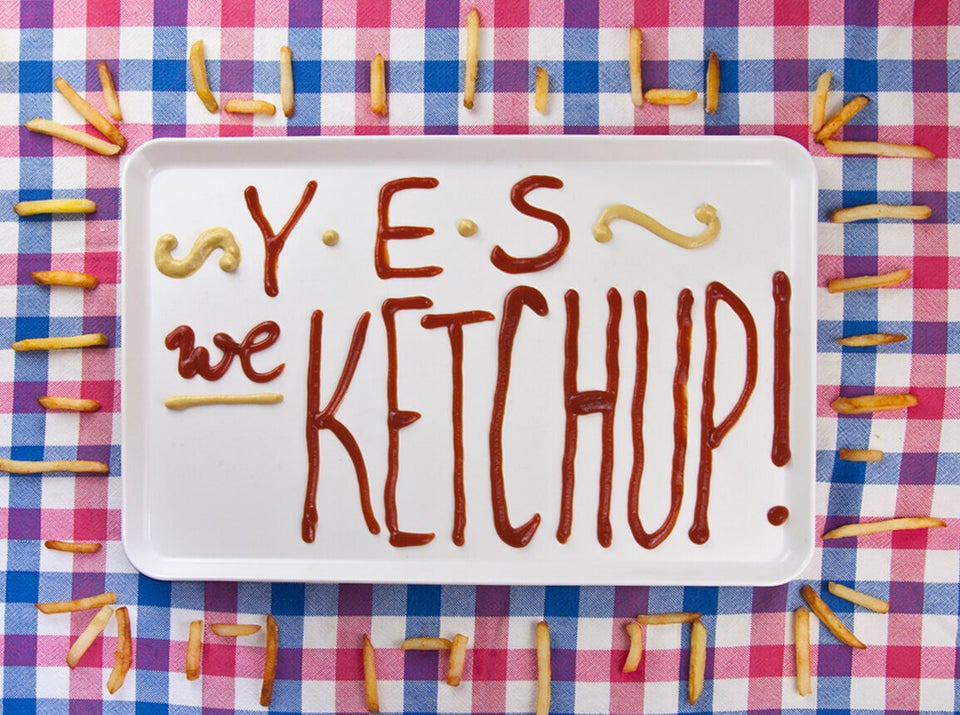 "Binders Full Of Burgers"
Related