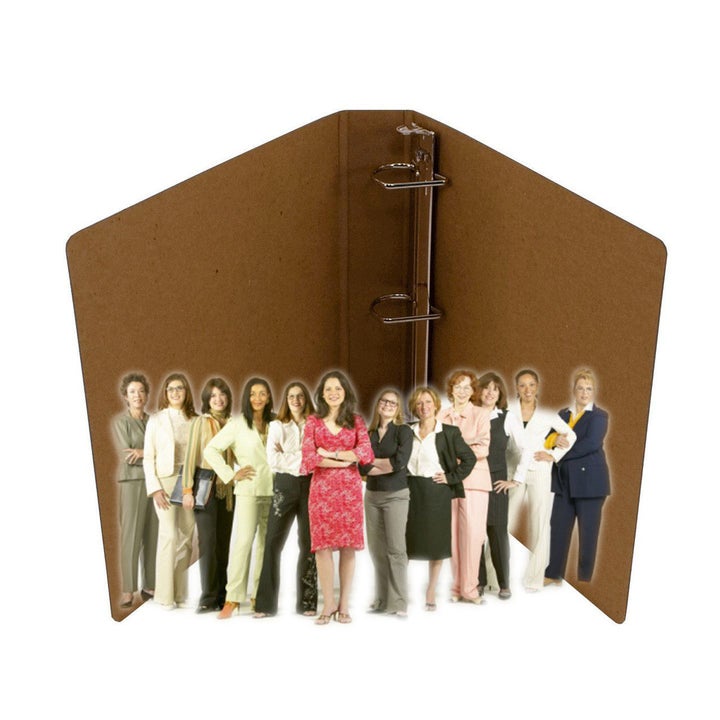 Governor Mitt Romney was not completely off-key when he boasted about asking for "binders full of women" to fill positions in his administration. Never mind that he didn't ask for them -- they were given to him and his opponent by a women's organization way before the election.
I give him credit for realizing that he had to take a look at those bulging binders if he wanted to have an administration that was not smothered in testosterone. It didn't look good, even in 2004 for a governor to greet his constituents with an all-male cabinet.

Why is a deliberate strategy of outreach for capable women still necessary? The answer is networks. CEOs draw on their own networks -- the guys they went to school with, those in their clubs, in the gym, wherever men meet. That's the comfort zone.

When I was elected Governor of Vermont, I didn't need to ask for binders filled with capable women. I had my own network; I was deluged with female applicants. Of course, we also did outreach, and we looked for both qualified men and women. Any smart executive understands that to find the best talent she has to explore new territory that lies beyond familiar geography. That applies not only to gender, but also to race, religion, background and age.

I also believe the word "qualified" has to be re-examined. Most often qualifications are defined by the credentials of the person who last held the job. If that is to continue to be the litmus test, white males will continue to be the top choice on any list, if the interviewer is also a white male. That is one reason that only 3.6 percent of Fortune 500 companies are led by women, and 17 percent of the members of Congress are female.
We tend to favor people who are more or less like us. That lesson became clear to me when I was Governor and interviewed two applicants for the position of counsel in the Department of Banking and Insurance in the 1980s. One man in his mid 30's was extremely confident. Yes, he worked in another agency in state government, but he was certain that his skills were readily transferable from one area of expertise to another. His resume was uninterrupted -- college, law school, clerkship and a series of jobs, each one slightly better than the last.

The other applicant was a woman in her late 40's. She explained that she had worked in banking and insurance in Washington DC but she could not completely comply with the job description. She was meticulously specific about what she did and did not know. When I looked at her resume I discovered that eight years were blank. She explained she was busy bringing up her two children. Her law degree was recent; she had gone back to law school after her children had reached school age.

As a mother of four children my self, I had stayed home for ten years. My resume had holes in it.
Based on my experience, I understood that those empty years on her resume were not lost years, but represented gains by being a member of her community, raising children and serving as a volunteer.

I know that if I were a man reading both resumes and interviewing both candidates, I would have concluded that he was clearly the most qualified. He would have been similar to me and likely, similar to the person who held the position before him.

But as a woman, her resume resonated with me because she was most like me. Women's resumes are more likely, even today, to have more white space than most men's, as women continue to be flummoxed by trying to integrate their family and work lives. Some women may take a few years off, some will work a part-time schedule and others may take less demanding jobs than they are qualified for only to do the near impossible job of juggling work and family. That less than linear resume does not mean that they are less qualified for a top job.

Women filled half of the top jobs in my administration. Almost all had non-traditional resumes.Almost none of then had substantial administrative experience. Several were "firsts" in their field. Every one of them outperformed expectations.

It's time for male leaders to not only ask for binders of qualified women, but to re-write the definition of "qualified." The best man for the job, may in fact, be a woman, whose biography is not traditional, but is rich with experiences and skills that are not necessarily learned either in school or on the job.

These are called "life."
Related
Popular in the Community