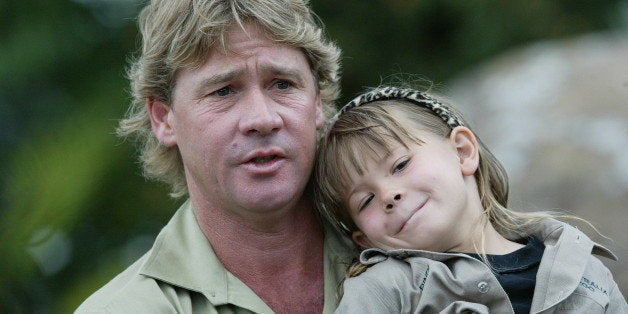 When you think of Steve Irwin, it's easy to remember his wild antics: picking up poisonous snakes, jumping in the water with crocodiles and often throwing in his signature catchphrase.
Crikey! Those were the good ol' days.
"Well, for us as a family, it's a team effort. I think we have tried so hard to make sure everything he lived and died for carries on. My dad always used to say, 'I don't care if anyone remembers me. I just want people to remember my message,' so we've tried to make sure that his heart and soul continue to live on through our work," Irwin told The Huffington Post. "We hope to make sure that he's proud and carry on his legacy."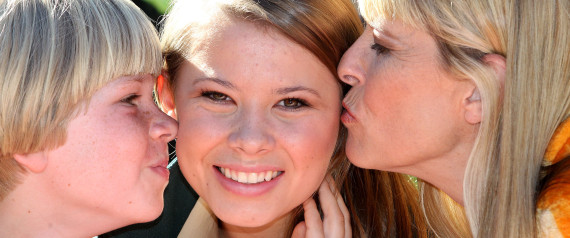 The Irwin family celebrating Bindi's 16th birthday. (Image: Getty)

In the years following the tragedy, Irwin has done way more than just keep her dad's legacy alive. She has helped his influence grow bigger than any utterance of "crikey" could ever describe. Irwin says the family's conservation organization, Wildlife Warriors, has now helped rescue and rehabilitate more then 58,000 animals at its Australia Zoo hospital alone. Irwin also uses her career in entertainment as a way to spread the word.
"For me and my family," she said, "I think our heart really lies in conservation, and I personally want to make sure that everything my dad worked so hard for continues on forever. Through television work and movie work, I'm able to use that platform to spread my message of wildlife and conservation to a greater audience."
One project in particular, "Bindi's Bootcamp," recently became available on Netflix. On the show, kids compete in challenges and learn about new animals in the hopes of becoming a Wildlife Warrior at the end. Irwin says the show "has so much excitement" and hopes it inspires others "to take the steps in their own world and accidentally learn something along the way."
In addition to a message of conservation, the young Crocodile Huntress also communicates positivity through social media, recently posting an Instagram about the importance of loving yourself that went viral. She says she was "amazed" that so many people started getting involved. "The meaning of life is unconditional love, and so if you're able to surround yourself with that core of friends and family, you'll be able to do great things," she said.
As for what's next, Irwin says she's excited to "see where life takes" her, but, contrary to reports, you probably shouldn't expect her to be "stepping away from khaki" too soon. She "loves being a girl and dressing up every now and again," she said, but if she had a catchphrase like her dad, it would be: "Khaki: It's not just a color. It's an attitude."
Dad would probably be pretty proud about that answer, too.
Image: PandaWhale
REAL LIFE. REAL NEWS. REAL VOICES.
Help us tell more of the stories that matter from voices that too often remain unheard.
BEFORE YOU GO
PHOTO GALLERY
Celebrity Families Then And Now