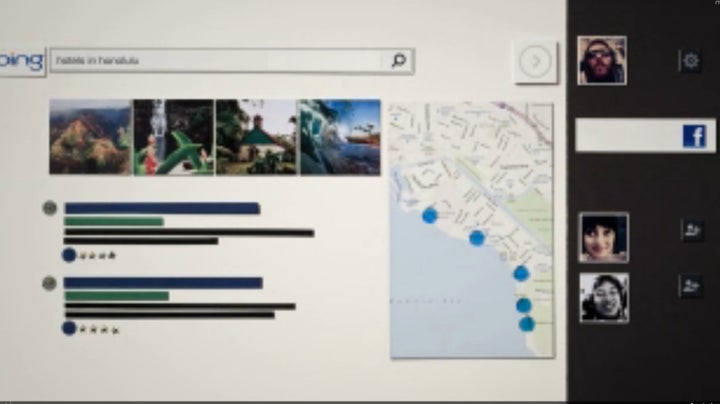 Microsoft has unveiled a major redesign for its search engine Bing, centered around the theme 'Search Goes Social.'
The Next Web explains how the new design will consist of three columns - the standard search column, a snapshot column with data to help you make decisions and a social column pulling in your social graph with the help of Facebook.
Bing isn't just partnering with Facebook though. It announced a series of social partnerships with the following tweet:
It's an apparent knock at Google, which has had rocky relationships with partners like Twitter in the past -- for instance, when it pulled its realtime Twitter integration. In place of partners like Twitter, Google has been playing up its own social network, Google+, which launched last year.
With the redesign, TechCrunch adds that "Microsoft is looking to take advantage of public discontent with Google recent missteps in design and social." Cleverly, Bing is even including Google+ in its new redesign.
Bing has been aggressively experimenting with social and search since launching "Bing Social," which includes Twitter and Facebook integration, as well as the ability to Facebook "like" individual webpages.
The new Bing design will include a sidebar for "What Your Friends May Know." Whatever you search, it will comb through your social connections on Facebook, Twitter, Quora, Foursquare and LinkedIn for experts on the topic. It will identify content related to your search query that your friends may have shared in the past and give you the ability to ask your friends questions and see real-time social network activity all from Bing.
Bing's new design isn't live just yet, but it will be rolling out in the coming weeks, but you can learn more about it with the video below.
You can also sign up to be among the first to try the new Bing design here.
REAL LIFE. REAL NEWS. REAL VOICES.
Help us tell more of the stories that matter from voices that too often remain unheard.
BEFORE YOU GO