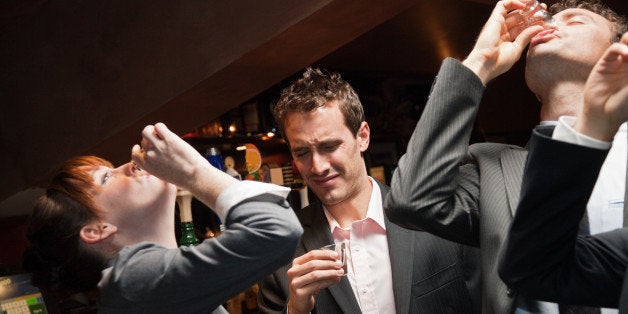 New Yorkers are getting piss drunk more than ever, according to a 2012 Community Health Survey,
One in five New York residents say they've engaged in binge drinking in the past 30 days, and 56.7 percent say they've had at least one drink during the same time period.
Binge drinking, by the study's standards, means five or more drinks in a single occasion for a man, or four or more for a woman.
The study reveals downtown neighborhoods--the Village, Union Square, Chelsea, and Lower Manhattan--are hitting the sauce the hardest.
In January 2012, research showed that one in six Americans admitted to binge drinking four times a month.
As one of the many health campaigns launched by the Bloomberg administration, the fight to combat binge drinking was at the center of several public service announcements found inside subway trains.
The posters featured New Yorkers visibly drunk with taglines that included, "Two Drinks Ago, You Could Still Get Yourself Home."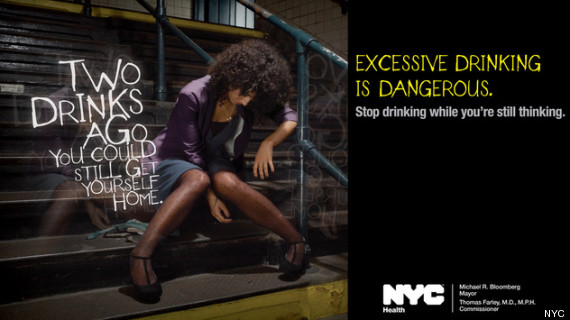 Studies show binge drinking is linked to higher unprotected sex levels, violence, and drug use.