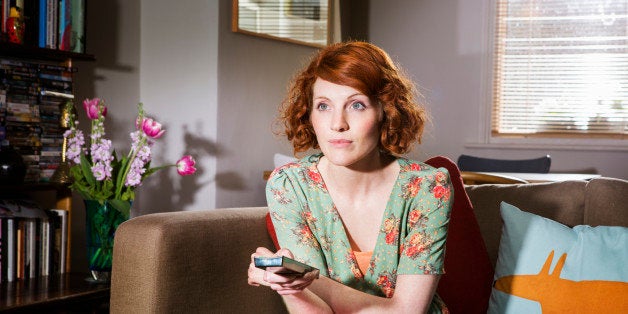 Over the holidays you'll have time on your hands to do the things you've been talking about for months. One of my favorites is binge-watching some of those great shows that I couldn't quite fit into the schedule while juggling work, clients, family and everything else in my hectic life.
So, now that we have a few weeks of down time to indulge, what's going to be your pleasure? Have you thought about the whole notion of binge-watching?
This is the reinvention of something we've been doing for a long time. The thirst for engagement in a good story and its characters is the reason we've loved to read since the beginning of the written word, only now we have new platforms and media by which to consume these stories.
Binge-watching is like reading a book. All these shows are now at your disposal on the many televisions and gadgets we have at our fingertips, and just like a book that you can read all in one sitting, you can now watch 8-12 episodes, one after another. It's the old-fashioned way of consuming entertainment and why books have been around and enjoyed forever. Binge-watching is just a little easier and certainly entertaining.
Has binge-watching taken a page from good old-fashioned reading? I believe it has. Chapter after chapter, episode after episode; you can keep reading and reading as you get immersed in the story, the characters and get to shut out the rest of your real world while you delve deeper into the story-telling.
Is anything ever really new? In the marketing business, we constantly borrow from other industry practices to make something feel new and different. That's all that's happened here, yet no one has recognized the similarities between these two entertainment habits. So, whether it's Netflix, Hulu, Showtime, HBO, ABC, NBC, CBS, A&E, FOX, Amazon or any of the other great platforms, go find that series everyone's been talking about and take some time off from the real world to enjoy a little!
Reinventing our world... what's old is new. Where else might we see this?
What will you indulge in during these holidays?
Share your thoughts and comments. What's your favorite series that you've binge-watched?
Enjoy and #HappyReinventing
TWITTER: @KathiSR #HappyReinventing
Facebook: The Reinvention Exchange
LinkedIn: The Reinvention Exchange
Calling all HuffPost superfans!
Sign up for membership to become a founding member and help shape HuffPost's next chapter