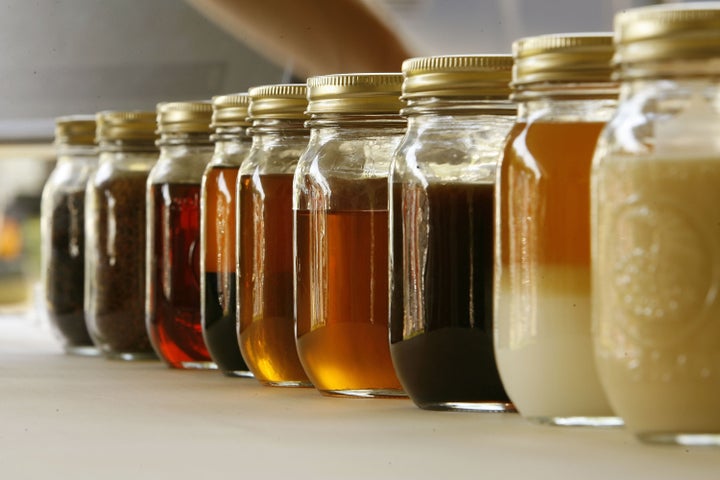 A startup is proposing to take millions of gallons of grease from Washington D.C.'s restaurants and turn it into biofuel that would help run the region's trucks and buses.
If it actually gets built, DC Biofuels' plant in an industrial section of the city would be the first urban biodiesel plant on the East Coast. San Francisco opened a plant of similar size last year, and the Hawaiian Islands have several. Most biofuel plants are in rural areas and rely on agricultural waste.
The goal, said CEO Wendell Jenkins, is to create a local fuel supply chain that starts with the 32 million gallons of ooze that D.C.'s restaurants, cafeterias and wastewater plants catch in their grease traps every year. That would get converted into 4.3 million gallons of biofuel, which would end up being mixed with regular diesel as the fuel supply for transit buses, school buses and city-owned trucks.
A few restaurants have signed on, but not enough to create much biofuel. While restaurants get used to the idea, Jenkins expects to get his feedstock from chicken fat, trucked in from Perdue Farms' poultry-processing plants on the Eastern Shore of Maryland.
If the company gets the investment it wants -- a big if -- the plant could break ground this fall and open in mid-2012. The startup is considering a two-acre site on Adams Place NE, adjacent to the depot for the D.C. school district's buses. Construction would employ 60 to 70 people. At full capacity, the enterprise would employ 50 people between the plant and its suppliers, Jenkins said.
D.C.'s public agencies are authorized to use "B20" diesel, a mixture of 20 percent biodiesel with 80 percent regular diesel. DC Biofuels claims that its biodiesel would emit 80 percent less greenhouse gases than regular diesel, and that use of a special additive would reduce emissions of nitrous oxide, a potent greenhouse gas that is emitted when biodiesel is burned.

An original version of this post has been modified by the blogger.
Calling all HuffPost superfans!
Sign up for membership to become a founding member and help shape HuffPost's next chapter