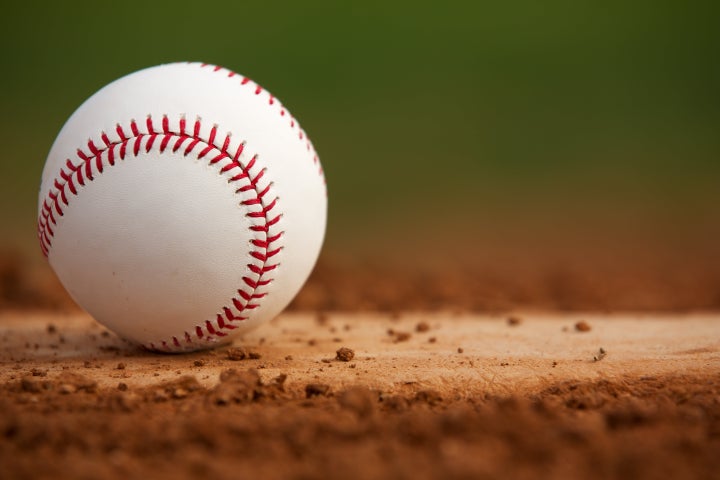 CORAL GABLES -- Glue still stains the stucco wall of the Coral Gables office plaza where Biogenesis once operated.
Just a few hundred yards across US-1, the University of Miami baseball team practiced on a sunny Tuesday afternoon.
The association between the now-closed anti-aging clinic linked to steroids and an assistant for the proud UM baseball program was called into question by a story published Tuesday by the Miami New Times. In it, several big Major League Baseball names including Miami resident Alex Rodriguez were listed on a client list for illegal performance enhancing drugs.
It's all part of a wide-ranging investigation involving MLB and the U.S. Drug Enforcement Administration into a potential pipeline of performance enhancing drugs and South Florida doctors.
Denials of involvement from multiple players listed as clients of owner Anthony Bosch's Biogenesis came in the hours after the Miami New Times report was published online.
Jimmy Goins, UM baseball's assistant strength and conditioning coach since 2004, was also listed on client lists obtained by the newspaper as among those receiving banned substances. His profile was removed from the list of coaches on UM's official athletic website Tuesday afternoon.
When contacted by phone, Goins said he was still employed by the university but referred all questions to his attorney, Gordon Fenderson.
"He hasn't done anything wrong either personally or as a representative of the University of Miami," said Fenderson, an attorney specializing in DUI defense with offices in Jacksonville and Coral Gables. "And as far as being on a client list of a certain doctor, any connection of the University of Miami or their baseball program would be purely coincidental."
Major League Baseball investigators have been on the UM campus in recent weeks interviewing school officials, sources with knowledge of baseball's probe said. But Fenderson said his client has not been contacted by investigators from either MLB or the NCAA.
UM released a statement Tuesday afternoon acknowledging the media reports and confirming it was investigating the matter. It would not comment further on personnel matters, but Fenderson did.
"Of course he's still employed by the University of Miami," he said. "He hasn't done anything wrong."
Two former UM star players were also listed as clients on the spreadsheet obtained by the Miami New Times of alleged Biogenesis PED clients. Pitcher Cesar Carrillo (2004-05) and Yasmani Grandal (2008-10) were named, but the report didn't state when they allegedly received PEDs from Biogenesis.
Grandal, now with the San Diego Padres, tested positive for testosterone in November and was given a 50-game suspension.
It wouldn't be the first connection between Miami's four-time College World Series winning program and PEDs. In 2010, freshman Frank Ratcliffe was arrested for selling marijuana to undercover police. A search of his home turned up synthetic human growth hormones.
Former UM baseball player and current minor leaguer Kyle Bellamy said he's never seen anyone at the school distribute performance enhancing drugs. He told the Sun Sentinel he'd never heard of Biogenesis was shocked to hear Goins' name associated with the report.
"That's someone I've trained with for now four offseasons and three more years at UM," Bellamy said. "To have his name corresponding with that report is just unbelievable. I was with him [Tuesday] morning. I'm there five days a week. I'm there from 8 a.m., with those guys. I'm a little disturbed with the allegations."
Jason Hagerty, a teammate of Grandal's at Miami was equally blown away.
"The biggest part that bothers me is Jimmy Goins," he said. "Of all my years at UM, the times that I came down to workout there, he's never offered me anything but a protein shake. He's just one of the most top-notch, high integrity guys that I've ever met. That just didn't make sense to me."
The Miami ties to Biogenesis run deep.
Gio Gonzalez, a Washington Nationals pitcher from Hialeah, was listed as receiving banned substances, but he denied involvement on his Twitter account.
Alex Rodriguez, whose donation of $3.9 million helped renovate and rename UM's ballpark, was also allegedly receiving PEDs long after he claimed he stopped using. The New York Yankee third baseman released a statement through the public relations firm of Sitrick And Company.
"The news report about a purported relationship between Alex Rodriguez and Anthony Bosch are not true," the statement read. "Alex Rodriguez was not Mr. Bosch's patient, he was never treated by him and he was never advised by him. The purported documents referenced in the story -- at least as they relate to Alex Rodriguez -- are not legitimate."
Rodriguez graduated from Miami's Westminster Christian High School in 1993 and signed with UM. But he was drafted first overall by the Seattle Mariners and never played college ball.
He still returned to Alex Rodriguez Ballpark at Mark Light Field for offseason conditioning and batting practice, though. San Francisco Giants outfielder Melky Cabrera also allegedly received banned drugs from Biogenesis.
He moved to Miami last year and trained with Rodriguez at the UM ballpark. Cabrera could have won the National League batting title, but disqualified himself for testing positive for testosterone.
Major League Baseball officials are pressing federal agents to pursue criminal charges, according two sources close to baseball, but it is unclear where the Drug Enforcement Agency's investigation lies. Mia Ro, a spokesperson for the Miami Field Division of the DEA, declined to comment.
MLB released a statement Tuesday regarding the latest developments.
"We are always extremely disappointed to learn of potential links between players and the use of performance-enhancing substances," the statement read in part. "These developments, however, provide evidence of the comprehensive nature of our anti-drug efforts. Through our Department of Investigations, we have been actively involved in the issues in South Florida. It is also important to note that three of the players allegedly involved have already been disciplined under the Joint Drug Program."
Sun Sentinel reporters Shandel Richardson and Amy Shipley contributed to this report.
mcasagrande@tribune.com or @ByCasagrande on Twitter ___
(c)2013 the Sun Sentinel (Fort Lauderdale, Fla.)
Distributed by MCT Information Services
Related
Popular in the Community