 by Christiane Northrup, MD
This piece is part of V-Day's One Billion Rising article series.
One Billion Rising is a movement whose time has come! Both the method and the message of One Billion Rising are contagious and joyful. But there's no denial. No skirting the pain or the enormity of the suffering. This year's event asks us to "Strike, Dance, & Rise." Join me on Feb. 14, 2013, when women all over the world will be shining a brilliant, joyous, and healing light on this darkness.
Back in the 1980s, as a fairly new doctor, I was deeply engaged in the practice of obstetrics and gynecology whilst also serving on the board of the American Holistic Medical Association. We holistic docs were a bunch of mavericks back then, firmly believing in the body/mind connection long before it was popular or accepted. We couldn't help ourselves. Everywhere we looked, we saw overwhelming evidence of how the circumstances of a person's life imprinted themselves on the body. In the words of medical intuitive Caroline Myss, "Our biography becomes our biology."
When it came to women's health, I couldn't help but notice how profoundly a woman's health was affected by her experience of being female in a male-dominated culture. I wrote a piece for a publication called "Woman of Power" back then, which became the basis for my first book, Women's Bodies, Women's Wisdom. Here's the first paragraph:
"For the practice of gynecology and obstetrics to be healing for women in the deepest sense, we must understand the experience of being female in this culture and how this affects our bodies. Consider the following: Over her lifetime, one in three women will be the victim of rape. Forty percent of women are incest survivors. According to FBI statistics, 50 percent of married women will be the victims of battering. These statistics, though shocking, are probably understated when we consider the silence and subsequent underreporting that have surrounded crimes of gender."
More than 20 years later, the problem hasn't gone away. I noted these alarming facts in the latest edition of Women's Bodies, Women's Wisdom:
The World Health Organization estimates that between 100 and 140 million females have undergone female genital mutilation worldwide and that each year an additional three million girls in Africa alone are at risk for becoming victims of this practice. Here in the U.S. we are increasingly seeing women who've been mutilated in this way who have come to the United States from communities that still practice it.
The United Nations estimates that 5,000 honor killings (murder at the hand of a family member who suspects a woman has committed adultery) occur each year, most of them in Muslim countries. Incest perpetrators have used such "honor killings" to cover up their crimes when their victims become pregnant, and others have used them to solve disputes over inheritance. Some victims of rape or sexual abuse have even been forced to commit suicide.
In China, 39,000 girls under the age of one die every year specifically because their parents don't provide them with the same medical care and attention they give boys. For the same reasons, girls in India between the ages of one and five are 50 percent more likely to die than boys of the same age.
In Ghana, the first sexual experience for 21 percent of young women is rape.
In a 2005 presentation in New York City UNESCO decreed that violence against women and girls (including rape and torture as a "new strategy of warfare") has become not only a major human rights problem affecting one in three females worldwide, but also a "major public health emergency of global proportions." Eve Ensler has documented the horrific conditions in the Democratic Republic of Congo, where 63 percent of new cases of sexual violence in 2008 involved adolescent girls and other children.
These statistics might seem far removed from your experience. But I assure you that you know many women who've been raped or abused or both. They probably just haven't said anything. Silence is part of the disease. When you meet victims face-to-face and know them as your neighbors, friends, or patients like I have, you realize that everyone on the planet (even those in a small town in Maine) is adversely affected by gender violence.
I have sat at the bedside of thousands of women during childbirth, surgery recovery, miscarriages, cancer treatments, and every other condition from which women suffer. They have told me their most private, shameful, and intimate secrets. As a result of these experiences, I have come to see that all gynecologic and women's health problems -- including PMS, abnormal bleeding, pregnancy and birth problems, abnormal pap smears, as well as uterine, cervical, and breast cancers -- are physical metaphors for the rape and abuse of women and all that is feminine. I say "all that is feminine" because I can clearly see that the deep, caring nature of (some) men has been raped and abused as well.
Back in the 1980s, the unity of the mind and body was barely recognized. Now it's a given. There is a seamless web between our thoughts, emotions, beliefs, and physical well-being. Every thought we think becomes a physical reality in our bodies. And thoughts of fear, anger, depression, and pain leave an indelible mark on our bodies, minds, and souls that lingers, waiting for our recognition, compassion, forgiveness -- and finally our healing. The famous Adverse Childhood Experiences Study (ACE) from Kaiser Permanente in San Diego, for example, has documented the lifelong adverse effect on physical health and mortality that result from growing up in a home in which violence, depression, or addiction are present.
When faced with the enormity of this level of violence and suffering, it is easy to simply become numb, go into denial, or use excess sugar, drugs, or alcohol to help with the numbing. But there's another way. A way that truly heals at the deepest level and that renders the former victim a beacon of light and a force for good.
The first step is naming the problem. That's already happening. The One Billion Rising movement is part of the naming. It's part of breaking the silence. And it's part of shedding a light on the darkness that has been going on for centuries on this planet.
Everywhere around the world, we are waking up to the need to change our attitudes about ourselves as women -- and our relationship with our bodies. And men, too, are stepping up. Around the world, authorities are increasingly taking the plight of women seriously if only because it is economically practical to do so! For example, in a special issue of the New York Times Magazine devoted to women and girls in the developing world, Kristof and WuDunn wrote:
"There's a growing recognition among everyone, from the World Bank to the U.S. military's Joint Chiefs of Staff to aid organizations like CARE, that focusing on women and girls is the most effective way to fight global poverty and extremism. That's why foreign aid is increasingly directed to women. The world is awakening to a powerful truth: Women and girls aren't the problem; they're the solution."
When Eve Ensler called me and told me about One Billion Rising, I was thrilled. Why? Because this is a movement -- strike, DANCE, and rise -- that gets right to the heart of healing. This is a movement that by its very nature will uplift and transform in exactly the same way that I have seen countless women rise up and transform not only their bodies, but every aspect of their lives!
You Can't Stop War with War
As a physician, I know so deeply that no one truly heals at the deepest level until they've done the hard work of forgiveness and transforming their inner darkness. Until then, all the drugs, surgery, or herbs in the world are not going to do the job. In the words of Albert Einstein, "Our problems will not be solved at the level of thinking that created the problem." All war metaphors must go. You cannot fight for peace. Peace is the path. You cannot win a war on cancer or violence against women or anything else you don't want. Fighting something always makes it bigger. But doing the hard work of releasing your own shame, rage, and darkness and bringing in light and forgiveness holds the power to help everyone else heal! And community and dancing allow us do that beautifully.
The way out of this culture of violence against women is the exact opposite of fighting. We must replace fighting with dancing. Hitting each other with holding hands. Tears with laughter. Shouting with singing. Here's what I know for sure: When we acknowledge our wounding and open our hearts, we become incapable of inflicting further damage on another human being. No one with an open heart can abuse another. Only someone whose heart is still locked shut is capable of this.
Dance as if Your Life Depended on It
Dancing. What a potent and powerful way to lift the darkness and transform it into light and joy!!! Every indigenous culture has used the primal experience of dance to create community and joy. Statistics don't heal us. Numbing the pain doesn't heal us. We are healed by primal experiences in our bodies -- experiences of light and joy and movement.
When we strike, dance, and rise together we entrain the rhythm of our music with the song in our hearts. We remember who we really are. And we become not just another wounded or suffering woman. Our dancing presence becomes the solution itself.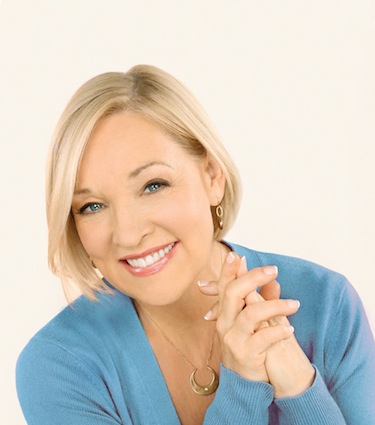 This information is not intended to treat, diagnose, cure, or prevent any disease. All material in this article is provided for educational purposes only. Always seek the advice of your physician or other qualified health care provider with any questions you have regarding a medical condition, and before undertaking any diet, exercise, or other health program.

© Christiane Northrup, Inc. All rights reserved. Reproduction in whole or in part without permission is prohibited.
Christiane Northrup, M.D., a board-certified ob/gyn, is a visionary pioneer, beloved authority in women's health and wellness, and the author of the ground breaking New York Times bestsellers Women's Bodies, Women's Wisdom and The Wisdom of Menopause. Following a 25-year career in both academic medicine and private practice, Dr. Northrup devotes her time to helping women truly flourish. Follow Dr. Christiane Northrup on Facebook, Twitter, at www.drnorthrup.com, and by listening to her weekly Hay House Internet radio show Flourish!

JOIN A RISING in your area! More about ONE BILLION RISING HERE.
Related
Popular in the Community