A New York biology teacher clapped back at a transphobic Facebook meme with a brilliant, scientifically based exposition that's now going viral.
Grace Pokela, who teaches at Arlington High School in Lagrangeville, New York, said she spotted the meme, which argued, "Being one sex but thinking you're the other is a psychological disorder," and that support of those who identify as transgender was "sociopathy," on Wednesday. She took a screenshot of the meme, which can be found below.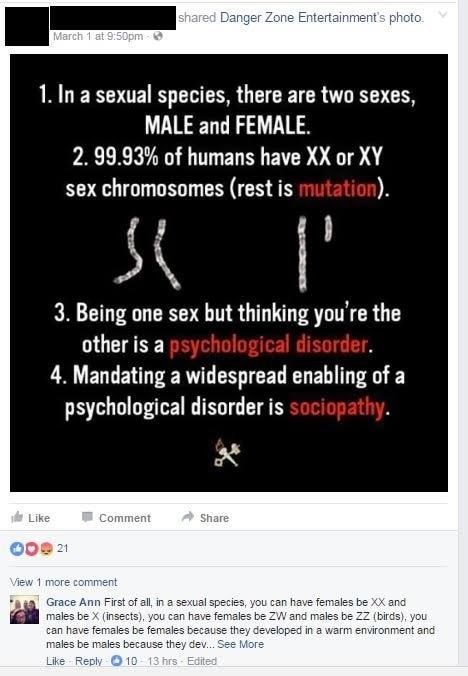 For Pokela, who identifies as gay, that was the final straw. The 33-year-old put her knowledge of human genetics to use and wrote a lengthy response to the person who posted the meme.
"You can be male because you were born female, but you have 5-alpha reductase deficiency and so you grew a penis at age 12. You can be female because you have an X and a Y chromosome but you are insensitive to androgens, and so you have a female body," she wrote, before concluding, "Don't use science to justify your bigotry. The world is way too weird for that sh*t."
She then shared the post in full on her own Facebook page, where it has since received over 12,000 shares and 15,000 responses.
Pokela, who is originally from South Dakota, told The Huffington Post that she felt compelled to respond to the Facebook user because of the amount of conservative voters who she felt had "manipulated facts" to fit their agenda on social media. Based on the information presented in the meme, she added, it was clear that the user who posted it "wasn't a scientist or an educator, and in fact had no interest in science" at all.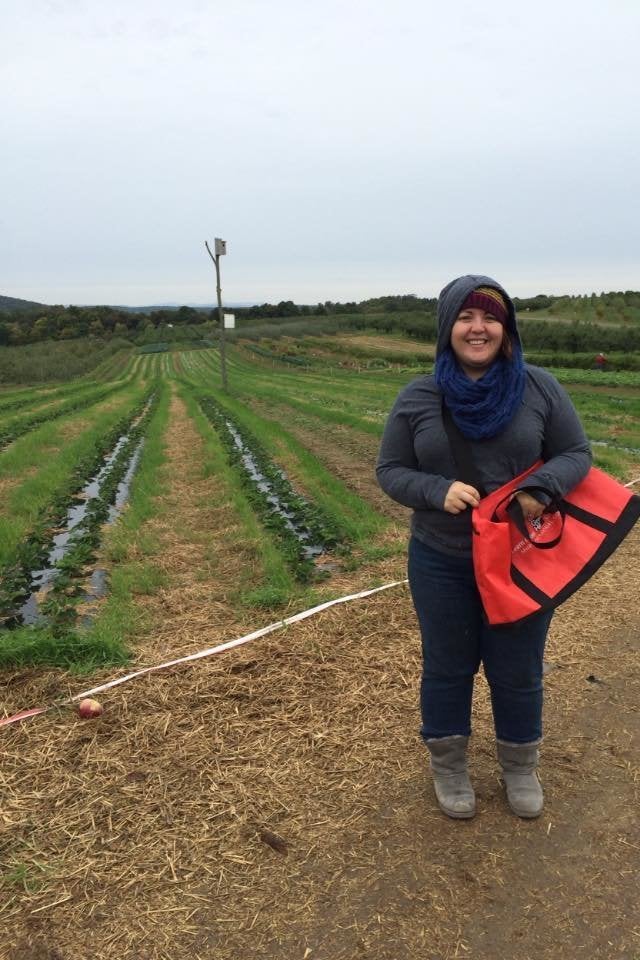 "The fact that a group of people would deny evolution, deny global warming, and deny basic principals of ecology but then turn around and use science to support their bigotry," she said, "was something I found repellent."
The teacher told HuffPost that she'd previously posted other "rants" about racial and environmental issues on Facebook. The transgender post, however, was the first to receive such a massive response, which thus far has been "so positive."
Ultimately, Pokela hopes the post will "empower" others.
"I had someone say that I had changed her mind," she said. "I'm paraphrasing, but she basically said, 'Before today, my heart wasn't transphobic, but my mind was. You made something click for me today.' That was incredibly special."
She then added, "Seriously, if you are ignorant about something, please err on the side of tolerance."
Support HuffPost
Every Voice Matters
Popular in the Community