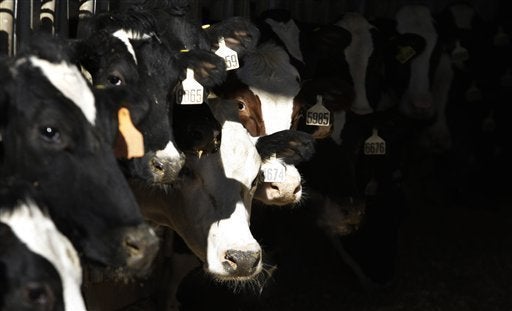 "Green power" comes out of the Qualco Energy biomass digester south of Monroe's suburban sprawl, but what goes in is runny, steamy and brown in the morning sunlight. You don't want it on your shoes.
This past week Puget Sound Energy bought its first batch of electricity from the digester. That culminates more than five years of political, financial and mechanical engineering by Qualco, an innovative nonprofit formed by local farmers, the Tulalip Tribes and a salmon-advocacy group.
"It's a win-win-win-win" for those interests and others who "would rather have cows than condos" in these fields near the confluence of the Skykomish and Snohomish rivers, says Qualco president Dale Reiner, a third-generation local who farms a few hundred acres down the road.
Reiner also brings in a daily truckload of whey from a neighboring cheese factory, and a truck of eggs that don't meet market standards arrives every other day -- "waste product that otherwise would go into the sewage system," Reiner says. Washington State University researchers are at the site daily, measuring what goes in and comes out.
Popular in the Community