An 11-year-old Shetland sheepdog named "Robbie" has been nicknamed "Robo-Dog" thanks to a pair of new bionic legs.
Robbie recently received the prosthetic hind legs after a series of medical problems, including paw injuries, skin tumors and orthopedic issues, made walking difficult.
His owner, Sharman Steel, of south east London, tried painkillers, surgery, antibiotics and hormone replacement, but nothing gave her beloved pet the quality of life she felt he deserved.
"For various reasons Robbie got Cushing's disease which can cause muscles to get floppy," Steel told South West News Service. "He had operations on his hind legs which should have been routine operations, but because of the Cushing's he didn't heal well, the bones didn't knit. He could still walk, but it wasn't very comfortable for him."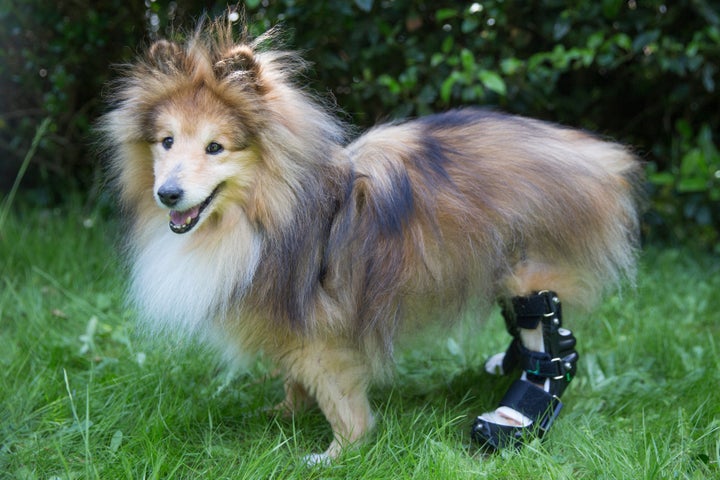 Things took a step for the better when veterinarian Dr. Pete van Dongen suggested Robbie be fitted with orthopedic braces on his hind legs.
Now the "Robo-Dog" can walk safely without causing any damage to his hind legs.
Robbie is a pioneer, according to van Dongen.
"He is no doubt one of very few dogs in the UK, if not the only one, walking with two artificial feet," the vet told SWNS.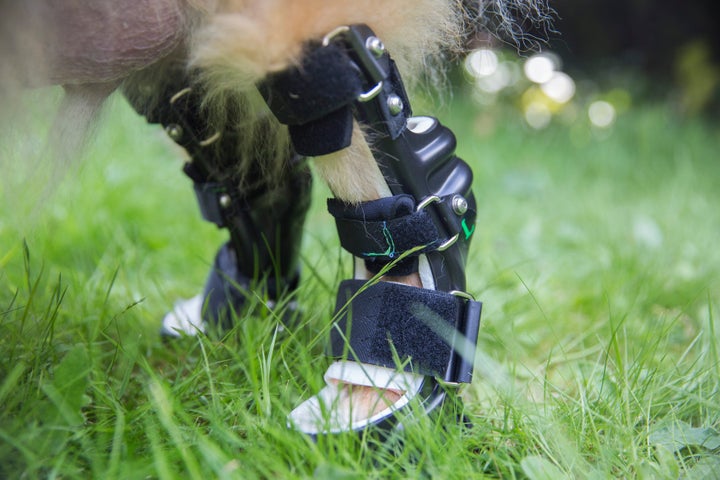 Robbie has only had the new legs for a little while, but he's taken to them very well, Steel said.
"He's only just got both of them and he's doing really well, even with his funny legs he's still so energetic," she told SWNS. "In fact, had he had them to begin with he wouldn't have even needed his operation."
Robbie isn't a full-time "robo-dog" just yet. He's building up his leg strength by walking in them 30 minutes a day.
"When he's pottering about in them he doesn't even seem to notice he's wearing them," Steel said. "Sometimes when he's going up and down steps he has a fall but he picks himself up and carries on."
Related
Before You Go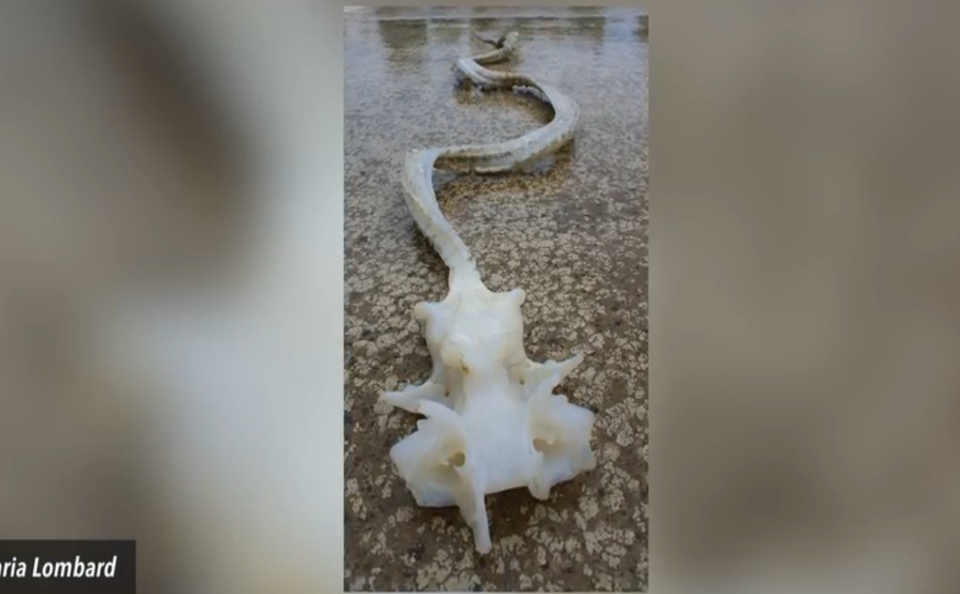 Animals In The News
Popular in the Community