Legal sales of marijuana have already reached $2.6 billion so far this year. Most estimates predict sales from medical marijuana will likely reach $3 billion by the end of 2014, up from $1.5 billion in 2013. A recent Huffington Post article cited studies that predict that legal marijuana sales could bring in between $7.4 and $8.2 billion in revenue by the year 2018.
With skyrocketing demand for a reliable supply year over year, GB Sciences, Inc., has positioned itself to fill in the gap. From its base in Lake Mead, Nevada, near Las Vegas, this biotech firm is preparing to create its own line of patented cannabis pharmaceuticals. GB Sciences has Dr. Andrea Small-Howard as its chief science officer. She brings to the company her years of medical-cannabis research at prestigious institutions.
Dr. Small-Howard is helping commercialize and productize medical marijuana using a proprietary methodology that uses genetic cultures to produce a scientifically consistent result. GB Sciences has several trademarked technologies, including the InCUBEator™ Cannabis Propagation Chamber, GrowBLOX™ Cannabis Grow Chambers, CureBLOX™ Cannabis Drying System, and ConversionLAB™ Cannabis Extraction Solutions.
Each of these technologies is designed to address a specific, fundamental stage in the production of medical-grade marijuana, without any of the undesirable results that often accompany traditional growing methods, such as varying potency, pesticides, fungicide and even feces. They grow their plants in highly controlled conditions based on strict procedures overseen by Dr. Small-Howard. They have invented a proprietary process for harvesting without using many of the typically harmful chemicals used by other producers. The company is also aiming to create specific cannabis strains for specific medical treatments.
GB Sciences, Inc.'s proprietary methods can yield up to five harvests a year, outpacing industry competition, according to the firm.
Public research into the potential benefits has exploded since the discovery of naturally occurring cannabis-like molecules and cannabis receptors in the brain and the immune system, which scientists call the endocannabinoid system. The National Institutes of Health has conducted detailed research into this field for at least the past eight years.
In layman's terms, this means there is real scientific potential for marijuana-based medical treatment of a wide range of diseases and conditions, including Parkinson's disease and Huntington's disease, nerve pain, cancer, heart attacks, strokes and inflammation.
Dr. Andrea Small-Howard has been researching medical applications of cannabinoids for over a decade. Big Pharma has noticed the market potential for medical marijuana and has mobilized its resources to take advantage of it.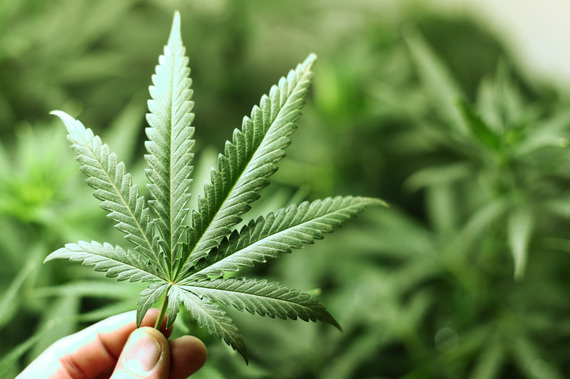 Dr. Small-Howard believes that solving complex medical problems requires a multifaceted approach.
"Large pharmaceutical companies have invested heavily ... in a 'one drug for one disease model,'" she is quoted as saying in a press release. But they have not had much success. She goes on to explain their failure is in part because "[c]annabinoids in marijuana act together as a natural cocktail to address complex conditions, which is analogous to the combination therapies that have been successful in treating cancer, HIV infections, and heart disease. Plant extracts have additional molecules that aid in their effectiveness, which GB Sciences is excited to explore and define through additional clinical testing."
GB Sciences is currently working to further their research in various therapy areas and is equally excited to explore the possibility of using other molecules from plant extracts to further enhance the medical properties of cannabinoids.
This biotechnology firm's efforts, combined with other companies' studies and research, can only lead to better education and optimization of Cannabis sativa, or marijuana.
Related
Popular in the Community