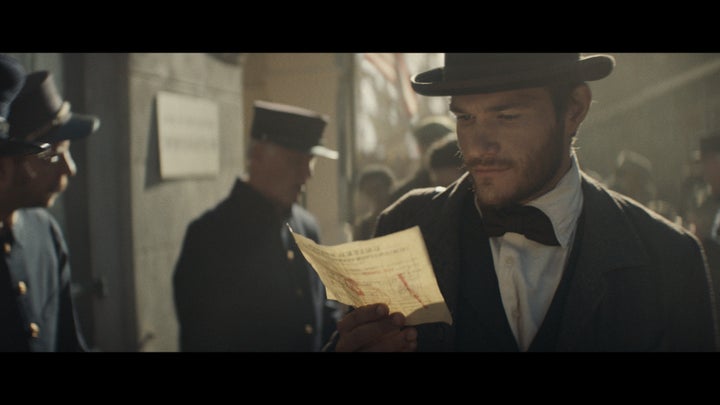 The brouhaha over Anheuser-Busch's spectacular Super Bowl ad is just another example of how toxic the political environment has become in the wake of President Trump's recent and apparently illegal travel ban on immigrants from certain (read "seven, majority Muslim") nations.
It would be funny if it weren't so scary-sad that a American brand found it important to say something silly like, "beer is bipartisan."
As everyone already knows, Anheuser-Busch is one of the nation's great brewing companies, indeed the largest in the world. It is over 140 years old. It was cofounded by a young German immigrant Adolphus Busch, who endured and overcame challenges as he pursued his goal: to build a brewing business. They've been a corporate sponsor of the Super Bowl for eons.
Telling the brewer's corporate "heritage story," this year's blockbuster Super Bowl ad, produced by the ad agency Anomaly, sets forth a historical romantic tale of a young immigrant who came to America with a dream. Titled "Born the Hard Way," the ad plays like a dreamy movie trailer set in the 1800s. You 're almost ready to reach for the popcorn.
But wait! The Washington Post reports that a boycott-the-beer movement has been floated on social media, fueled by Trump supporters who see a sinister plot and subliminal politics in this handsomely produced and as-American-as-apple-pie heritage story ad.
America is Built on the Energy of Immigrants —from Everywhere
Thank goodness for immigrant energy and ambition. Without it America wouldn't be America. For instance, we wouldn't have Google (founded by a Russian immigrant); Panda Express (founded by Vietnamese immigrants); Kraft Food (founded by a Canadian); ZUMBA fitness (founded by a Colombian immigrant); Capital One (founded by a British immigrant); EBay (founded by a French immigrant); Intel (founded by a Hungarian immigrant); Kohl's (founded by a Polish immigrant); Yahoo (founded by a Taiwanese immigrant), AT&T (founded by a Scottish immigrant); and Chobani (founded by a Turkish immigrant). These and more are celebrated by a US Chamber of Commerce site titled Free Enterprise, in an infographic about immigrant entrepreneurs.
Other American companies founded by immigrants include Ford, McDonald's, Home Depot, Disney, Hertz, Estee Lauder, and many more household brand names.
Some 45% of the nation's technology companies and half of the medical technology companies on the Fortune 500 list were launched by immigrants or the children of immigrants.
A story in the Atlantic reports that two out of every five Fortune 500 companies were founded immigrants or second-generation immigrants, defined as the children of immigrants.
And who's really surprised? Since its founding, this country has been built by racially, ethnically, religiously, and linguistically diverse immigrants, from all over the world.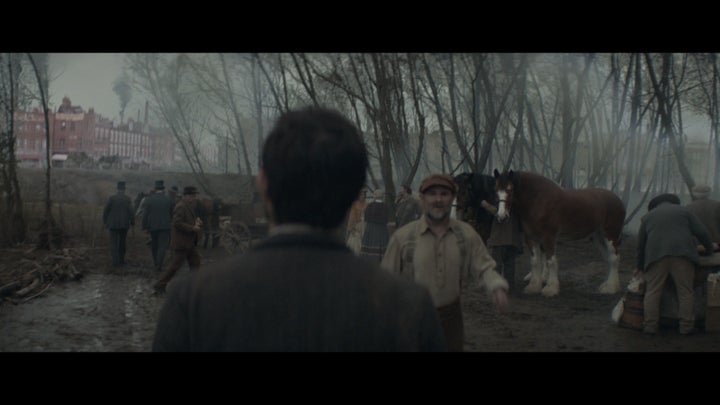 American Immigrant Heritage Stories
So what's the story behind this ad? Introducing consumers to the personal, human saga behind what today seems like a huge corporate producer is one way to compete in a beer market where small batch craft breweries have made a dent.
Telling a company's heroic "heritage story" has become a popular marketing tool, designed to influence and impress both internal and external audiences, investors, and customers. It's a truism of marketing that authenticity counts. What could be more passionate and authentic than a story that begins, "once upon a time, a young immigrant had a dream…". Powerful back stories have been adapted for corporate marketing for decades now; It's true of Proctor and Gamble, and of the mega-brewer, too.
Still, the kerfuffle caused by the coincidental timing of Anheuser-Busch's ad release (coming one week after a federal travel ban was announced via Presidential executive order, and then rescinded by the courts) was sufficient to cause the company to release a defensive statement that they were about selling their beer and their brand, and were not making a comment on religiously discriminatory bullying or politics. "Budweiser's Super Bowl commercial highlights the ambition of our founder and his unrelenting pursuit of the American dream. This is a story about our heritage and the uncompromising commitment that goes into brewing our beer. It's an idea we've been developing along with our creative agency for nearly a year. We believe beer is bipartisan and this commercial is not political commentary."
And, the public can expect more such heritage stories, impressing consumers with images of American can-do and perseverance (though it's unclear if these stories will continue to be linked to the hot button issue of immigration). In a press release the company said, "Throughout 2017, Budweiser will celebrate those who live life on their own terms and never back down."
Given the politicization even of Super Bowl ads, that last bit is a phrase worth remembering, in the current climate: never back down.
Calling all HuffPost superfans!
Sign up for membership to become a founding member and help shape HuffPost's next chapter
BEFORE YOU GO