Washington isn't exactly known for its bipartisan spirit these days, but on Wednesday, Reps. Bobby Scott (D-Va.) and Raul Labrador (R-Idaho) became the latest pair of politicians to reach across the party divide in an effort to scale back the country's punitive drug policies.
They introduced the Smart Sentencing Act, a bill that would reduce sentences for many federal drug crimes. Sens. Richard Durbin (D-Ill.), Mike Lee (R-Utah), and Senate Judiciary Committee Chairman Patrick Leahy (D-Vt.) introduced an identical bill in July, and Leahy and Rand Paul (R-Ky.) unveiled similar legislation in March.
The House bill, like its Senate counterpart, would reduce fixed drug sentences known as "mandatory minimums." Under current law, judges are required to issue 20-year sentences to certain defendants who have been convicted of drug dealing. The new law would cut the length of those sentences in half.
The law also would give judges more leeway in deciding when to apply those mandatory minimums, and it would allow them to reduce certain sentences issued before Aug. 3, 2010, when Congress reformed United States laws against crimes involving crack-cocaine.
In a statement on the bill, Scott struck a tone of collegiality. "I am honored to join Congressman Labrador as a cosponsor of the Smarter Sentencing Act," he said.
"Granting federal judges more discretion in sentencing for nonviolent drug offenses is the right thing to do," he explained. "This legislation is an important step in updating sentencing policies that are not working, that are costing taxpayers too much, and that do nothing to make our families and communities safer."
Labrador noted that nearly half of the inmates in the country's federal prisons are there for drug offenses. "Many of them do not need overly harsh penalties," he said. "And yet judges are forced to impose these penalties, even if they don't want to."
In recent years, that basic sentiment has been expressed by a growing number of conservatives, who decry the financial burden that mass incarceration places on taxpayers. Some have taken a broader stand against the laws. In September, at a hearing of the Senate Judiciary Committee that featured several Republican drug reformers, Paul surprised some observers by comparing the country's strict drug policies to the racist laws of the Jim Crow era.
"The majority of illegal drug users and dealers nationwide are white," he noted, "but three-fourths of all people in prison for drug offenses are African-American or Latino."
At the committee hearing, Brett Tolman, a former federal prosecutor in Utah, said that the threat of long mandatory-minimum sentences hasn't resulted in many low-level offenders turning in their bosses. "Kingpins are smarter than that," he explained. "They insulate themselves so the 'mules' and street-corner dealers either do not know who they are or do not have enough information to lead to their discovery, let alone prosecution."
Before You Go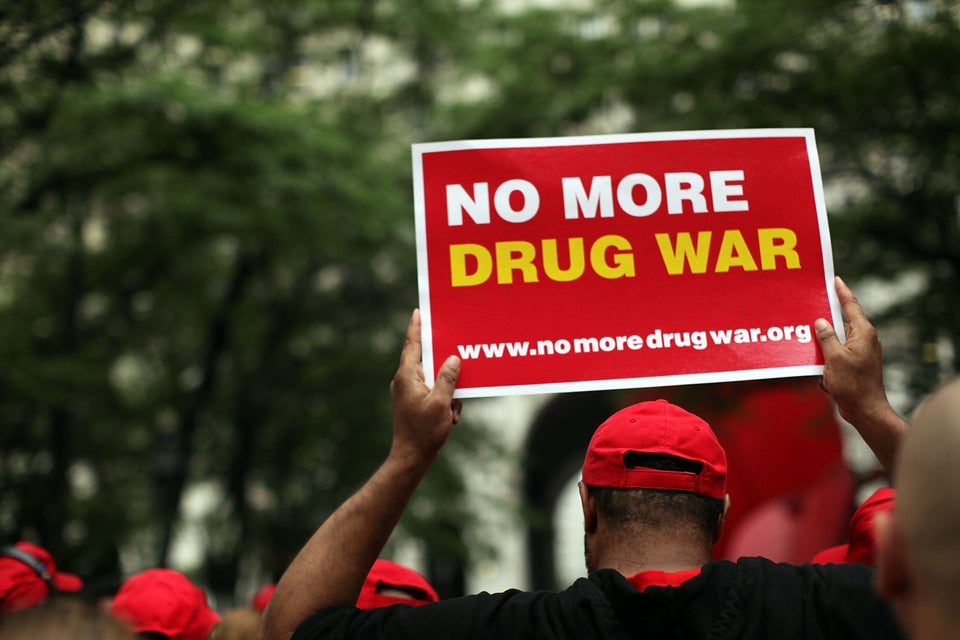 27 Reasons Why The U.S. Shouldn't Lead The War On Drugs
Popular in the Community