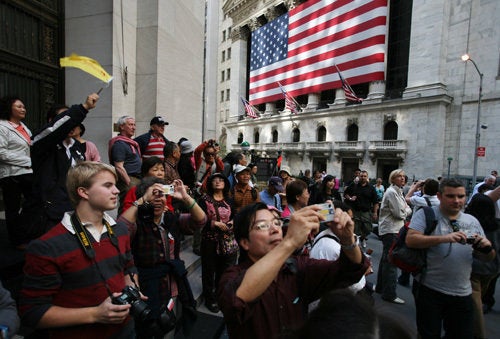 The Democratic leadership agreed to sign on to the bailout from the beginning, risking the wrath of much of the country, including many of their core supporters. Given this history and the severity of the crisis facing the economy, how about a little reciprocity?
This one is simple. Why shouldn't President Bush commit himself to making the next President's nominee for treasury secretary a full partner in the conduct of the bailout from the day that this person is named?
This would mean that the new president's nominee for treasury secretary would be consulted and have input into all the decisions related to the bailout. Of course Henry Paulson would remain secretary and would have the final call on all decisions. However this arrangement would ensure that the new secretary hits the ground running.
The country clearly faces a severe financial and economic crisis. Under the circumstances, this one should be a no-brainer. What would be the argument against giving the new treasury secretary a head start? (Hey, it could be a Republican.)
So, were the Dems taken yet again or will Bush be open to bipartisanship when it means that he may actually have to give up something?

Popular in the Community