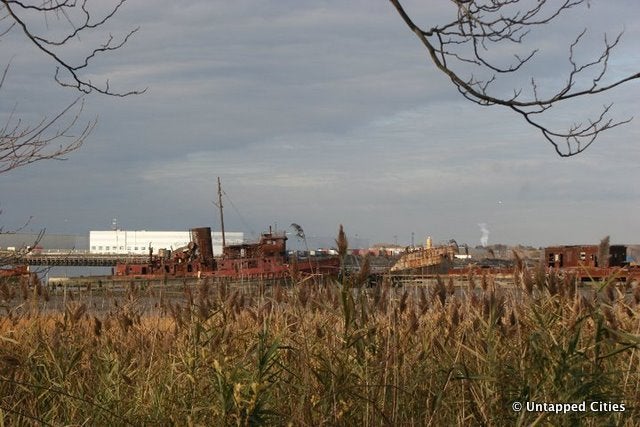 It was a simple game of stickball in a parking lot along the beautiful waterfront of Staten Island, but in this age of vitriolic politics it represented a whole lot more.
This past Sunday I had the good fortune to play in a game of stickball, New York's oldest street game, on Staten Island. It was the Radical Republicans vs. The Fighting Donkeys and the outcome and final score mattered very little.
Sliwa was the umpire, holding court while holding his 1-year-old son, Hunter. Morano was the Bob Costas of the day, lacing witty political commentary along with play-by-play announcing.
The proceedings had the usual fun puns: running was optional (except for office), the last out was made by a Queens pol ("Mighty Casey Strikes Out" cracked one in the crowd). When I switched hitting from righty to lefty, Sliwa cracked that all Dems "swing left," while Morano thought it gave credence to rumors that I am a switch hitter in my political leanings. Other highlights included Sliwa dumping dollar bills onto the field while providing commentary about NYC government member items.
But the biggest revelation of the day is that donkeys and elephants can play well together and that we need more games like this where elected leaders realize that Dems and Republicans for the most part, are citizens who just want to help their constituents.
It doesn't matter if you bat from the right or the left side of the box. Just that you're in the game to make things better for the people you serve.
Borough President James Molinaro, a Republican, got off the best line of the day when he saw that Dem outfielder Gary Carsel had bloodied his knee while diving for a ball. He said: "Good thing Obamacare will take care of that."
That got the whole crowd, donkeys and elephants, laughing.
It made me wonder: do the Dems and Republicans in the U.S. Senate or the House of Representatives in D.C. ever get out on a baseball field to compete and socialize in a healthy way? Maybe what they need is a good old New York City stickball game.
On a Field of Dreams in a Staten Island parking lot one lazy Sunday in September, it appeared to be a very good idea.
Tom Allon is a Liberal Party-backed candidate for Mayor of New York City in 2013.
REAL LIFE. REAL NEWS. REAL VOICES.
Help us tell more of the stories that matter from voices that too often remain unheard.