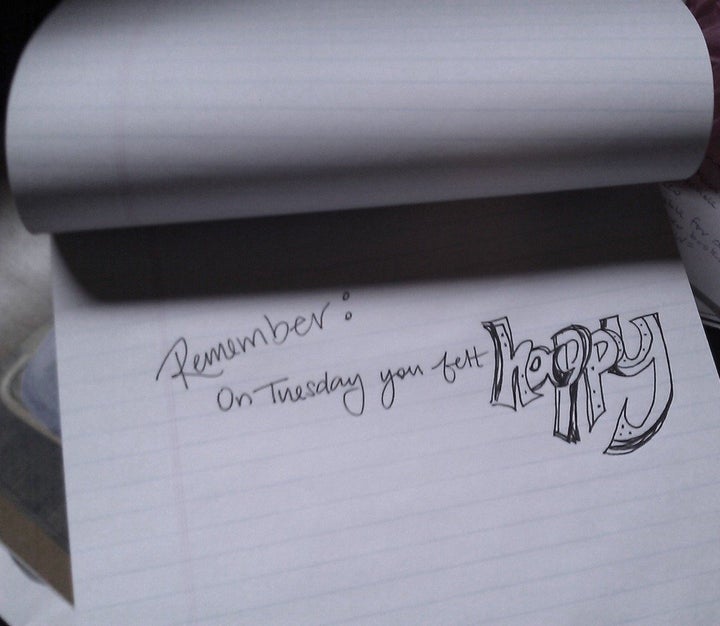 Imagine the girl who has everything: social status, athletic prowess and a loving family. Her life must be perfect, right?
Actually, it is more like Perfect Chaos, the title of the new book from mother-daughter team Cinda and Linea Johnson. The story follows Linea, the youngest Johnson sister, as she struggles with bipolar disorder and her family pitches in to support her on the journey to recovery. The description of Linea's darkest moments and her mother Cinda's love as they strive for a bright future together is honest, raw and inspiring. In the following excerpt, Linea describes her battles with a challenging mental illness.
Sophomore year -- I just pitched at the state girls' fast-pitch tournament. I'm getting hugs and high fives everywhere I turn. Looks of approval from the stars of our high school athletic cult. I had managed to put my name on the social status A-list, a level most sophomores don't reach. I am known throughout school -- senior boys and girls congratulate me and acknowledge me. Why isn't it the happiest moment of my high school career?

I am numb, a smile plastered on my face like the one I wear every day. I am completely dead to the fact that I just raised my social status by leaps and bounds. I am numb to the fact that my grandfather was the proudest he had been since my uncle was eighteen. I can't feel anything.

The pills the doctor prescribed for me kept me from the pain of sadness. They also robbed me of the euphoria of joy. I was at a painfully even keel all the time. My emotional life was bland even as my external interactions and activities should have created excitement, adventure, and pride.

What do you do when you're hurt but you stop taking your medicine? When you fall into a slump and don't know how to get out of the hole that you've dug? When you get to a point where you sit in your room thinking and listening to music for hours? When you stop sleeping because there's not enough time to think? When your mom comes in and asks you if you need "help"? When your parents are always asking how you're doing? What do you do when you realize the problem after the breakdown? What about after you think you have things figured out but still feel sad? What do you do when you feel sad even when you're smiling and giggling? When you start to feel like a complete fake because you don't really hear what anyone says but still pretend to care?

I'm so afraid not to be perfect in everyone else's eyes. I hate to think I'm self-conscious or have bad self-esteem, I just want to be the perfect one. The best. Is anyone really normal? Am I just physically or mentally tired, or do I just try too hard to be perfect?
If you or someone you know is in crisis, contact the Mental Health America Resource Center at 1-800-273-TALK (8255). http://www.mentalhealthamerica.net/go/contact-us
Calling all HuffPost superfans!
Sign up for membership to become a founding member and help shape HuffPost's next chapter