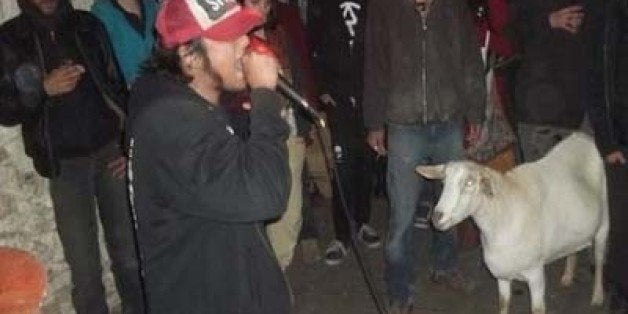 The kid loved punk music and tobacco. She barely escaped the slaughterhouse at a young age so she could stand in front of the audience at Wormrot shows. Biquette, the world-famous grindcore goat, died last month in France. She was just 10 years old.
Biquette "burned the candle at both ends," living the last half of her life at a communal farm in Mauriac, France. She loved the attention from punk rockers that would pass through, but her real love was the stage, said one of her caretakers, Flo, to VICE. When she wasn't rooting around her barn for cigarette butts and half-empty booze bottles, she was partying with the band.
She lived the rock lifestyle. Flo acknowledged that it probably wasn't very good for her -- but she wouldn't leave the stage for anyone.
"She was most connected to grind," Flo told the site this week. "Seeing as the barn floor where we throw the concerts is wooden, I think that she felt the vibrations in her hooves. The majority of the time she even laid down next to the speakers."
Flo says the farm saved her from a slaughterhouse when she was 5, and she never parted from the stage after that. Videos online show her kidding around right next to the stage as onlookers giggle and live metal blasts in her face.
Flo says she died 10 years too early, and her death remains her mystery.
Do you know when she died, or why?

As far as what caused her death, it's a big mystery. Certain people advanced the thesis of too brutal a change of rhythm after the complete cleaning of the site upon the arrival of the new people. Maybe she was missing scrap metal [Editor's note: we assume this is French for a type of metal subgenre] or something?! No, frankly, we don't know anything. What's for sure is that she burned the candle at both ends! This type of biquette normally lives 10 years longer. But "normally" and biquette, that makes two. "Live fast die young!!!"
Rock on, Biquette, rock on.
Support HuffPost
The Stakes Have Never Been Higher
Related
Before You Go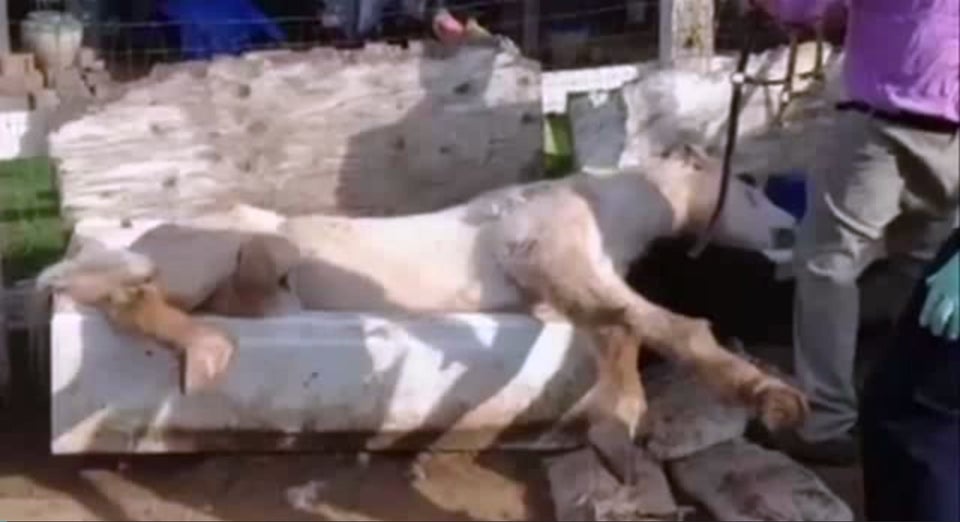 Animals In The News
Popular in the Community