WASHINGTON -- If you walk past Logan Circle's Birch and Barley in the wee hours of the morning, you might notice that all the lights are on inside. You might even hear a bustling din, too.
Peek through the front window on 14th Street NW and you might be startled by a grisly scene: a bloodied whole pig, being hacked apart by white-coated men and women.
Relax, there's nothing sinister afoot. The restaurant's staff, under executive chef Kyle Bailey, often takes to the main dining room to finish up work that can't be completed in the small confines of the kitchen, a common solution for small restaurants with ambitious menus. At Birch and Barley, tasks include the butchering the whole pigs, a massive job that can involve upwards of three people.
"It's like a 300-pound pig," Bailey told The Huffington Post. "It's as tall as I am, you know? We lay it down across three tables and we get a couple cutting boards out, and we just start breaking the pig down. Sometimes there's just no time during prep to do it, so we have to wait until the end of the night." The job usually take about 45 minutes, which is a daunting task after a full day of prepping dishes and a six to seven hour service. Often, the butchering may not even begin until 1 a.m.
Bailey said the staff has a few ways of coping. "On the Birch and Barley stereo systems, we'll put on some Tool or Alice in Chains or something, and start working ... Get a couple coffees, everybody jumps around, splash water in your face, getting ready to go again. We all pitch in."
Breaking down pigs isn't the only late-night affair at the restaurant, located downstairs from its ever-popular beer-oriented sibling establishment, Churchkey. There's the weekly canning of tomatoes, an intense process that lasts roughly an hour and a half.
"The entire crew gets into that one, you know. One person will sanitize the jars, another two people will cook the tomatoes down, seeding them all correctly. Somebody else will grab it and fill the jars. And then, you stay late and process the jars." The job usually starts around midnight. During the summertime, it takes place as regularly as every week.
"It's all volunteer, but everybody stays," Bailey said, adding, "it was definitely a coffee kind of night."
Bailey would love to take a cue from nearby Bar Pilar and expand his kitchen, which he said is remarkably small for the output of Birch and Barley and Churchkey. But such a renovation is unlikely.
"It's so expensive. How do you make more space, you know? You have to understand, when you close, there's no money coming in. You need money to stay open, and if you're just completely closed down, not only are you not making any money, you're losing money because you're paying for the build out."
All things considered, Bailey doesn't intend to be slowed down. "We've run out of space and there's so much fun stuff that I want to do, and everyone in the kitchen is really into it, too. We never have to stop challenging ourselves. So it's pretty cool."
Click through the slideshow below for some of Birch and Barley's staff photos of their late-night exploits.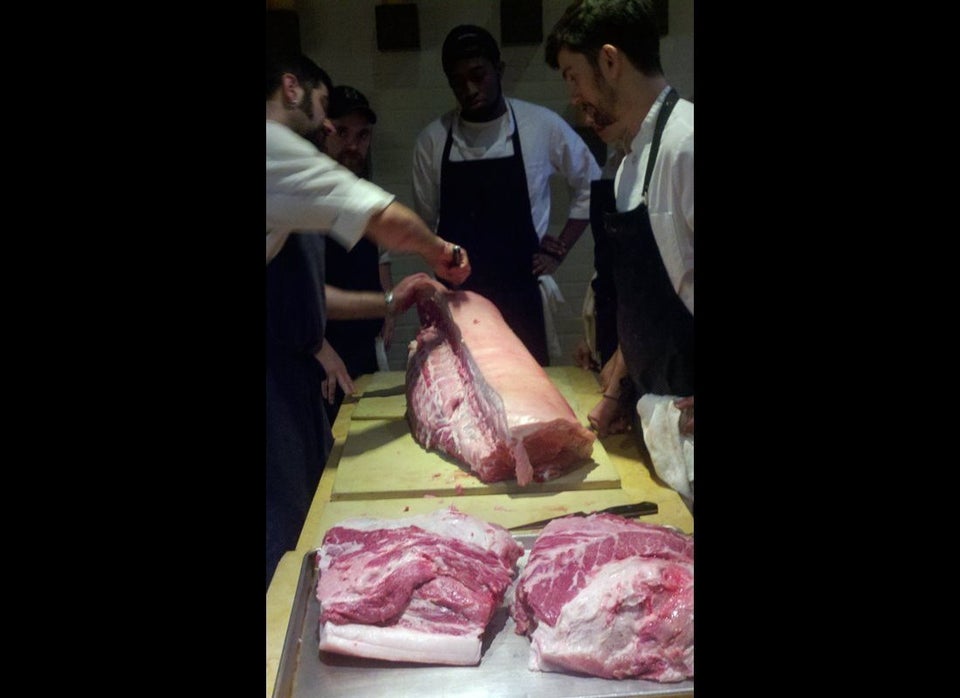 Related
Popular in the Community