People usually go to Teahupoo, Tahiti, for two things: to ride its world famous wave or to photograph it. But when surf photographer Morgan Maassen swam there in May, one little black bird was determined to be the center of attention.
The seabird had been flying around Teahupoo's surf lineup, plopping its webbed feet on top of surfers' and boaters' heads before being shooed away. When Maassen swam out with his camera, the bird found its next target.
"It was hilarious," Maassen told HuffPost. "He had a firm grip, with tiny claws on his webbed feet that poked into my head." Maassen used the reflection from his camera to check out his new feathered friend, snapped a few photos and then slowly swam them both to where the surf was breaking.
"I had no clue what would happen next," the photographer said. "Would we get barreled or banged up on the reef?"
As the wave started to form, the bird took notice and dug its claws into Maassen's head for takeoff. "Thus my ugly face," Maassen joked. "Karma?"
See their very brief friendship below: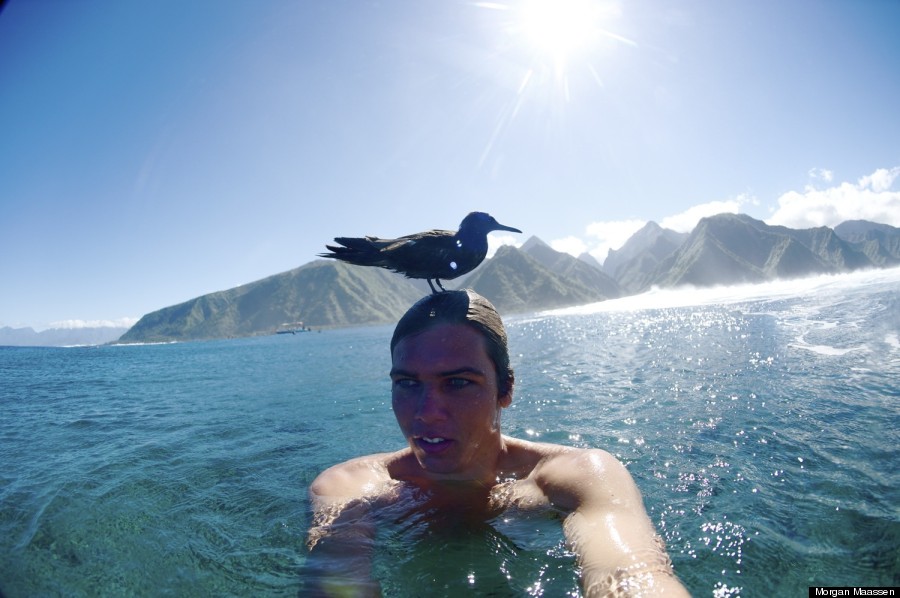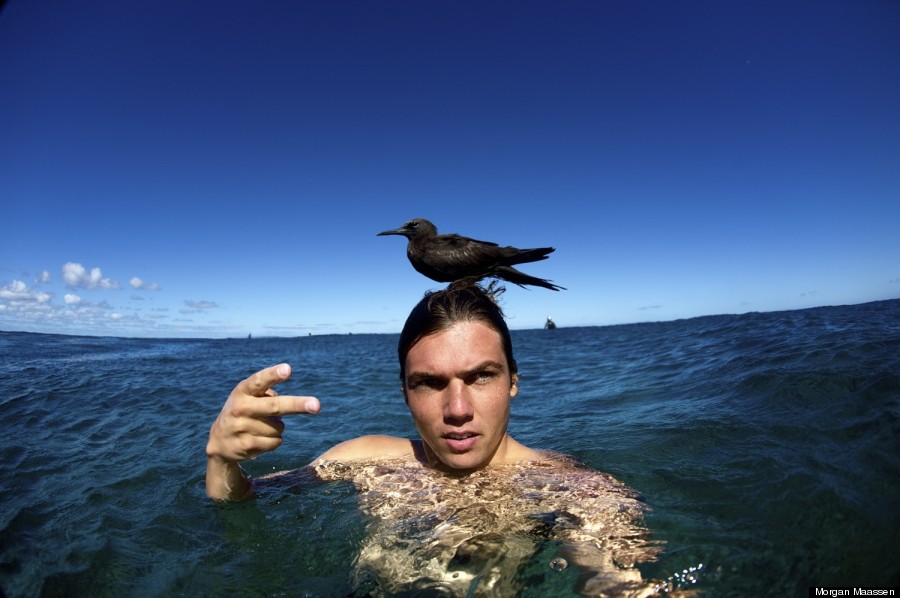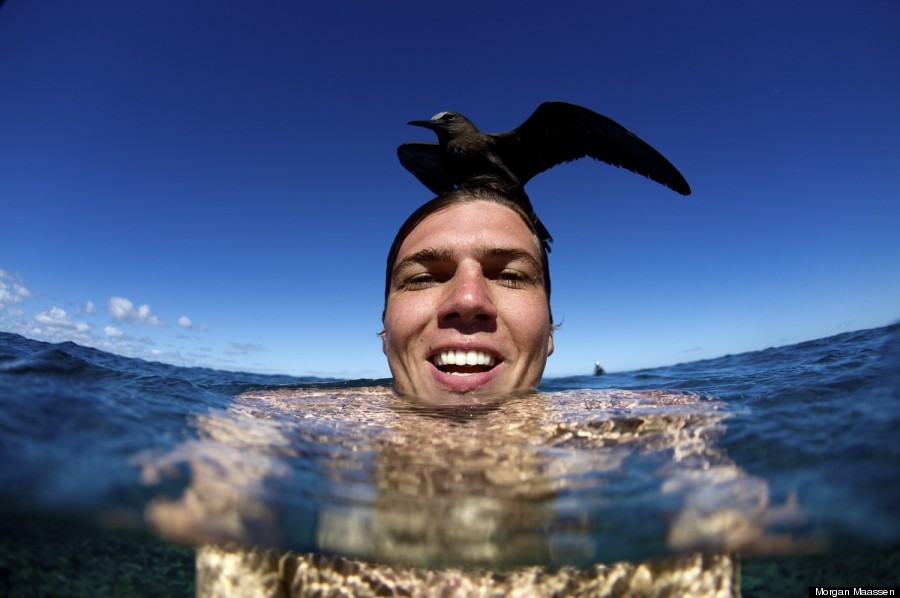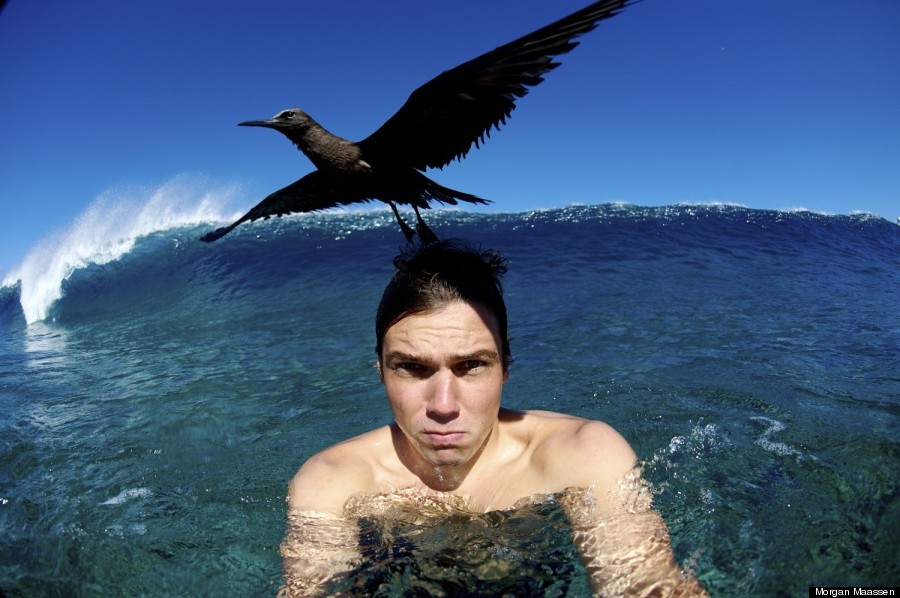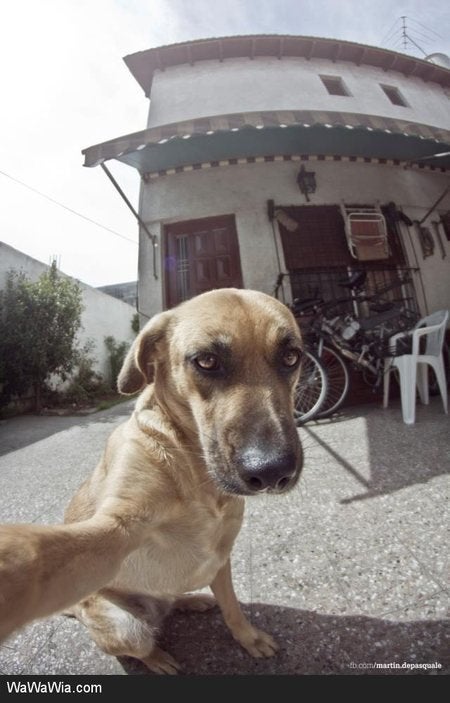 Animal Selfies
Popular in the Community