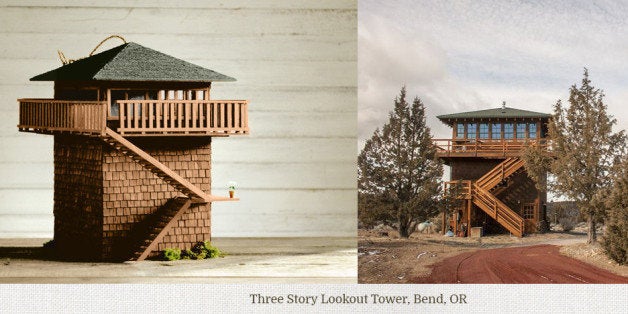 Centered around migrating birds, who Airbnb considers to be the ultimate travelers, the project features birdhouse reproductions of Airbnb's 50 most interesting property listings around the world. The houses, created by five designers and documented in the short film "Home To You," are currently on display at New Orleans' Audubon Park, where thousands of birds seek shelter during migration season, according to Dwell.



Airbnb used their listings as a source of inspiration for another recent project -- the design of their sprawling, warehouse-district office space in San Francisco.
Check out more photos of "Birdbnb" houses and the real-life rentals that inspired them in the slideshow below.

Airbnb Launches Birdbnb
Related