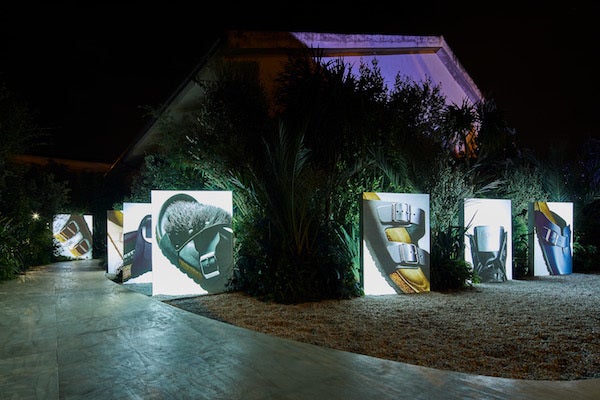 For as long as I can remember, Birkenstock sandals have been a part of my life. I remember my dad painting in a pair of well-worn ones on the small terrace of our summer home in Sardinia. His wasn't a fashion statement then, rather a way to pay homage to his own comfort, plus he said that their cork footbed made him think better.
Fast forward more than twenty years and I found myself craving a pair of Birkenstocks. It was during one of the many resurgences of the shoe known for its contoured footbed and cork soles and I couldn't resist a very classic toe ring style in black patent leather. Whenever I've traveled around the world, from Israel to Lebanon, from Austria to the West Coast of the U.S., I've found women and men of all fashions, sizes and style sporting a pair — be it in classic colors and materials or something more extravagant and trendy, paired with a dress, jeans or even a suit.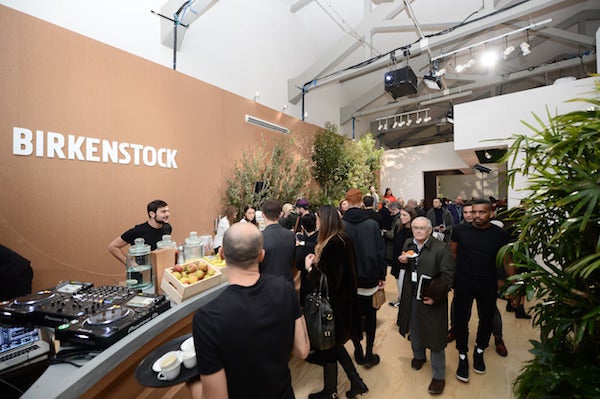 At PItti Uomo in Florence, the iconic German company founded in 1897 unveiled a collection of beds as well as their Birkenstock Natural Care, a line of certified natural cosmetics made with cork oak complex. New Yorkers got a preview of the Natural Care range back in September when the Birkenstock Box popped up briefly in collaboration with Barneys New York.
In Florence, I rubbed shoulders with the likes of coolness maestro Nick Wooster and Buro 24/7 founder Miroslava Duma during a leisurely, albeit frenzied with activity breakfast inside the company's chic, classic stand. Well, actually more like a building, with its maze of rooms, displays and bars, all featuring the essentials of what a great life is about.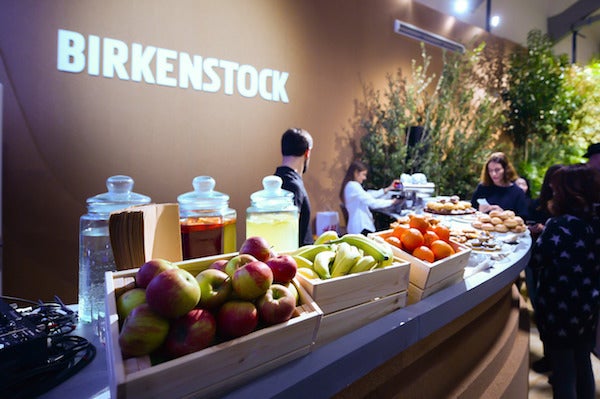 I sat down with Birkenstock's Chief Marketing Officer Yvonne Piu who caught me up on the latest ventures from the company.
I love that even though your shoes go through trendy times, they also remain a staple for most wardrobes.
Yvonne Piu: We always stay true to the roots and the heritage and the idea of the footbed. There is this concept, this holistic thing, which says you should never touch the footbed! We build around it. It's not just the footbed but the idea of delivering comfort and functionality to you as a person, to your daily life.
I looked around the room and some of the people who work for the company as well as the models are wearing the newer styles featuring shearling and closed shoes… They are beautiful.
Piu: You know, we are product lovers when it comes to the product department. They are also trying to play with the product in a way that's allowed… Also play with little details which will make it more lady-like or more masculine, give it some directional tendencies but the basic idea which everyone working in our company needs to understand, is that the product is given, and there is not so much change around it. But we allow a bit of fashion gimmicks.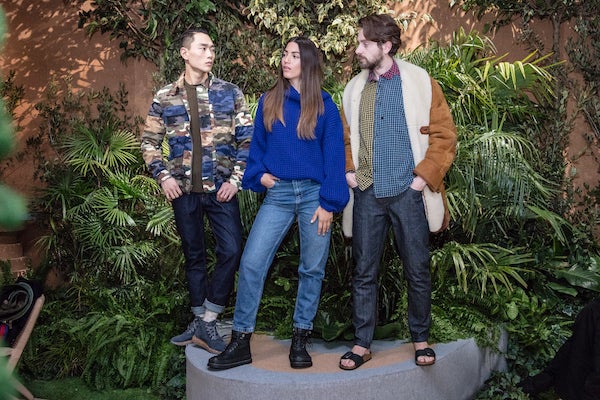 Which in turn creates new customers, who may not be coming for the footbed but for the look and then realize how comfy the shoes are and stay for the wellbeing!
Piu: The funny thing is that most of the consumers start with the basic model and then maybe what happens with our more fashionable items is it gives you a reason to have another style. You'll think, "oh, I need that golden one," for example. But most start with the basic.
Now onto bedding, Arianna Huffington has a big movement called Thrive about the importance of sleeping and how much better we can function when we get the right amount of sleep. What was your company's reasoning for getting into bedding?
Piu: What you say is completely right. We are talking about wellbeing and you have three situations in your day which dominate: laying down, sitting and standing/walking. The idea was to make the time when you lay down, six to eight hours, more comfortable. This mattress system individually supports every part of your body so your neck will have a different support from your shoulders — sinking in more. We have different mattresses with different strengths. The whole idea came from mattresses and then we thought to build the bed around it and make it nice.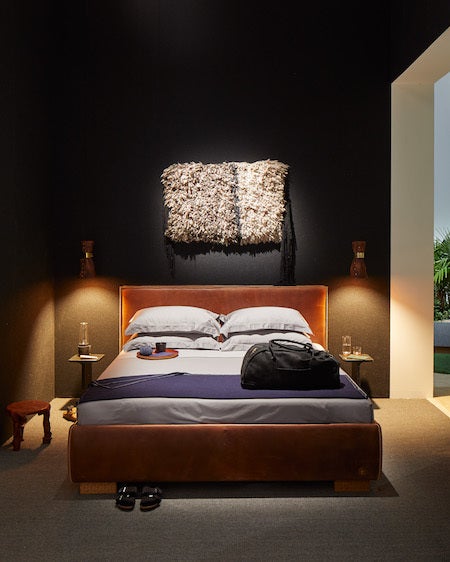 I saw the full leather frame, and that's wow!
Piu: That's our "hero" item, it's made from the same leather we use for our sandals and the edges are hand stitched with a very thick thread. The frame is made from core latex which ideally supports your body. You just have to choose the firmness you find ideal for your body and everything else can be built around that.
Now onto the latest frontier, the body products, how did that idea come about?
Piu: Here the idea started once again from the feet, because we thought how can we give added value to the feet? We thought to do decorative cosmetics, since we women like to color our nails in the summer and that was also an idea. But that doesn't fit our mission because you cannot do nail color in a biological [organic] way, so we thought of feet massage — which is really important for example in Asian cultures. When you travel to Asia it's quite common to get a foot massage in a hotel for example, but we don't do that so much in Europe. Here we tend to hide our feet.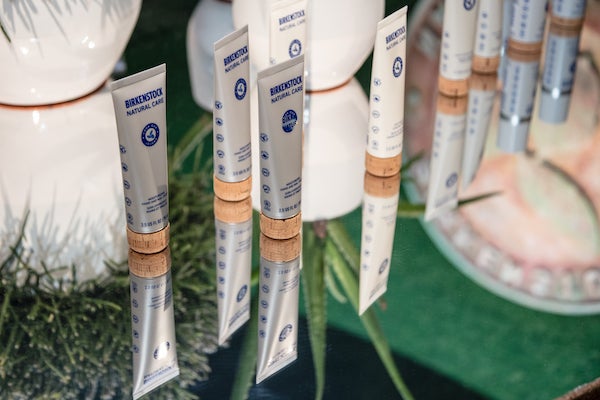 So we thought, lets moisturize our feet and that's already doing something for them, to make feet nicer. And we did hand cream because we show them all the time and from that we thought to do something for the whole body. They researched ingredients and found an ingredient in cork which is anti-oxidant and helps you to recover.
We don't do any animal testing and produce it 100% in Germany and it fits so well in our lifestyle world.
Calling all HuffPost superfans!
Sign up for membership to become a founding member and help shape HuffPost's next chapter
This post was published on the now-closed HuffPost Contributor platform. Contributors control their own work and posted freely to our site. If you need to flag this entry as abusive,
send us an email
.