But as Birmingham Mayor William Bell sees it, that doesn't mean the statues and markers have to be visible. So, on Tuesday night, the mayor directed city workers to build a temporary structure around a Confederate statue in downtown Linn Park.
Less than 24 hours later, Alabama Attorney General Steve Marshall filed a lawsuit against Birmingham and the mayor, saying the deliberate obstruction of the Confederate Soldiers and Sailors Monument is illegal.
"In accordance with the law, my office has determined that by affixing tarps and placing plywood around the Linn Park Memorial such that it is hidden from view, the Defendants have 'altered' or 'otherwise disturbed' the memorial in violation of the letter and spirit of the Alabama Memorial Preservation Act," Marshall's office said in a statement. "The City of Birmingham does not have the right to violate the law and leaves my office with no choice but to file suit."
The mayor's office didn't immediately respond to HuffPost's request for comment. In a statement to Birmingham CBS-affiliate WIAT, Bell said he wasn't backing down.
″We look forward to the court system clarifying the rights and power of a municipality to control its parks absent state intervention," the mayor said.
The city told WBRC it wants to hide the monument from public view while it considers legal options to remove it entirely.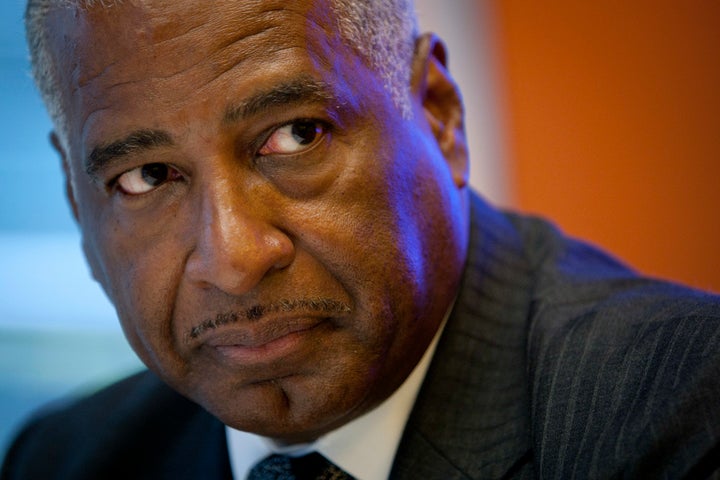 The Birmingham controversy follows white supremacist violence that upended Charlottesville, Virginia, over the weekend, killing a counter-protester and injuring at least 19. Racist groups descended on Charlottesville to protest the city's removal of a statue of Confederate Gen. Robert E. Lee.
More than 700 Confederate monuments inhabit public spaces across 31 states, according to USA Today. The monuments increasingly are viewed more as racist symbols than as historical memorials, as their advocates claim.
Birmingham was a front line in the civil rights movement in the 1960s, when protesters led by Martin Luther King Jr. demanded an end to public segregation and were met with police and KKK violence. The uproar that followed a 1963 church bombing that killed four black girls is credited with spurring passage of the Civil Rights Act a year later.
America does not do a good job of tracking incidents of hate and bias. We need your help to create a database of such incidents across the country, so we all know what's going on. Tell us your story.
Popular in the Community