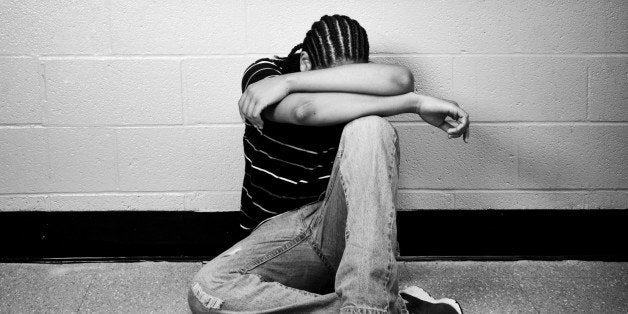 Every day in Birmingham, Alabama, students run the risk of being sprayed with a dangerous chemical weapon just by attending school, according to attorneys in a federal trial that began this week.
The trial that started Tuesday in Alabama alleges that for years, local police officers stationed in Birmingham City Schools have infringed on the rights of students by excessively using mace and pepper spray as a form of discipline. According to Southern Poverty Law Center attorney Ebony Howard, about 300 high school students have been sprayed with harmful chemicals since 2006. Howard told The Huffington Post at least 1,250 students were likely indirectly exposed to these chemicals over the years.
"The case is obviously about kids and the rights of kids to go to school without fear of being sprayed by mace or pepper spray," Howard told HuffPost.
Howard told HuffPost she thinks there need to be more stringent policies governing the use of mace and pepper spray in schools. She said that in Birmingham, School Resource Officers -– the name given to police officers stationed in schools -– currently use chemical spray to enforce basic discipline rather than extreme behavior.
A press release from the mayor's office this week says that "the City of Birmingham, the Birmingham Police Department, Chief A.C. Roper, and six police officers" intend to vigorously defend officers the use of chemical spray in schools. The press release adds that the plaintiffs in the case were involved in dangerous behavior prior to being sprayed with chemicals.
"The students allege that their Fourth Amendment rights were violated. One of the plaintiffs is expected to testify by videoconference from prison in New York," the statement says. "This student is serving time for possession of a firearm and second degree robbery."
The press release continues, "Defendants will prove at trial that if the plaintiff students were tending to their reading, writing and arithmetic and behaving in an orderly fashion, they would not have been maced."
Additionally, the press release states that officers are thoroughly trained on when to use force, and that "no court in the United States has held that it is a deprivation of a person's Constitutional rights because that person was subjected to a police officer's use of mace."
Still, Howard told HuffPost that she knows of incidents in which mace was used on students for inappropriate reasons. She spoke of one plaintiff who was sprayed after an incident of sexual harassment. The student, who was four months pregnant at the time, had been hysterically sobbing from the incident. A school resource officer doused her with chemical spray when she would not stop crying.
"Imagine someone throwing something very hot and burning in your face," said Howard. "Imagine that the person who did that to you was someone who was supposed to protect you."
Officials from the school district –- none of whom are named as defendants in the lawsuit -– did not respond to requests for comment.
"Administrators and school districts have no power over SROs," Howard told HuffPost. She said it was "striking" that "the school district invited the police to come into the schools in 1996 and did so without reaching any agreement with the police department specifically about what rules and regulations there were for SROs."
A written statement submitted this week by defense attorney Michael Choy told the case's judge that while "plaintiffs will attempt to have the Court believe that the use of chemical spray is extremely common in Birmingham City Schools … the use of chemical spray by SROs in actually infrequent, especially given the environment that, unfortunately, many Birmingham SROs work in." The statement says that the school system is ridden with gangs and drugs.
Susan Watson, executive director of the American Civil Liberties Union of Alabama, has fought against excessive policing in schools. She told HuffPost that she thinks school police tactics involving chemical spray feed into the school-to-prison pipeline.
"The ACLU has long been concerned about over policing in schools and police even being at schools, because they do what police do -- they use things like mace, they use police tactics to discipline children," said Watson.
She continued, "I think we need to take a step back and realize how we're treating our children. They're not criminals, they're children who are seeking education and they need to be treated that way."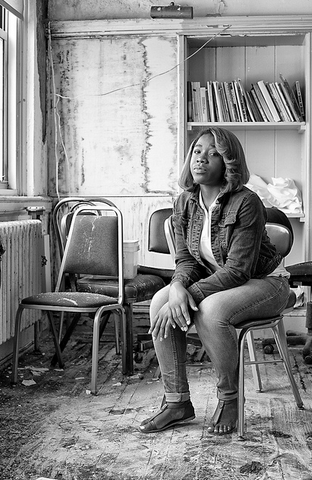 The State Of New Jersey Schools
Popular in the Community