Long-term use of birth control pills could double your risk of glaucoma, a leading cause of blindness, according to a new study.
Taking oral contraceptives for at least three years was associated with a 2.05 times higher risk of being diagnosed with glaucoma, found researchers from the University of California, San Francisco, Duke University School of Medicine and the Third Affiliated Hospital of Nanchang University.
It's important to note that the study merely showed an association, and does not prove that taking oral birth control causes glaucoma. But "at this point, women who have taken oral contraceptives for three or more years should be screened for glaucoma and followed closely by an ophthalmologist, especially if they have any other existing risk factors," study researcher Dr. Shan Lin, M.D., a professor of clinical ophthalmology at the University of California San Francisco, said in a statement.
The findings were presented today (Nov. 18) at the annual meeting of the American Academy of Ophthalmology; because they have yet to be published in a peer-reviewed journal, they should be regarded as preliminary.
Indeed, ABC News's Dr. Shazia Mehmood Siddique, M.D., wrote that "for adolescent and young women, contraception of any kind is important in preventing unintended pregnancy. So young women taking birth control pills should not stop taking them based on this study alone, at least not without talking to their doctors first."
Siddique added in the ABC News piece that "while this study shows women may have twice the risk of glaucoma while on the pill, the absolute risk of glaucoma remains low."
The study is based on examination of data from 3,406 women ages 40 and older who were part of the 2005-2008 National Health and Nutrition Examination Survey. Researchers found that 2.05 times higher glaucoma risk among women who took any oral birth control for three or more years.
While anyone can develop glaucoma, risk factors include being older, having a history of retinopathy, being African American, and being older for the first time having your period, researchers noted.
With the most common form of glaucoma, called open-angle glaucoma, a person may not experience any symptoms until peripheral or side vision loss begins to occur, according to the Glaucoma Research Foundation. Right now, it's the second leading cause of blindness in the world; more than 2.2 million people in the U.S. alone are estimated to have it.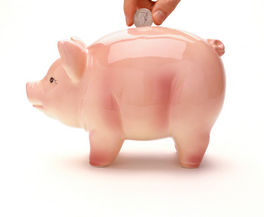 10 Must-Know Birth Control Facts