More than 100 women are suing a drug manufacturer, claiming they became pregnant and suffered related damages as a result of taking mispackaged birth control pills.
A lawsuit representing 113 women from 28 states was filed Nov. 5 in a Philadelphia court against Qualitest Pharmaceuticals, a generic drug manufacturer. Qualitest is a subsidiary of Irish drug maker Endo Pharmaceuticals Inc., with a U.S. headquarters in Pennsylvania.
In 2011, Qualitest voluntarily recalled multiple lots of their oral contraceptives due to a packaging error. The blister packages were rotated 180 degrees on the card, reversing the weekly tablet orientation. As a result, women could start the packs on the wrong dosage, beginning with sugar pills meant to be taken during their period rather than pregnancy-preventing hormones.
The suit claims the pills were "defectively and dangerously designed, manufactured, packaged, sold and distributed." The lawsuit seeks a jury trial and damages; in some cases, plaintiffs are seeking the full cost of raising a child -- including education -- through age 18.
Heather Zoumas Lubeski, a spokesman for Endo, said via email that while it was not company policy to comment on pending litigation, the company is aware of the lawsuit against its subsidiary.
"The recall that forms the basis of this suit was entirely voluntary and occurred more than four years ago in September 2011," Zoumas Lubeski said. "The voluntary recall occurred based on an extremely small number of pill packs that were manufactured by an external contract manufacturer. Endo has been able to confirm only one blister pack that manifested a defect and was sold to a patient."
Plaintiff attorney Walter Steinman deferred comment to co-counsel Keith Bodoh, who did not immediately respond to a request for comment.
Several previous lawsuits stemming from the 2011 recall have been unsuccessful. Most recently, a Georgia judge declined to grant class action status to a claim, while in 2012, a California judge declined to grant class-action status to a lawsuit on the basis the case had too many individualized issues.
Bodoh, who proposed the Georgia class action lawsuit in 2012, told The Atlantic at the time that several clients had "heart-wrenching" stories as a result of the Qualitest packaging issue: One client in the military reportedly had to give up her baby for adoption because she was getting ready to be deployed; several were 17-year-olds who became pregnant, while others had to drop out of law school or abandon educational pursuits as a result of their pregnancies.
A total of 41 states have laws recognizing "wrongful pregnancy" or "wrongful conception" as a cause of action, though they largely concern doctors who make sterilization errors, not contraceptive manufacturers.
A smaller number of states recognize "wrongful life" as a claim; in those instances, the child rather than the parents sues for one-time damages, and the suit is typically brought against a doctor or hospital whose error caused or concealed a birth defect.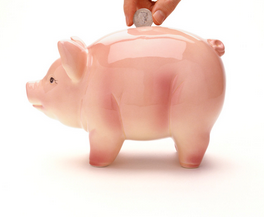 10 Must-Know Birth Control Facts