The controversial contraception mandate proposed by the president had Congress debating about the morality of birth control, however according to a recent Gallup poll, 89 percent of all Americans and 82 percent of U.S. Catholics agree that birth control is morally acceptable.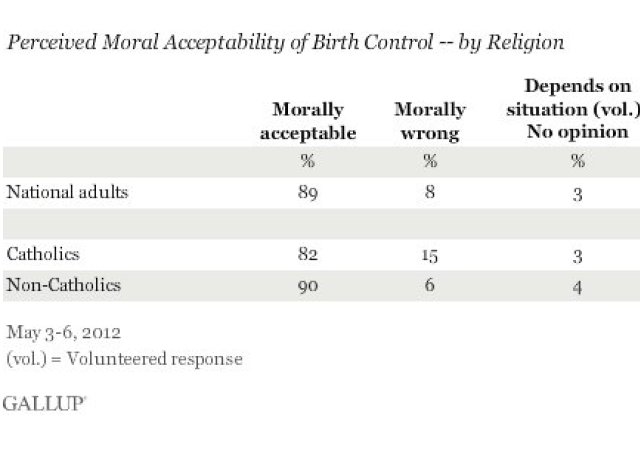 In fact, birth control ranked as the most acceptable of 18 behaviors tested this year with the second and third most acceptable behaviors being divorce and gambling, ranking at least 20 percentage points lower.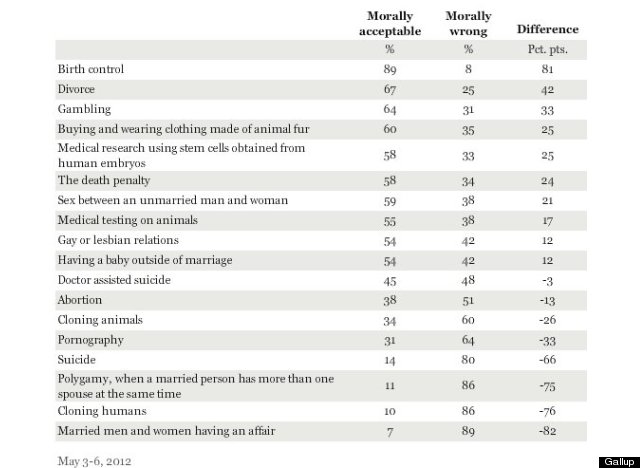 What does this mean for the embittered battle between congress and the White House?
According to a Wall Street Journal article, Americans overwhelmingly agree that employers should be required to offer birth control, but a slight majority opposes the rule mandating Roman Catholic and other religious institutions from having to provide the service.
"When asked whether employers overall should be required to offer free birth control, Journal/NBC poll respondents favored the rule by 53% to 33%. Approval was slightly higher among women, 58% to 28%.

However, when asked whether the government should mandate that Roman Catholic and other religiously affiliated hospitals and colleges offer birth control paid for by the institutions' insurance companies—as required by the rule—Americans were opposed by 45% to 38%. Women split evenly, with 40% in favor and 40% opposed."
As CBS news reported, last Monday various Catholic institutions, including the University of Notre Dame, the Archdioceses of Washington, New York and Michigan, and the Catholic University of America, sued the government for this requirement of the 2010 Affordable Care Act on the ground that this is an overreach of government into the affairs of the church.
Cecile Richards, president of Planned Parenthood, disagrees, stating that this is first and foremost a health issue.
"Access to birth control is a critical health and economic concern for American women," Richards told CBS News. "It is unbelievable that in the year 2012 we have to fight for access to birth control. Yet this lawsuit would make it harder for millions of women to get birth control. Insurance companies should cover birth control just like any other preventive prescription, as the independent Institute of Medicine (IOM) recommended."
According to the Gallup poll, the least acceptable behavior, to 89 percent of Americans, was married men and women having an affair, with cloning and polygamy tying for second least acceptable at 86 percent.
Related
Popular in the Community