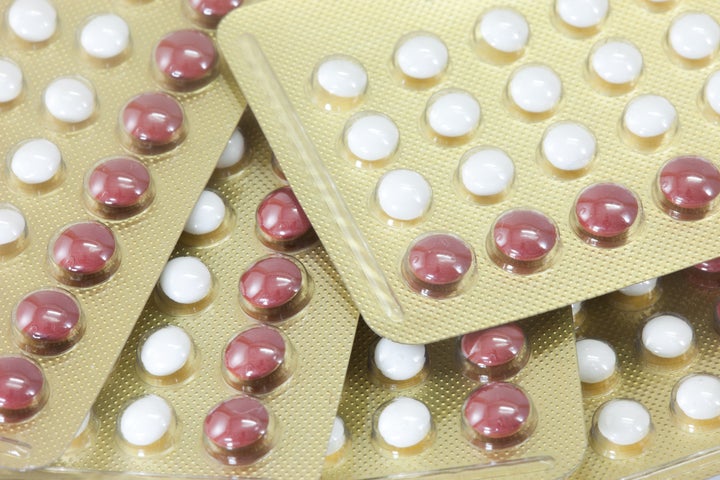 Reuters first reported on the study, conducted by researchers at the University of Virginia School of Medicine, which showed that the overall risk of blood clot is still generally small among women who have polycystic ovarian syndrome, or PCOS. But "for some women, [the risks] might be high enough to say we really shouldn't use the Pill, such as for women over 35 who smoke," study researcher Dr. Christopher McCartney told Reuters.
PCOS occurs when the number of female sex hormones estrogen and progesterone and the male hormone androgen are imbalanced, according to the A.D.A.M. Medical Encyclopedia. Women with PCOS may also have irregularities in their menstrual cycle because of the absence of ovulation, the National Institutes of Health noted, as well as cysts on their ovaries.
The new findings are based on 43,506 women between ages 18 and 46, who have PCOS, whose health information was compared with 43,506 women without PCOS. Researchers found that the risk of blood clots was twice as high for women who have PCOS taking oral birth control, and 1.5 times higher for women who have PCOS but were not taking birth control.
The results show that "physicians should consider the increased risk of venous thromboembolism when prescribing contraceptive therapy to women with PCOS," researchers wrote in the study.
McCartney also told Reuters that a possible reason why more women with PCOS who take birth control are affected by blood clots is obesity -- more women with PCOS were obese at the end of the study, compared with women without PCOS.
Last year, a study in the same journal tied newer birth control pills that contain drospirenone -- such as Yaz, Yasmin, Beyaz, Ocella and Zarah -- with a higher risk of blood clots. The study, which followed 329,995 women in Israel, found that the risk of blood clots may be more than 40 percent higher for women who take drospirenone-containing birth control medicines, compared with women who take older kinds of birth control, MedPage Today reported. The result comes on the heels of other research also suggesting a link between blood clots and drospirenone-containing birth control pills.

Related