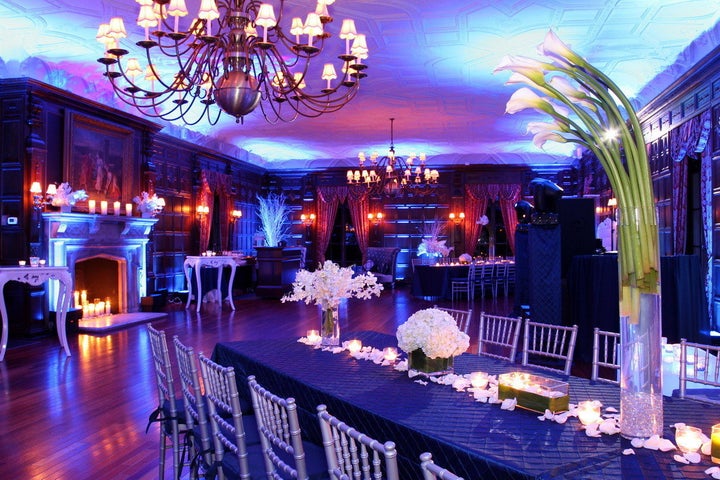 As CEO of Swank Productions, an event organizer in New York City, Maya Kalman has thrown her fair share of spectacular milestone birthday soirees. But one of her favorites was a surprise 50th with a "Moroccan Disco" theme.
"As part of the party atmosphere -- and as a great way to personalize the party -- we covered the ceilings in huge balloons on which we hung photos from the person's entire life ... 50 years of photos of her and her family, friends, favorite places she had visited and art she had made," Kalman said. "It was a wonderful way for guests to walk through her life in no particular order and be a part of it all."
All birthdays are important, but perhaps none more so than those ending with the big zero -- the ones that make you really feel the passage of time. Already, plans are being made for a fete celebrating First Lady Michelle Obama's 50th birthday -- and it's not until January 17, 2014. So far both Beyoncé and Adele are confirmed to perform at what's sure to be a star-studded event.
In honor of her 50th birthday last year, Demi Moore jetted off to Abu Dhabi for a fun couple of days with friends at the elegant Monte Carlo Beach Club. For her 90th, Betty White enjoyed her own NBC special, "A Tribute To America's Golden Girl," not to mention a special cake flown by private plane from Minneapolis to Los Angeles.
In a culture that slobbers over the young, it can be quite daunting to turn 50 or 70 or 90. So why not celebrate in style and pull out all the stops for your own -- or your loved one's -- milestone birthday party? To help you achieve the absolute funnest of fiestas, Huff/Post50 checked with a variety of party planners to find out their best advice for throwing a memorable bash, one that pays proper homage to more than half a century's worth of experiences.
Generally speaking, Kalman said themes are a great way to anchor both a party's design and its feel. Dawn Strain, president of DJS Events, suggested incorporating the person's favorite foods, music, hobbies, passions and entertainment into the festivities. Lucille Alson of The Party Staffer said a signature cocktail featuring the guest of honor's favorite spirit is always a nice touch.
Specifically, here are nine tips for throwing an amazing milestone bash:
Rule of thumb: a pound of ice per person (yes, you read right) and assume two drinks the first hour and one drink every additional hour, Kalman said. "Always have enough ice, food and alcohol ... too much is way better than not enough."
Make sure the flow of the party works. "Walk it through as if you're the guest ... this will reveal the pitfalls beforehand," Kalman suggested.
Never skimp on photography. "Having someone photograph the experience is the only thing that lasts," Kalman says. "After putting so much time and thought (and money) into making this an amazing party, don't skimp on the photos that will be there to help you remember and re-live it."
Also, don't skimp on the little things if you plan on doing it "big," Alson said. "Embroidered napkins and stirrers or even a small keepsake like a branded picture frame" are all good ideas.
Hire professional and a personable bartender and waitstaff, Alson added. "This is not just advice that will save you time and keep your company happy, it also delivers a payoff in terms of priceless memories you might have otherwise missed."
Create an interactive photo opportunity area, she also suggested. "One of the more funny and playful ones we've seen included a life-size cutout of the guest of honor and some props of their more trademark items for guests to pose with."
Personalize the party by placing photos from the guest of honor's life on tables or by creating a montage that is played on a video wall, Strain said.
For music lovers, hire a cover band that plays songs from their favorite era, she suggested.
If the person is a world traveler, send out invitations resembling passports or luggage tags. If the person is a food and wine lover, create an intimate event by hiring a chocolate and wine sommelier or a private chef to whip up their favorite meal, Strain added. In general, incorporate the person's passions into the party.
"When celebrating a milestone birthday, you want to focus on the guest of honor by remembering special times and experiences in their life that contributed to who they are today," Strain said.
Have you been to any spectacular milestone birthday parties? What were they like? Let us know in comments!
Do you have a post 50 story idea or tip? Email us at SayItOnHuffPost50@huffingtonpost.com. (PR pitches are not accepted at this address.)
Related
Before You Go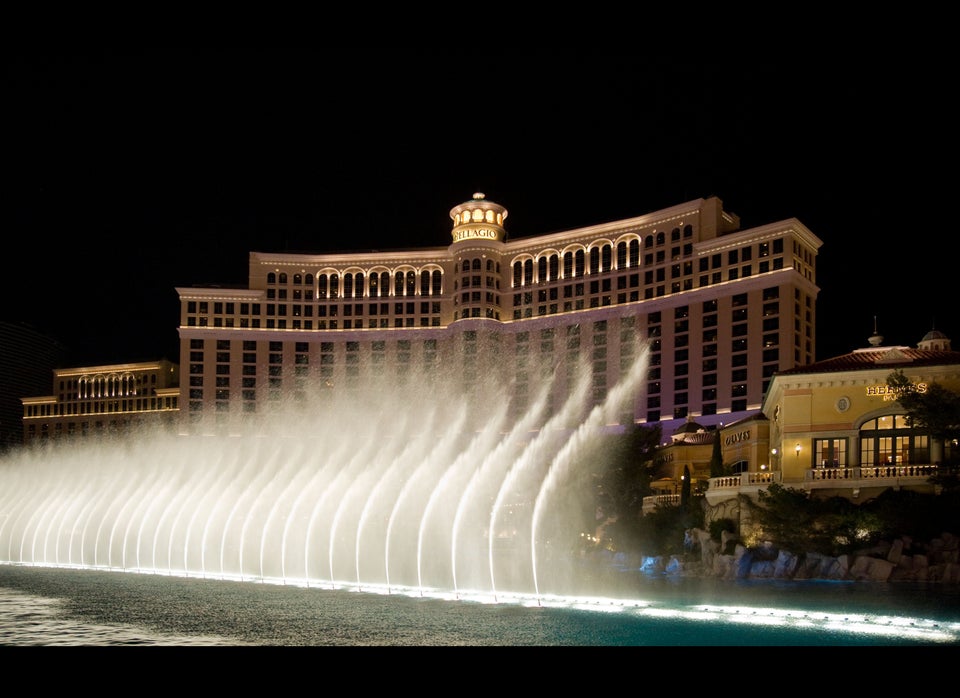 My Super Sweet 50
Popular in the Community