When I think back to my birthday parties as a young child, I remember ice cream cake, balloons, bubble wands, musical chairs and "Pin the Tail on the Donkey" (yes, I realize I just aged myself).
Today, as a mother of two sons (8 and 9 years old), a home baker, crafter and event planner, I've noticed just how much things changed. Simple pleasures like "Pin the Tail on the Donkey" and ice cream cakes have been replaced with custom photo booths and sculpted fondant cakes. While these create great photo ops, the preparation and execution can leave moms and dads stressing when they really should be enjoying their child's party. I throw parties and dessert displays for a living, yet I'd be lying to you if I said creating these parties for my own kids are effortless. I have, however, mastered some tricks along the way to upgrade parties while keeping things easy on me (and my husband). Here are 10 simple secrets:
1. Keep it About the Kid - It's a basic premise, but it's your child's special day, so make it about them! All too often, parents will add on extra activities or décor that their kid won't even notice. Hey, I'm guilty of doing this as well. Focus on executing details or experiences that your child cares about. It's also less pressure on you!
2. Create Your Design Story - Pick a story for the party. Often, parents scoff at the idea of a theme, but having a design story will give the party a cohesive look. It will also help guide you when planning the décor, menu and activities. The story can be a theme (i.e. the movie Frozen), a color palette, design or even your kid's favorite snack. Yes, that's right, you can create the whole theme around a snack. I created a s'mores party for my son. The s'mores cupcakes below were a huge hit!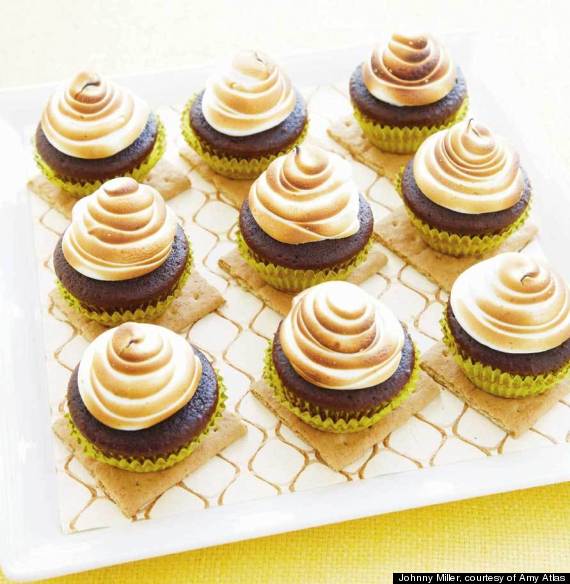 3. Plan Your Menu - Whether you are making the items yourself (if so, give yourself a couple of weeks) or bringing in catered food, get creative with your menu. For a kid's beach party, I cut sandwiches in the shapes of shells and vegetables as surfboards. Dust off your cookie cutters because they can come in handy!
4. Décor That Does Double Duty - I love filling a party with fun decorative elements. If you are short on time, pick just two or three. One of my favorite easy tricks is to put candy in cello bags and hang them on a piece of foam core board. It adds a great visual punch to a food buffet or dessert table. The candy bags also serve as a favor for the kids at the end of the party.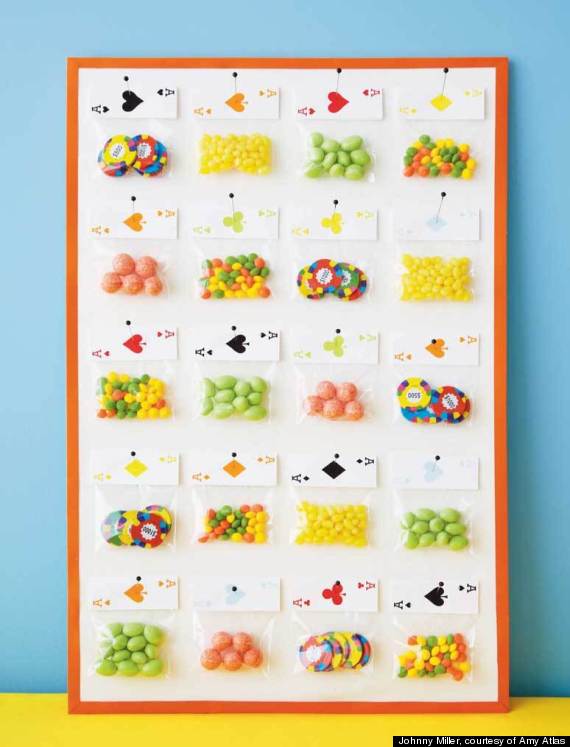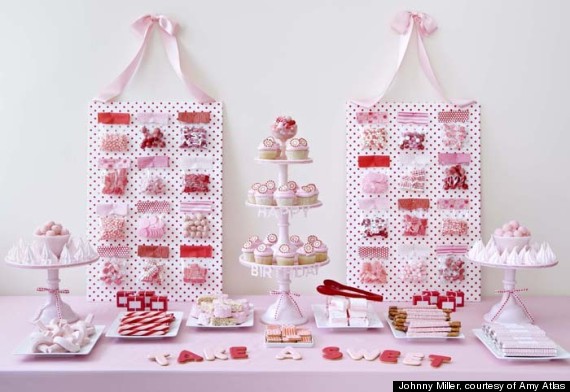 For other ideas, look around your home and see how you can incorporate items into the party décor. A kitchen canister you use for sugar can be used to serve cookies or candy for a party. Picture frames can be used as platters for your food. Temporarily take out the pictures and replace with pretty wrapping paper that goes with the color palette of your party. Get creative with items in your house.
5. Day of the Party: Meet and Greet - Your guests should feel like VIPs so give them the royalty treatment. Meet and greet them with a signature kid-friendly drink. For a game-themed party, I filled crossword glasses with orange juice and placed them on domino coasters. I turned movie ticket stubs into coasters for a kid flick themed party. The ideas are endless once you have a story.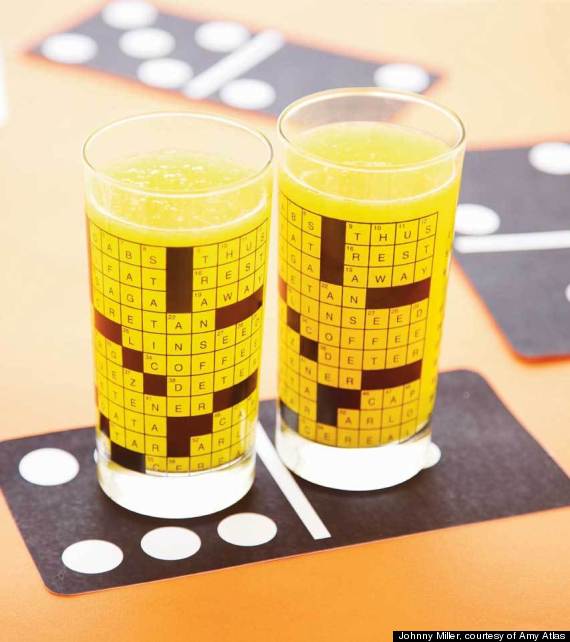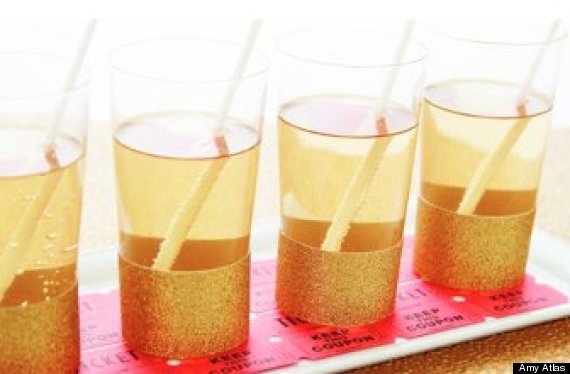 6. Box it Up - Whether your guests are elementary school-aged or pre-teens, everyone loves receiving a custom lunch box. Buy gable boxes and print custom labels for each guest. Fill each lunch box with sandwiches, snacks and a drink. Set out blankets if you are doing an outdoor party and create a picnic environment.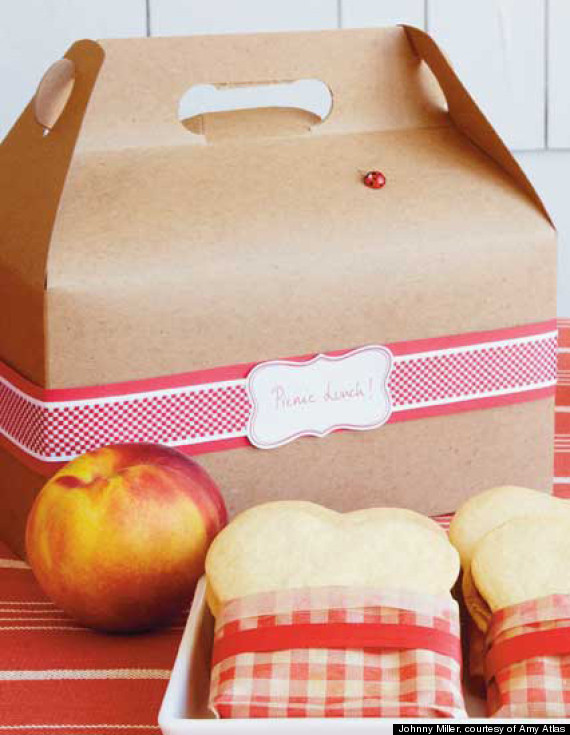 7. Don't Miss a Beat - Every party needs good music, right? Kid parties are no exception. Make a mix of your child's favorite, kid- appropriate songs. If your child likes to shimmy and shake, plan a dance party as an activity.
8. Mosaic Cake Station - Move over cupcake decorating! Instead, have your guests collectively make a cake for your child. Have various bowls of candy lined up on a table with square pieces of frosted cake and ask each guest to decorate the cake with candy. After all of the kids have finished decorating, place all of the pieces of cake together to make one large sheet cake. Your guests will feel like they are "quilting" together a cake for the birthday honoree!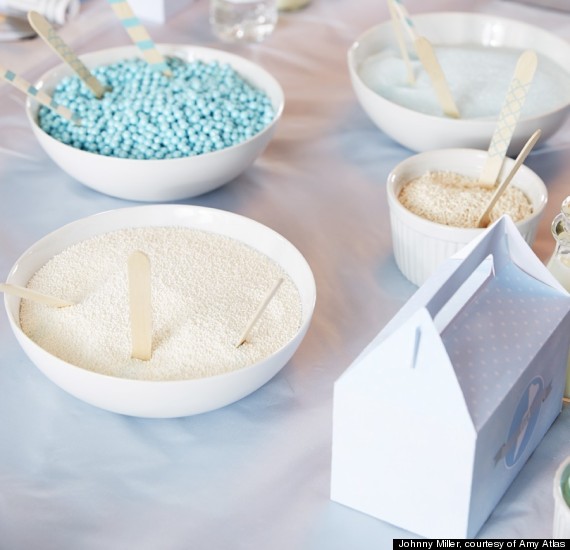 9. Scavenger Hunt for Party Favors - Guests love leaving with candy, but it is even more fun when they have to hunt down their goodies! Create a scavenger hunt with clues and a map with candy hidden in different places. At the end of the scavenger hunt, have trays of candy lined up for those kids who may not have found any on their hunt!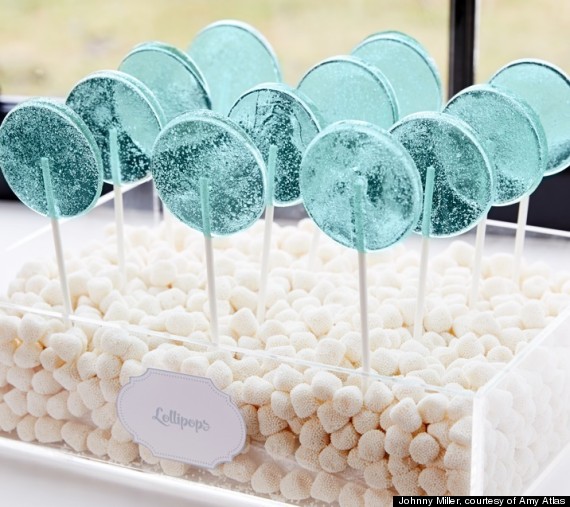 10. Be Present - Most importantly, try to be present and focused on your child (and not the details) throughout the whole party. It's these little moments that your child won't forget.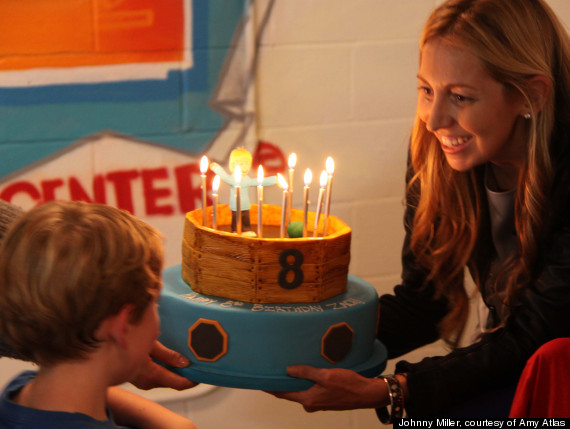 And most of all, have fun and include your kids in the planning. Before you know it, your kids will be planning their own shindigs without your help. For more ideas, you can look here and here.
We've partnered with American Express' new Amex EveryDay℠ Credit Card and mommy experts like Amy Atlas, the author of this post, to bring you this series about getting the most out of everyday moments. The new Amex EveryDay Credit Card rewards you for the things you already buy, everyday.
Related