An 86-year-old grandmother rang in her birthday in a way she's likely to never forget.
Iris Howard thought she was going for an everyday car ride when her grandson David Goodings revealed he had quite a bit more planned than that.
While listening to what she thought was the car radio, a "broadcaster" interrupted the music to announce some breaking news: "Iris Howard is celebrating her birthday."
Iris' furrowed look of concentration immediately broke into one of excitement and surprise as she beamed over at her grandson.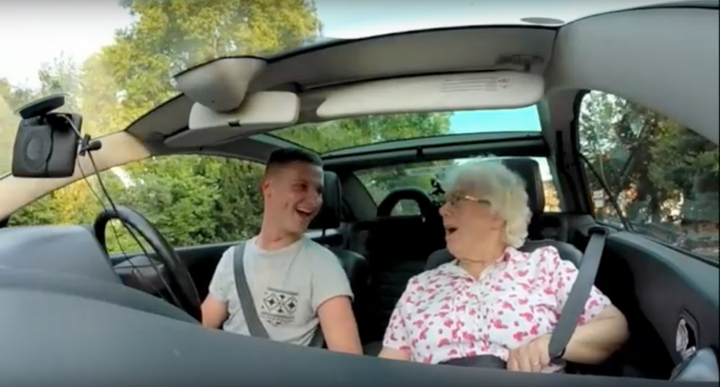 "Commonly known for winning the best nan competition after 10 years in a row, the 86-year-old is often described as an incredible person and loved by all her family," the broadcaster continued before leading into a stream of well wishes from Iris' loved ones.
The extremely emotional compilation left Iris in tears as her friends and family expressed their love for her.
Another turn of the dial then revealed a special message from her brother in Australia.
"I don't want to upset you," David told her after watching her dabbing at tears. "We just wanted to show you how much you mean to us."
According to U.K.'s Sunday Express, David came up with the idea after freelancing for a local radio station.
The tribute has been seen more than half a million times since its July 22 upload.
In the comments' section, many viewers continued to wish Iris well and complimented David for his touching gift.
Related