Two dead trouts shoved into frozen cups. A bound acrobat suspended in darkness. A disco ball disrupting a woman's face. These are some of the bizarre and loaded images found in photographer Birthe Piontek's beguiling series, "Lying Still."
Piontek's project began as a visual diary, capturing the intimate details of her daily life during a particularly rough period. Over the course of five years though, the personal project expanded its scope, becoming an unlikely investigation of the self through found photography too.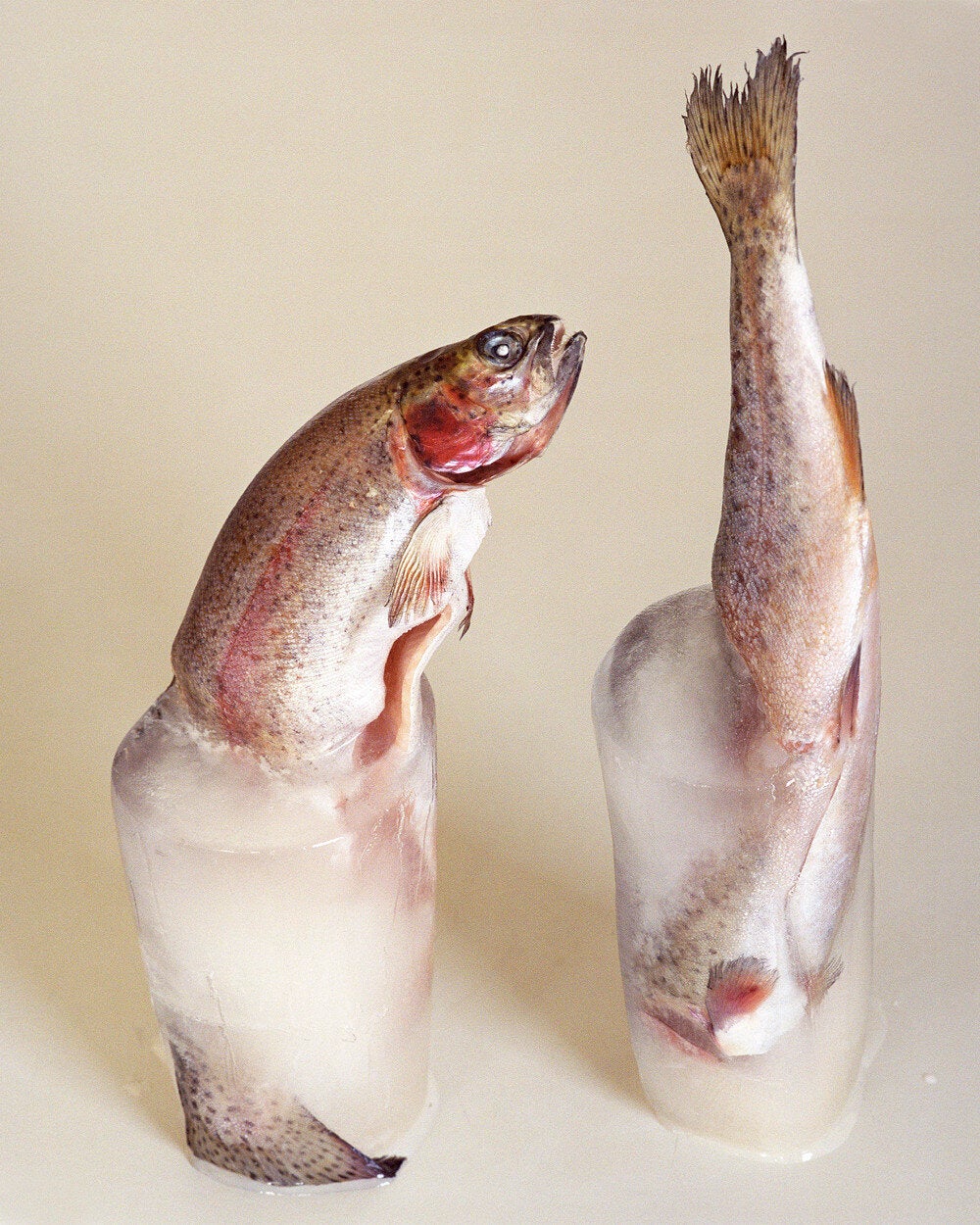 "The images -– that may at first appear as delicate disruptions of the everyday -– address themes of intimacy and mortality, exposing the desires, urges and fears that exist latently in our subconscious," Piontek explained to The Huffington Post. "They refer to our dreams, to something unknown, an inner landscape of our minds that is hard to point out and put the finger on."
The unsettling images couple art historical references with intimate confessions, sly puns with bleeding wounds. Piontek positions her own staged photos next to found black-and-white images from the 1950s and '60s, depicting everything from natural disasters to vintage pin-up photos. Together, the past and present form a complex puzzle that resists a solution, hinting in all its convoluted wonder to the beauty and suffering of the female body, both in the history of art and in real life.
See if you can piece together the puzzle with the images below.
Popular in the Community