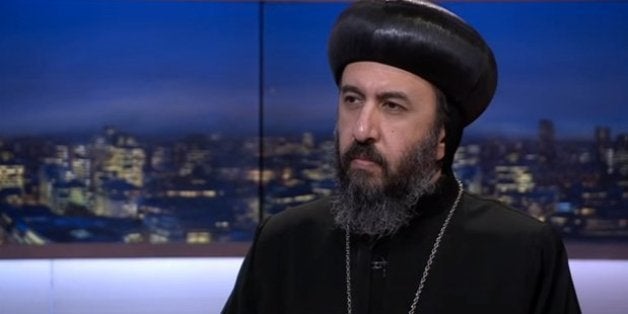 A Coptic bishop says he is willing to forgive the Islamic State affiliates who boasted of brutally killing 21 of his fellow Egyptian Christians in Libya.
Bishop Angaelos, leader of the Coptic Orthodox Church in the United Kingdom, admits that offering forgiveness after such a horrific crime may sound "unbelievable" to some. Still, he says forgiveness is his responsibility as a Christian minister.
"We don't forgive the act because the act is heinous. But we do forgive the killers from the depths of our hearts," Angaelos told CNN. "Otherwise, we would become consumed by anger and hatred. It becomes a spiral of violence that has no place in this world."
The bishop had hoped the men would return safely to their families. Angaelos also prayed that God would give them courage if that wasn't the case. In the end, he said was proud of their "strength and bravery."
Now, he wants American leaders to pledge to do more to safeguard the rights of persecuted minorities of all faiths.
"This crime is not just a crime against Coptic Christians," Angaelos said. "It is a crime against humanity, and if there's anything we should stand for as human beings, first and foremost it's the sanctity of all human life."
Egypt retaliated to the massacre by launching airstrikes in Libya against Islamic State targets. Libya's capital, Tripoli, and its second largest city, Benghazi, have both been overrun by Islamic militias, the Associated Press reports.
On Friday, the families of another four Coptic Christian hostages held in Libya pleaded with authorities to ensure their relatives' safe release. Like the 21 men who went before them, these four Egyptian Christians had also traveled to Libya seeking work.
Violence against Coptic Christians in the Middle East has troubled Copts living in America, prompting a number of vigils across the country.
Mina Abdelmalak is a 27-year-old Coptic Christian who arrived in America three years ago from Egypt and has settled in Washington, D.C. He organized a vigil outside the White House on Wednesday. Abdelmalak told HuffPost he wanted to honor the victims, while bringing attention to the plight of persecuted minorities in the Middle East.
He says forgiveness is a spiritual rule for him. But as a political activist, he admits he's finding it hard to offer ISIS that forgiveness.
"I see by the numbers that our community has been shrinking by number," Abdelmalak said. "We're an easy target."
Related
Before You Go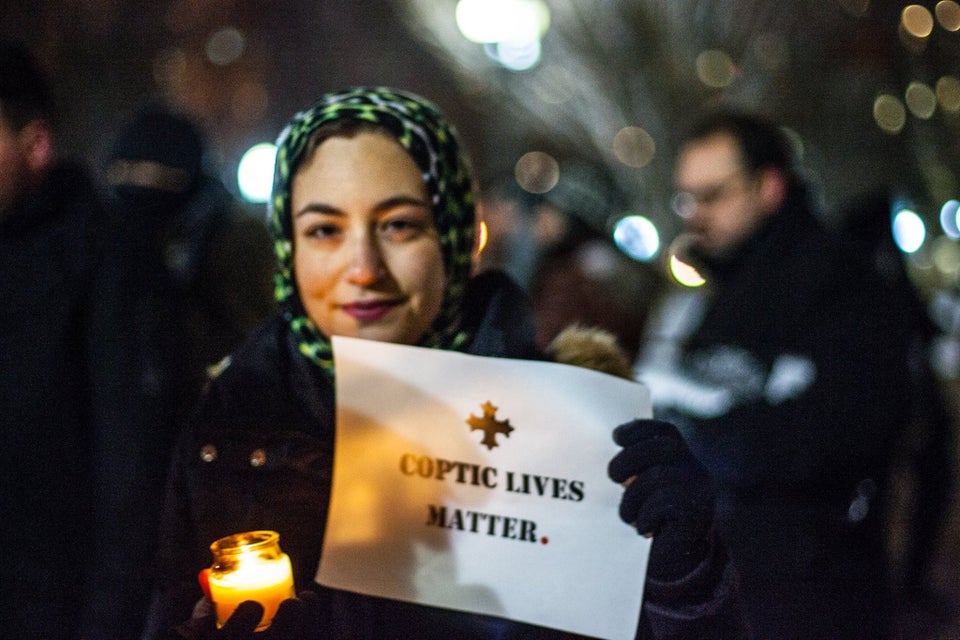 Vigil For Coptic Christians
Popular in the Community