On Thursday, Chicago police arrested 40 people during an anti-deportation rally that saw some 500 protesters march from the Federal Plaza to the Immigration and Customs Enforcement (ICE) entrance. Ten of those arrested were Methodist pastors.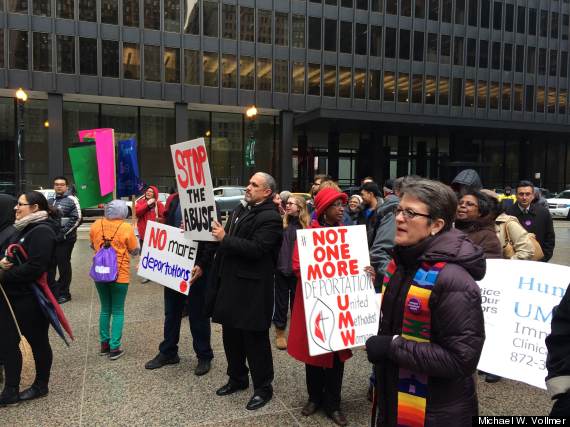 It was no coincidence, though. The United Methodist Church has in recent months thrown support behind a growing immigration reform movement, building upon the denomination's Interagency Task Force on Immigration.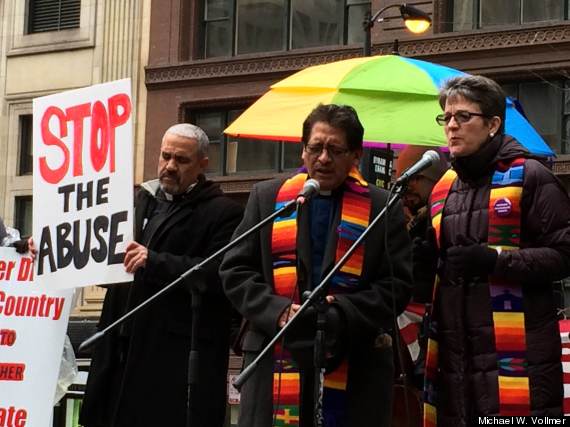 On March 19, Bishop Sally Dyck announced her intention to stand with U.S. Rep. Luis Gutierrez, D-Ill., activist Elvira Arellano and many others in the March 27 rally to demand President Obama cease deportations until humane immigration reform is passed.
Dyck was among the 40 placed under temporary arrest at Thursday's rally and shortly thereafter released. Being arrested was something Dyck had said from the beginning she was prepared to risk.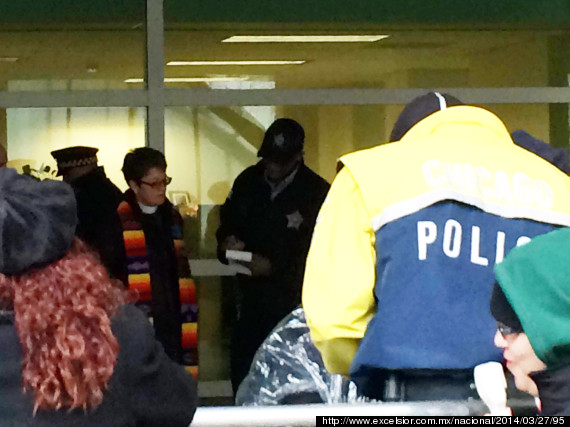 In a statement obtained by The Huffington Post, Dyck said, "President Obama has the power to end this moral crisis, but so far he has not demonstrated the leadership needed by our communities. I pray that he will find the courage to do so."
Dyck also sent the president the following letter:
March 27, 2014

The White House
1600 Pennsylvania Avenue NW
Washington, DC 20500

Dear President Barack Obama,

Today I joined other Chicago area faith leaders and Representative Luis Gutierrez to peacefully protest your continued policy of mass deportations of our immigrant sisters and brothers. The United Methodist Church states that, "In the face of these unjust laws and the systematic deportation of migrants instituted by the Department of Homeland Security, God's people must stand in solidarity with the migrants in our midst." (2012 Book of Resolutions, Welcoming the Migrant to the United States) I participated in civil disobedience because I find the policy of mass deportations to be morally reprehensible and one that must end. I believe you have the authority to end deportations.

United Methodist churches across the country and in Northern Illinois, have witnessed firsthand the devastation that results from families that have been torn apart and the fear that is present in immigrant communities due to the record number of deportations during your Administration. Deportations have created undue hardship on immigrant families and many of our congregations who are faithfully responding to the many needs created by the removal of family members.

As a consequence, many of our churches are overwhelmed by the needs with whom they minister and their resources are being exhausted. One of the most well-known case of Elvira Arellano who has been forced to live apart from her family in Chicago for the past several years solely because of her legal status. There are hundreds of thousands of families such as Elvira's.

For years The United Methodist Church has faithfully advocated for just and humane immigration reform. I know only Congress can provide a permanent solution through legislation that grants citizenship to undocumented immigrants and reunites families. However, you can act now to end deportations and to provide temporary legal status for undocumented immigrants. You have done this once in a limited way through DACA and I believe you can and should do it again for all.

The belief that deportations will convince Congress to enact genuine reform is false and now it is your responsibility to end your policy of mass deportations. The fear and distrust of law enforcement officials and the heart-wrenching separation of families can finally come to a much-needed end when you put the welfare of our immigrant sisters and brothers above the political wrangling that has stifled legislative movement.

I believe that all people, regardless of their legal status, have inherent value imbued to them by God. Deportations violate the basic dignity and humanity of our immigrant sisters and brothers. Therefore, I urge you to end all deportations until a just and humane immigration reform is passed.

Sincerely,

Bishop Sally Dyck
Chicago Area
United Methodist Church
Related
Before You Go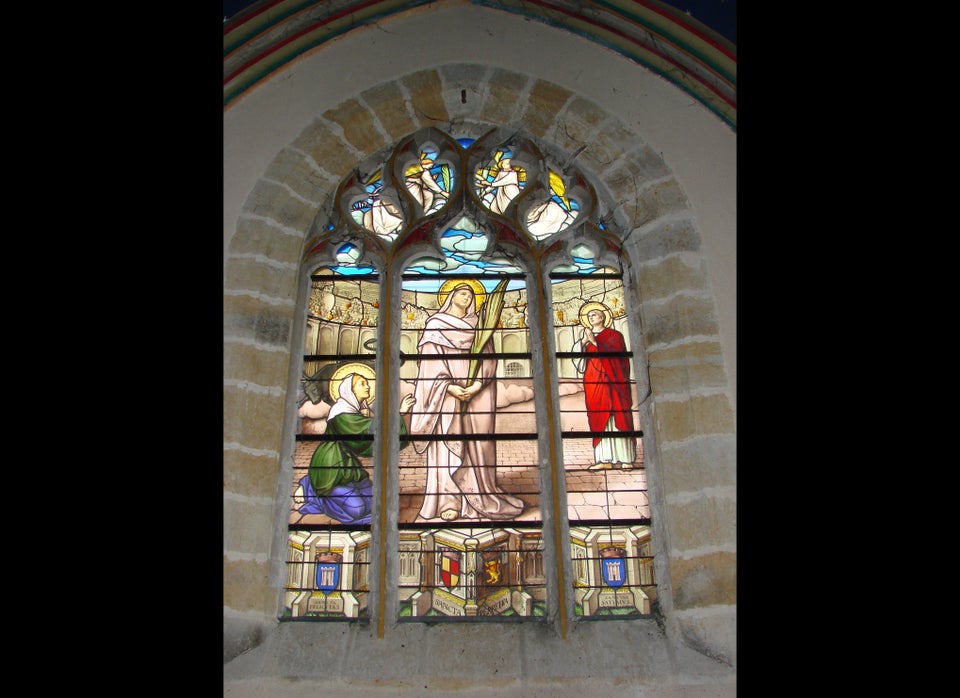 Christian Women You Should Know
Popular in the Community