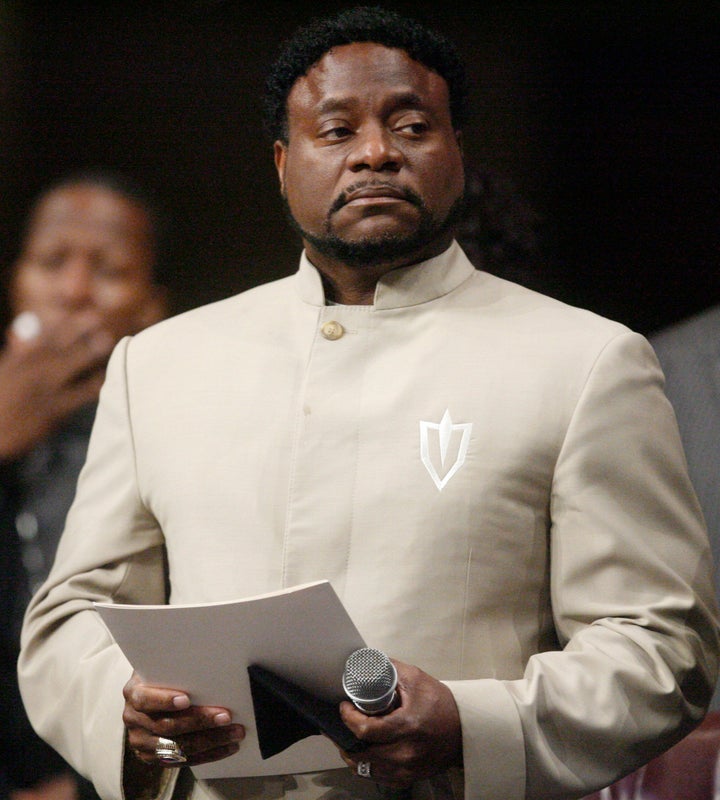 By ADELLE M. BANKS
c. 2011 Religion News Service
(RNS) Bishop Eddie Long, an Atlanta-area megachurch pastor, has settled suits out of court with four young men who accused him of sexual misconduct, his church announced Thursday (May 26).

"After a series of discussions, all parties involved have decided to resolve the civil cases out of court," Long's New Birth Missionary Baptist Church said in a statement. "This decision was made to bring closure to this matter and to allow us to move forward with the plans God has for this ministry."

The brief statement from the church in suburban Lithonia described the resolution of the cases as "the most reasonable road for everyone to travel."

B.J. Bernstein, who represented Long's accusers, confirmed the resolution.

Long, 58, who has been an outspoken opponent of homosexuality, denied the accusations in suits filed last September by the men, all in their early 20s. The four men alleged that Long plied them with presents and trips abroad and seduced them into sexual acts.

Long has built his congregation into one of the nation's largest African-American megachurches.
Related
Popular in the Community