Bishop Michael Curry, who presides over the Episcopal Church, preached a lively, powerful sermon about love at the ceremony in England on Saturday that resonated with people around the world. Since then, the preacher has been parodied on "Saturday Night Live." He's been stopped for selfies, invited to chat on morning news shows, and his sermon has been reprinted in its entirety on the websites of secular news media.
Aside from all the publicity, the bishop claims the gravitas of the historic moment was not lost on him ― the fact that a black American preacher, a descendant of slaves, was chosen to preach to British royalty, descendants of a monarchy that left a bitter legacy of colonialism, segregation and disenfranchisement for people of color throughout much of the globe.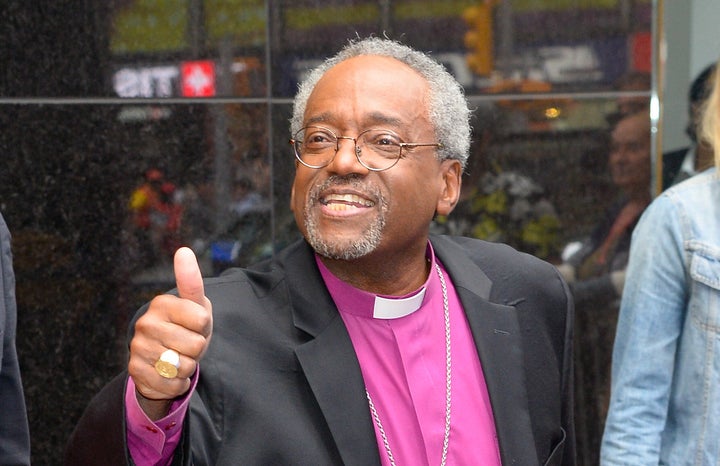 Appearing on ABC's "Good Morning America" on Tuesday, Curry suggested that only love could have accomplished such a feat.
"The reality is, the love between those two people, between that royal couple, was so powerful, not only did we all show up, but it brought all these different worlds together," he said. "It brought different nationalities, different ethnicities, different religious traditions, people of all stripes and types, people of different political persuasions. ... For a moment we were actually together, organized around love."
"Their love was a sign of God's love and what that love can do in our lives," he continued. "It brought together our African heritage, our British heritage, our American heritage."
Curry made a splash during the royal wedding, quoting Martin Luther King Jr., gesturing enthusiastically to his listerners and referring to hymns sung by black slaves in captivity.
Curry on Tuesday also was on NBC's "Today" show, and host Craig Melvin asked him if he was concerned whether his fiery, energetic preaching style would not be well received at the royal wedding. Some members of the royal family could be seen on camera smiling and chuckling while listening to the bishop's sermon.
"I didn't know [if it would play well]," Curry said. "But I knew they had asked me to come, and that's me. So I showed up. "
Curry, a Chicago native, is the first black leader of the Episcopal Church, an American denomination that is part of the worldwide Anglican Communion. The Queen of England is the supreme governor of another member denomination, the Church of England ― making Curry a logical, if unconventional, choice to deliver a sermon at the wedding of an American actress and the British prince.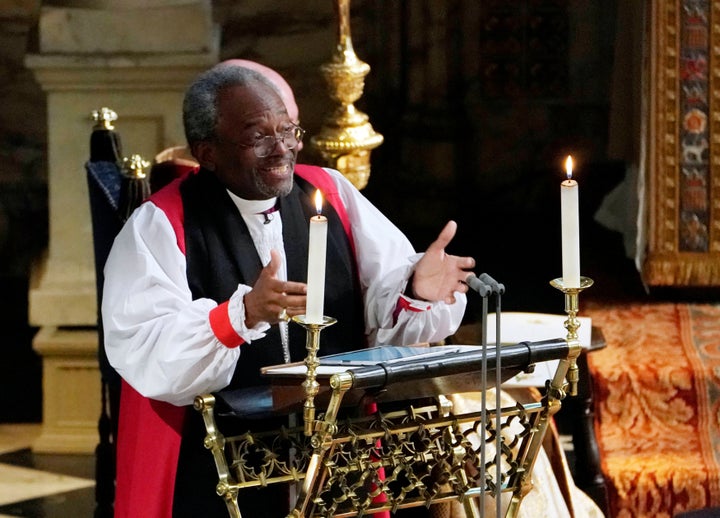 The selection of Curry was particularly significant because it came during a time when the American church is at loggerheads with the wider Anglican Communion over LGBTQ Christians. The Episcopal Church embraced same-sex marriage in 2015, departing from the conservative stance taken by other Anglican churches.
The 65-year-old bishop said that the royal couple, now known as the Duke and Duchess of Sussex, were the ones who chose him to preach at their wedding. They reportedly consulted with the symbolic head of the Anglican Communion, Archbishop of Canterbury Justin Welby.
When an Episcopal Church staff member first told Curry about the news, he said during his "Good Morning America" interview that he genuinely couldn't believe it.
"I said, 'Get out of here, it's April Fools. You got to be kidding me.'"
Curry said he had to keep the honor a secret ― even from his wife ― for almost two months.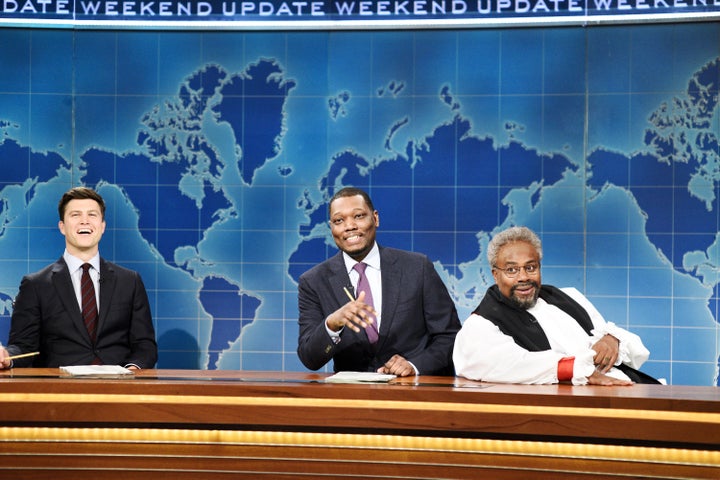 The bishop admitted he was nervous on the day of the wedding. But once he started preaching, he said it felt like the historic St. George's Chapel at Windsor Castle had turned into a regular church ― and that he was just speaking to a young couple in love.
"They are so passionately in love with each other you could see it," he said on "Today." "You could actually see when they looked at each other that their love was in that moment reorienting the world."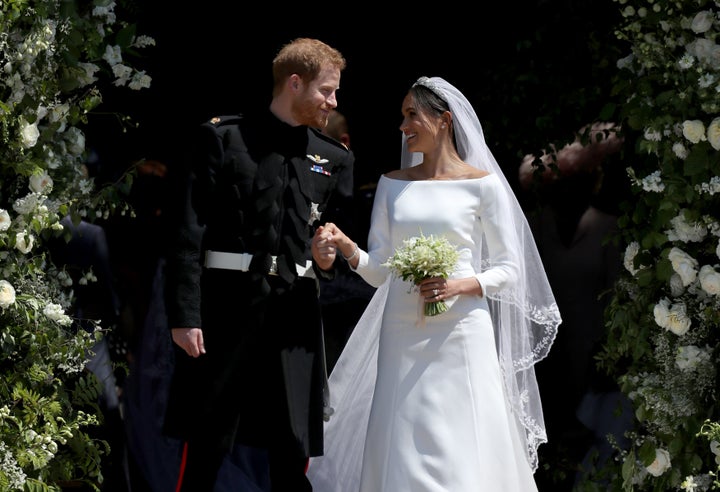 Rev. Jon White, the director of the news and commentary site Episcopal Café, told HuffPost he was thrilled when he learned Curry was going to be part of the service. He said reactions to the sermon have been overwhelmingly positive in his own church and among Episcopalians online.
"He is an impassioned and inspiring preacher and I was gleeful awaiting his sermon at what many expected to be a stuffy and formal ritual," White wrote in an email. "He did not disappoint."
White said that in much of the developed world, Christianity is often portrayed as being filled with "mean-spiritedness," "exclusion, abuse, and corruption." But in the middle of the pageantry of the royal wedding, Curry portrayed a faith that was simple, authentic, and real, he said.
"I think what has captured people's attention is the authenticity of Bishop Curry and the earnestness with which he delivered the message of the power of God's love," White said.
Before You Go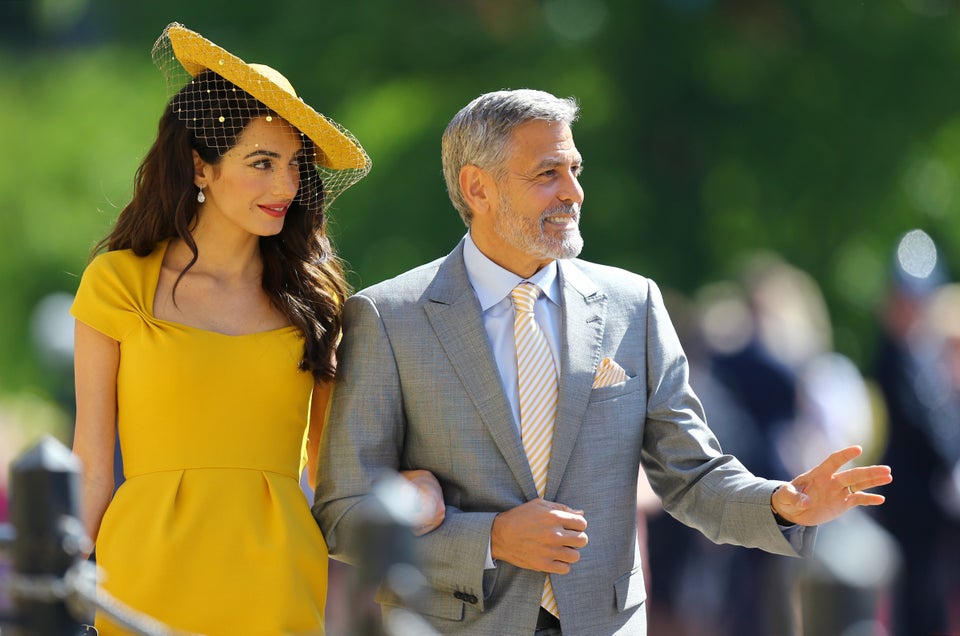 Famous Faces At Prince Harry and Meghan Markle's Royal Wedding
Popular in the Community