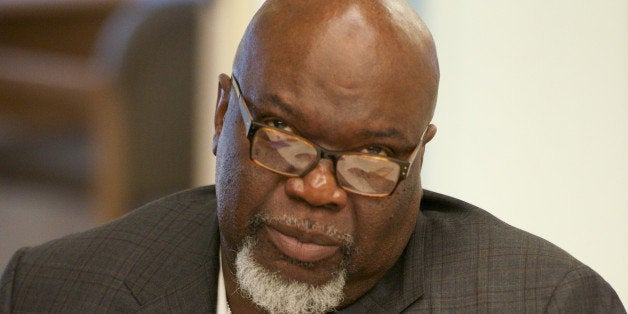 Hosted by Jakes, the weekly talk show will feature various celebrity guests including LL Cool J, Devon Franklin, Marvin Sapp, and Steve Harvey discussing topics ranging from finance to fitness.
During a recent interview with The Huffington Post, we caught up with the influential spiritual leader who opened up on his new series, in addition to his thoughts surrounding racial disparities in America.
Congratulations on your forthcoming BET show, "Mind, Body, & Soul." What can fans expect this season?
It's something that BET and I have been working on for some time. I will host the show. And we're going to have a very eclectic and diverse group of guests this season. We interviewed everyone from Marvin Sapp to LL Cool J. We've done subjects like a one-on-one with Steve Harvey. We've done a town hall meeting on gun violence. We've done weight loss and health tips. It's a pretty main stream show. It's not just limited to faith based material only. It's a general interest type of talk show.
What attracted you to negotiate a deal with BET Networks?

I thought that this was an organic step of development through which I would be able to talk about other items of interest beyond the parameters of faith. And frankly, there's a relationship building between BET and TD Jakes Enterprises, whereby we can supply various types of content for their network. And so the overall partnership and ongoing relationship was very attractive to me.
In addition to producing television shows, you also have experience producing feature films. Are you interested in producing a sequel to "Jumping the Broom"?
We've talked about it, but no concrete plans are in place right now. What I'm doing currently with Sony [Pictures] is, we're currently filming a movie called, "Heaven Is for Real" that will come out this spring. Additionally, I'm a producer on "Black Nativity" starring Tyrese Gibson and Jennifer Hudson. That also will be coming out pretty soon. And we're very, very excited about that.
Within recent months there has been a lot of discussion around racial disparities in America. What are your thoughts?
I think that some of the discussions that have ensued in recent months are very painful and very difficult for all sides. But I think it is a conversation that is long overdue in this country. Anything that we can do to decrease the disparities that exist between the experiences that people of color encounter, particularly in the judicial system, are subjects that I think are worth grappling with. And it is my hope that through the conversations that have ensued that we might develop a more perfect union.

"T.D. Jakes Presents: Mind, Body, & Soul" premieres Sunday, October 6th at 12:00 P.M. ET/PT on BET.

Before You Go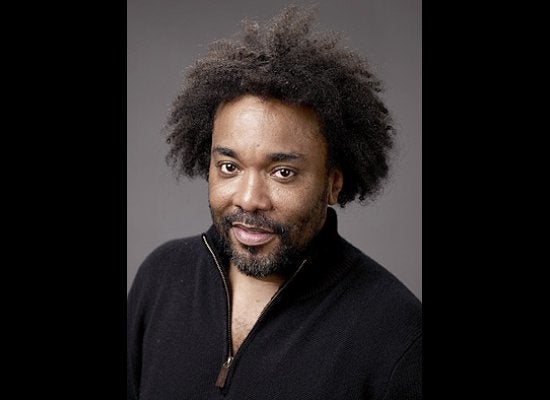 African-American Filmmakers