The world's top bishops and cardinals are meeting at the Vatican for the next three weeks to talk about the church's doctrine on the family.
Many of the 270 clergymen assembled at the Vatican this week agreed that this gap existed and that the church needs to find a way to engage in dialogue with the world.
"We need to speak about what the church teaches but must also avoid a ghetto mentality," Archbishop Maria Celli, President of the Pontifical Council of Social Communication, said during a synod press briefing on Tuesday.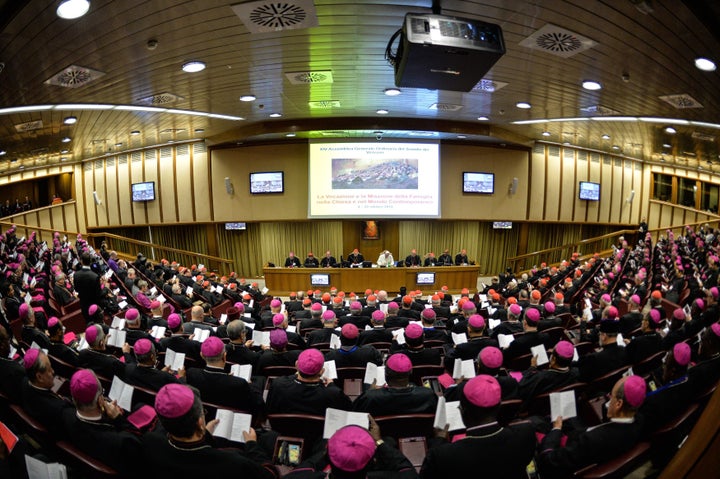 The first iteration of the synod made headlines last October after organizers issued a draft summary that suggested bishops were willing to extend a welcome to gay and lesbian Catholics. The initial draft stated that gay people had "gifts and qualities to offer the Christian community" and that same-sex partnerships offered gay people "precious" support. The synod's participants later backtracked on this, taking thAT paragraph out of the final draft.
But it seems that LGBT Catholics are still very much on the minds of the bishops as the church began its second synod this week.
Rev. Thomas Rosica, one of the Holy See's English press officers, said that several bishops raised the need for new language and a new approach to gay Catholics that was more "inclusionary."
"We do not pity gay persons, but we recognize (them) for who they are. They are our sons and daughters and brothers and sisters and neighbors and colleagues," Rosica said during a press conference on Tuesday, recalling the bishop's speeches at the meeting, called a synod.
The bishops will not be releasing a mid-conference report this year, choosing instead to wait until the synod is over to share their conclusions with the public. The church leaders will continue to meet over the next three weeks, to talk about issues ranging from divorced Catholics to the Pope Francis' Holy Year of Mercy, which will begin this December.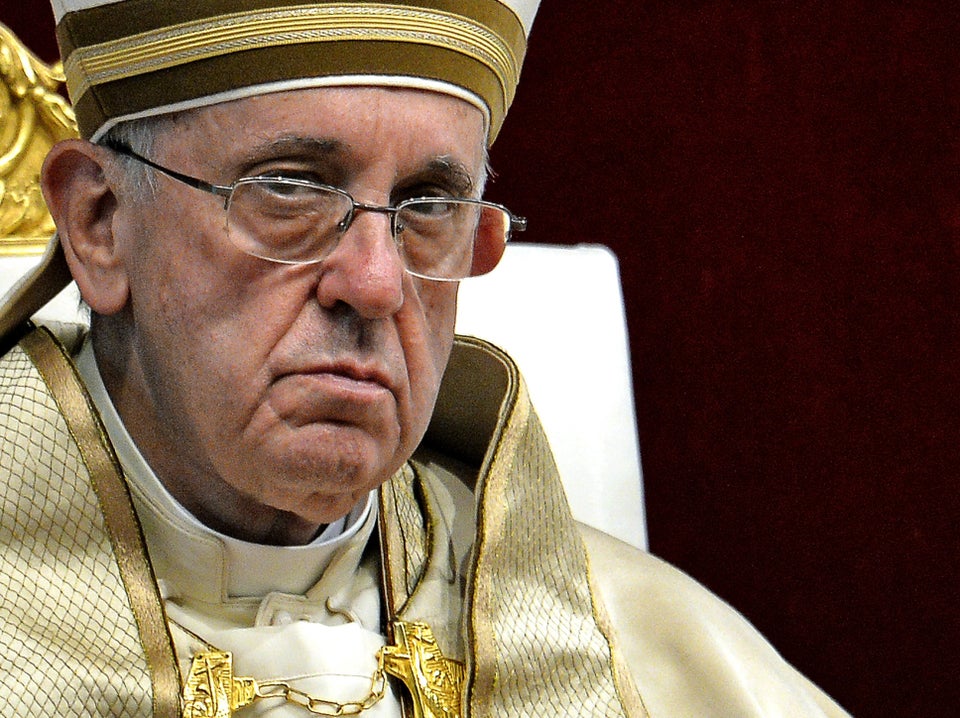 Where Pope Francis Stands On Issues Important To Americans
Related
Popular in the Community