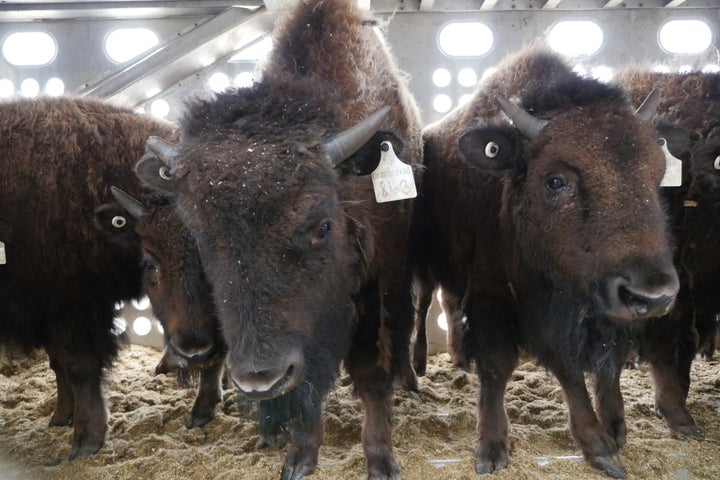 Montana's bison have come home.
After over a century in Canada, far from their native rangelands, 88 descendants of a displaced American bison herd have returned to the Blackfeet Indian Reservation near Browning, Montana. The transfer, which fulfills a 2012 treaty between the U.S. and Canada, is a victory for the Blackfeet tribe, for whom bison, also called buffalo, hold cultural significance.
"The Blackfeet People were a buffalo people for thousands of years," Harry Barnes, chair of the Blackfeet Tribal Business Council, said in a release Tuesday. "The elders have long believed that until the buffalo returned, the Blackfeet would drift. We have started the return."
The move is also a victory for conservationists. The grazing and migration habits of bison influence everything from the types of grasses that grow to the path fires take as they snake through the prairies. And the Western plains rely on so-called "keystone species" like bison to maintain the ecosystem's delicate balance.
The return of the bison herd -- which were hunted to near extinction in the 19th century and later sold by ranchers to the Canadian government -- comes amid a larger effort to reintroduce the animals to the Western plains. While returning a small bison herd to the Blackfeet Reservation is unlikely to dramatically change the region's landscape, the bison will serve as an anchor population for larger restoration efforts in the area.
"It's about trying to establish [bison] populations on a broader ecosystem level," Doug Inkley, senior wildlife biologist at the National Wildlife Federation, told The Huffington Post.
The Wildlife Conservation Society documented the transfer in a video (below).
Reintroducing keystone species to their native habitats can greatly improve the health of ecosystems degraded by human settlement and use, according to George Monbiot, author of the book Feral and a prominent supporter of efforts to reintroduce species that have gone locally extinct, sometimes called "rewilding."
"By restoring as much as we can, we can ... have far more resilience than we have at the moment," Monbiot told HuffPost.
Perhaps the best example of successful species reintroduction in the U.S. is the restoration of the gray wolf in Yellowstone National Park in Montana, according to Inkley. When the National Park Service released the previously absent gray wolves in the park in the mid-90s, it quickly sent ripples throughout the ecosystem.
"When wolves came, they forced elk out of some areas, so aspen began to regenerate," Inkley said. "Since beavers eat aspen, beaver populations increased."
"Now, it just functions as a cleaner, healthier ecosystem," Inkley added.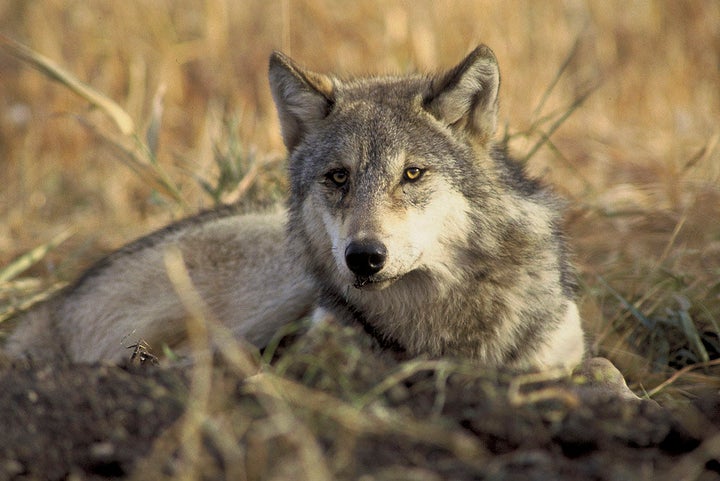 Efforts to reintroduce species aren't always met with enthusiasm, however. In Montana, some cattle ranchers fear bison will bring disease and compete with livestock for food.
But Monbiot says that when it comes to species restoration, we shouldn't be afraid of the unknown. "Ecosystems are complex systems with emergent, adaptive and unpredictable qualities. That's how they should function," Monbiot said. Besides, he added, "functioning ecosystems with large predators and large herbivores are just bloody marvelous."
Before You Go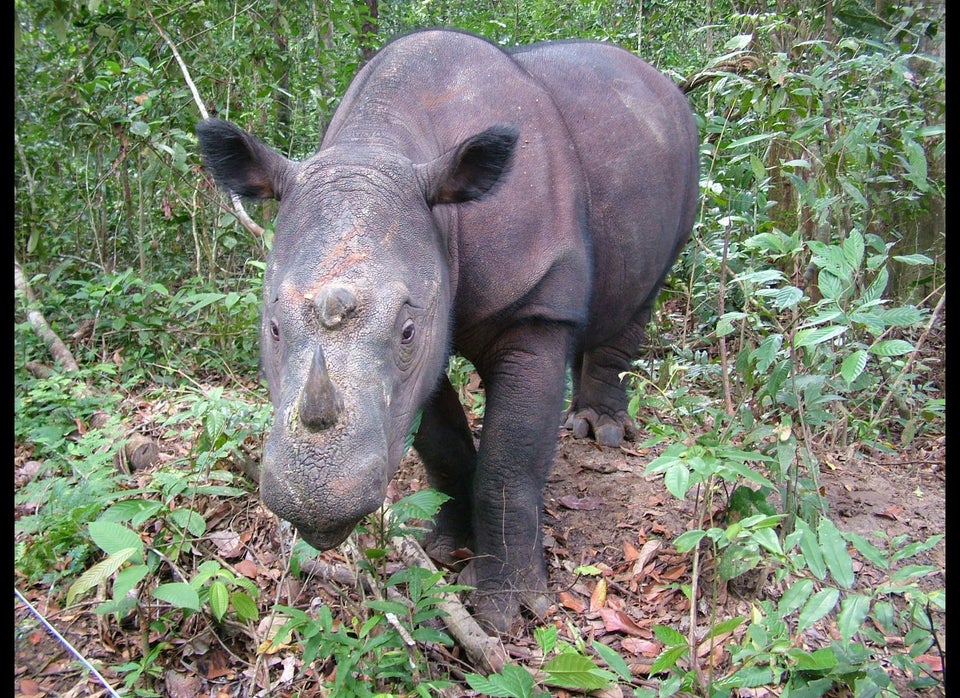 100 Most Threatened Species
Popular in the Community