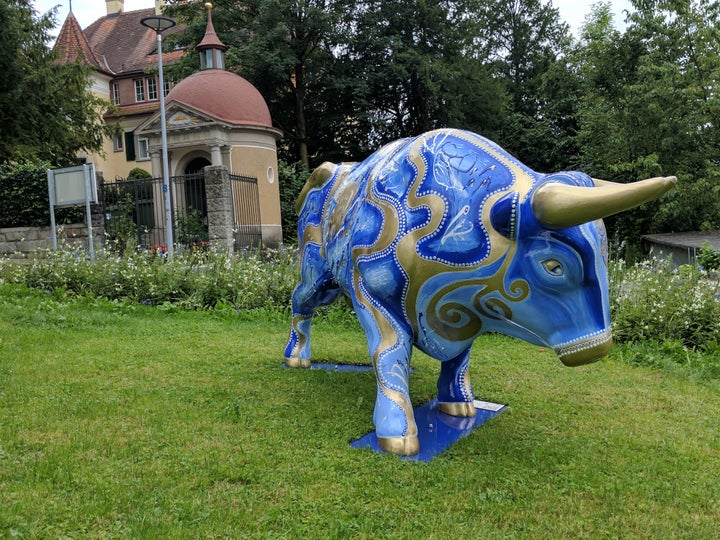 (The words token sale and ICO are used interchangeably throughout this article)
Nicolai Oster, who serves as the Head of ICO for Bitcoin Suisse AG, told an audience last week in Zug, Switzerland that he predicts a cryptocurrency correction will take place this November.
"In September and October we'll see a second wave of ICO [Initial Coin Offering] hype. I expect crypto prices will surge as demand rises and investors need Ether to invest. In November I expect we'll see a correction. In January, I predict prices will come back." - Nicolai Oster, Bitcoin Suisse AG
Mr. Oster also predicted "We won't ever see a depression again to the extent we saw in December 2013. This November will be more of a recession for crypto prices."
I agree with this general assessment. The cryptocurrency hype cycle tends to be fueled by this pattern outlined by Mr. Oster. Bitcoin early adopters originally purchased Bitcoin for a fraction of its current value. They became very wealthy off of their holdings once Bitcoin began to appreciate. When Ethereum launched, these Bitcoin early adopters, many of whom had amassed enormous amounts of Bitcoin currency, were eager to diversify their holdings. They transferred large sums of value from their Bitcoin holdings into Ethereum. Then Ethereum went on a meteoric surge this year.
Now these early adopter cryptocurrency holders have even more wealth and are still eager to diversify their holdings. With the torrent of token sales during the past few months, these early adopters have filled their tanks with extra Ether so that they could buy into these newly minted tokens.
Simultaneously, token sales have received a significant amount of press attention during the past few months. This heightened attention has brought newcomers to the world of token investments. These newcomers are often starting from scratch with respect to their cryptocurrency holdings. In order to invest in the upcoming token sales, these newcomers, along with the crypto early adopters, stock up on Ether and Bitcoin in order to purchase tokens. This increased demand in anticipation of popular token sales drives crypto prices up as more Bitcoin and Ether is traded.
With another wave of token slated for the September and October time period, I agree with Mr. Oster that we should expect to see a similar pattern of price increases tied into the anticipation of these token sales. There will likely be a lull in token sale activity once we reach December until the new year. This lull, along with a common fear that we are in the midst of a bubble, will lead to the November/December correction being predicted by Mr. Oster.
The group Mr. Oster was speaking with was comprised of 35 entrepreneurs, engineers, and product managers from across fifteen different countries, all of whom are passionate about the world of blockchain technology. This group descended upon the small town of Zug, Switzerland for a visit to the decentralized future. Zug, located 25 minutes by train from the heart of Zurich, is officially recognized as Crypto Valley.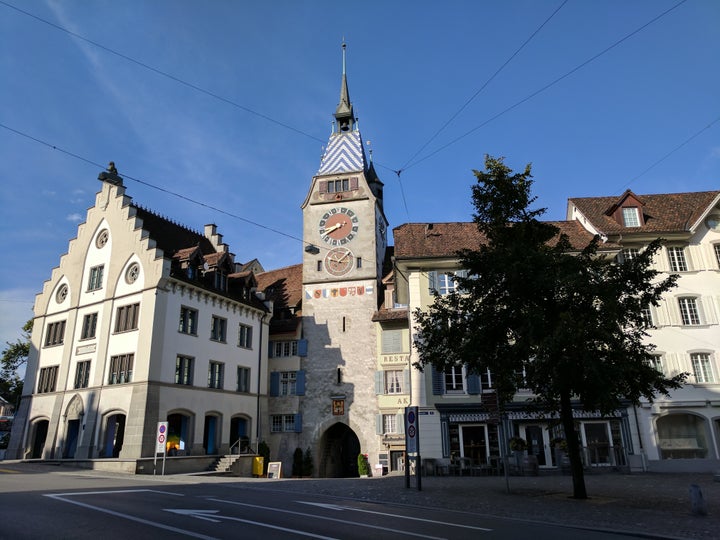 The 'Silicon Valley of blockchain technology,' Crypto Valley has become a hotbed for innovative and disruptive technology companies built atop blockchain protocols such as Bitcoin and Ethereum. Crypto is short-hand for cryptography and cryptocurrency, which is one of the most recognized applications of blockchain technology.
I had the good fortune to be an attendee on this business trip and these are my dispatches from abroad.
This trip was very timely as the entire state of blockchain technology is growing exponentially by the day. The value of one Bitcoin recently crossed the USD $4,000 mark for the first time. As of June 29th, Ethereum had a 3,500% return year-to-date. Token sales, many of which issue ERC20 tokens which leverage the Ethereum blockchain, are on pace to break the USD $2 billion threshold soon for money raised in 2017 alone. And most of the funds have been raised within the past three months.
According to a report issued in July 2017 by Autonomous entitled #Token Mania, as of July, token sales had raised nearly USD $1.2 billion. By the end of July 2017, Autonomous reported that there had been 56 token sales in 2017. The average proceeds were USD $22.6 million and the median proceeds were USD $5.5 million.
As of this morning, CoinSchedule reports that there have been 124 ICOs in 2017, totaling over $1.5 billion of U.S. dollars raised. This excludes currently active ICOs such as Filecoin, which has raised well over USD $200 million thus far.
The largest token sales prior to Filecoin were Tezos (USD $206 million), EOS.IO (USD $200 million), and Bancor (USD $153 million).
The Crypto Valley business trip kicked off last Monday in the town of Baar, which is located approximately 10 minutes from Zug. Hosted by Thomson Reuters at their office in Baar, the group met with five companies and organizations. Tuesday saw 11 back-to-back meetings at a location in Zug and on Wednesday the group had another four meetings in Zurich.
Along with Nicolai Oster's predictions mentioned above, other notable conversations included a debate about the advantages and disadvantages of launching token sales from various geographic locations. In particular, the pros and cons of both Switzerland and Singapore were discussed at length.
There was also conversation about the challenges involved with staging an ICO. Nicolai Oster mentioned that "An ICO requires an enormous amount of work, especially with PR and marketing. Way more work than raising from the venture capital world. But with venture you give up equity and voting rights."
Also speaking about the reality that ICOs are not as easy to pull off as people perceive was Shawn Wilkinson, Founder and CEO/CTO of Storj Labs Inc. Storj raised USD $30 million via its second token sale in May 2017. Shawn told the audience, "Get lots of sleep before a token sale. It's not done once the token sale is complete."
Mona El Isa, Founder of Melonport AG, predicted that "five to ten years from now every single asset in the world, including real world assets, will be tokenized."