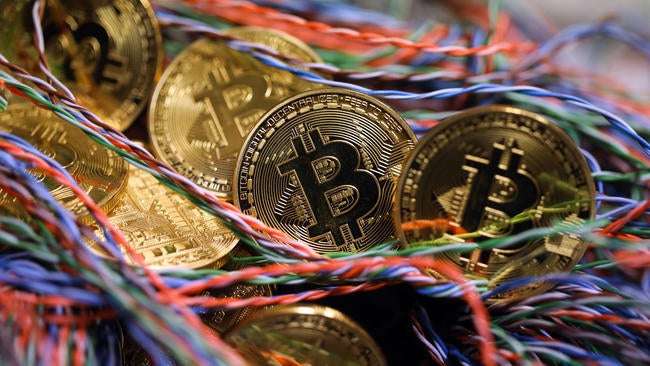 Sunday at 6 pm EST the first major United States exchange is about to introduce bitcoin Futures. The wild west of crypto currency is coming to the United States. Bitcoin has risen over 1,500 % this year and close to 80 percent in the last two weeks. It's market cap is larger then Goldman Sachs and last night briefly passed JP Morgan-Chase's market value.
This bitcoin mania has happened despite the fact that major broker dealers in the United States simply have not offered their clients a method to participate in the bitcoin market. An indication of how unusual this bitcoin madness has become in the rest of the world can be found in Japan. Exchanges in Japan have opened retail locations to educate and show retail customers how to buy bitcoin. Most of the volume in bitcoin comes from non US exchanges. For example in the last 24 hours over $3.7 billion dollars worth of bitcoin has traded in two non US exchanges while the largest US trading exchange had only $700 million.
The CBOE tonight and the CME next week will mean that the United States will join the countries that are offering a way to participate in the bitcoin market. However, due to the issues with how to safely hold and store bitcoin these government regulated exchanges will not be offering the ability to buy the actual bitcoin. Instead, they will only be offering futures contracts. Remarkably, the opening of the CBOE futures on bitcoin will come 4 days after South Korea banned the trading of futures on bitcoin. It is also worth noting, China which use to be the home to the largest bitcoin activity, has now banned all exchanges from offering bitcoin. Governments are obviously in conflict on how to safely introduce bitcoin and even whether they should.
Whatever ones view of the future of bitcoin, this much is known: it's meteoric rise is unprecedented and despite its name as a currency there are very few retail locations that accept it and even Steam, the primary way of selling computer games on the internet, no longer accepts bitcoin.
The introduction of futures by the regulated futures exchanges will make it easier to participate in bitcoin . It is important to remember that the ability to participate in what can only be called a mania is no guarantee that it will end well.
Calling all HuffPost superfans!
Sign up for membership to become a founding member and help shape HuffPost's next chapter
This post was published on the now-closed HuffPost Contributor platform. Contributors control their own work and posted freely to our site. If you need to flag this entry as abusive,
send us an email
.